Well-Being: Expanding the Definition of Progress
Book shares global insights on advancing well-being to inform U.S. approaches.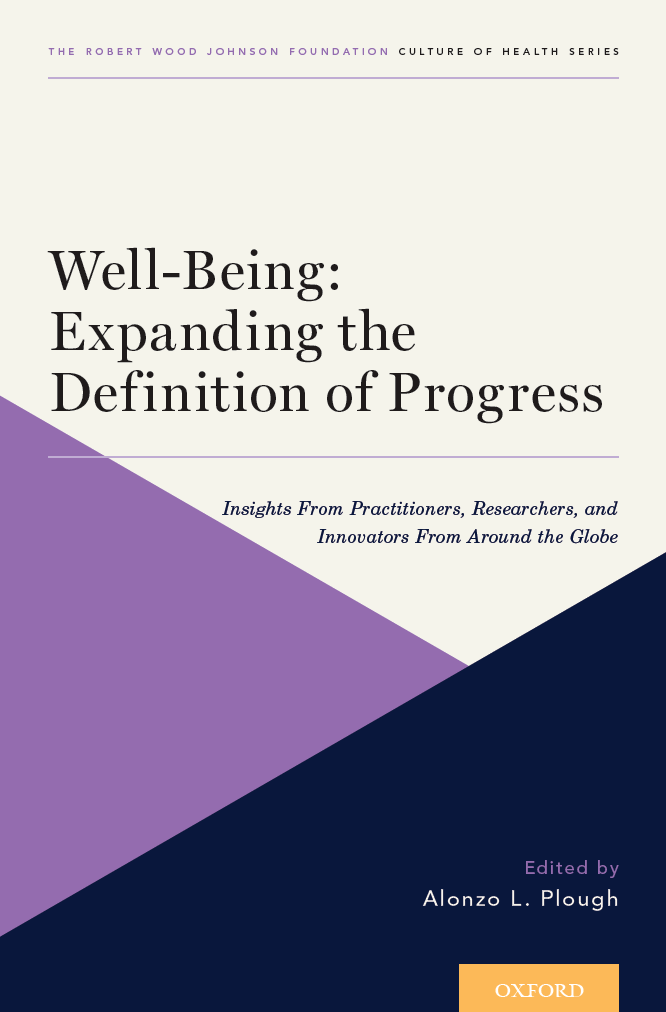 Fill out the form below to obtain a free hard copy of this book.
Improving well-being—equitable opportunities for people to thrive in every aspect of life and to create meaningful futures—is central to building a Culture of Health. What if advancing human and planetary well-being were a priority in cities and countries around the world, pursued as persistently as economic growth?
This is starting to happen, from well-being policies and budgets in Santa Monica, New Zealand and Iceland, to national efforts in Singapore and Nova Scotia to recalibrate attitudes and narratives about what matters, to other efforts around the world.
Eager to learn how these experiences might inform new approaches in the United States, we invited a group of leading practitioners, researchers and innovators from 19 countries and many different perspectives to explore, learn and envision the future with us.
This book shares their analysis and discussion, scientific papers, and case studies from Bhutan, New Zealand, Nova Scotia, Palestine, Singapore, and the U.K. It explores insights on policy and practice, narratives and culture, equity and shifts in power, alignment with other movements, and cross-sector collaboration. 
Putting well-being ideas into action in the United States

We hope this book both adds to the science and practice of well-being approaches and provides instructive examples and questions to consider across sectors. For example: 
Policymakers and local and national leaders: Consider ways you can center decision-making, evaluation, and goal setting on well-being measures. Look to OECD indicators as a starting point. 
News media: Tell the stories of efforts to advance well-being, and look for new measures, beyond economics-only, to use in your reporting. Look at Solutions Journalism Network

 for inspiration. 
Practitioners across sectors: Consider how your plans, actions, and evaluation of progress can broaden to include indicators of well-being. Follow Wellbeing Economy Alliance for examples and resources.
Academics and researchers in economics, public health, and other fields: Explore and help build the evolving field of well-being frameworks and approaches, and consider the cautions and methodological challenges shared in the book.
Reviews of Well-Being: Expanding the Definition of Progress
"Alonzo Plough has carefully curated insights that illuminate the centrality of communities, social systems, and social determinants; and make explicit the connection between race, residential segregation, and health outcomes in the United States."
—Angela Glover Blackwell, JD, Founder in Residence, PolicyLink
"A compelling analysis of why a focus on well- being is optimal for the human condition— with health equity at the center—and how to achieve it through community-based policymaking."
—Arachu Castro, PhD, MPH, Samuel Z. Stone Chair of Public Health in Latin America and Director of the Collaborative Group for Health Equity in Latin America, Tulane University
"It is imperative that we go beyond traditional national measures like GDP and be more inclusive of cities in our global operating models if we wish to respond to systemic stressors and inevitable shocks. Considering the health and well-being of individuals provides a more inclusive, sustainable, and resilient framework for global and local problem-solving. An important read for policymakers and practitioners alike."
—Grant Ervin, MPIA, Chief Resilience Officer of the City of Pittsburgh
"The fundamental culture shift in business catalyzed by the B Corp movement reflects the same change in our definition of progress that is desperately needed across all sectors. This book makes a compelling case for using well-being as our collective North Star by combining visionary ideas with practical examples for putting these ideas in action."
—Jay Coen Gilbert, Co-founder, B Lab, the nonprofit behind the B Corp movement
"Powerful and practical, this reflective collection of futuristic essays paints a fascinating universe of considerations for defining the very soul of health and well-being."
—Howard K. Koh, MD, MPH, Harvey V. Fineberg Professor of the Practice of Public Health Leadership, Harvard T.H. Chan School of Public Health, Harvard Kennedy School
"A wonderful and easy read that stimulates both the mind and the spirit, Well-Being: Expanding the Definition of Progress offers a refreshing and much-needed perspective on the meaning of well-being that is at once rooted in the discourse and worldview of various Indigenous communities and in other modern framings around equity, justice, and resilience."
—Somava Saha, MD, MS, Executive Lead, Well Being in the Nation (WIN) Network; Founder and Executive Lead, Well-being and Equity (WE) in the World
Blog Post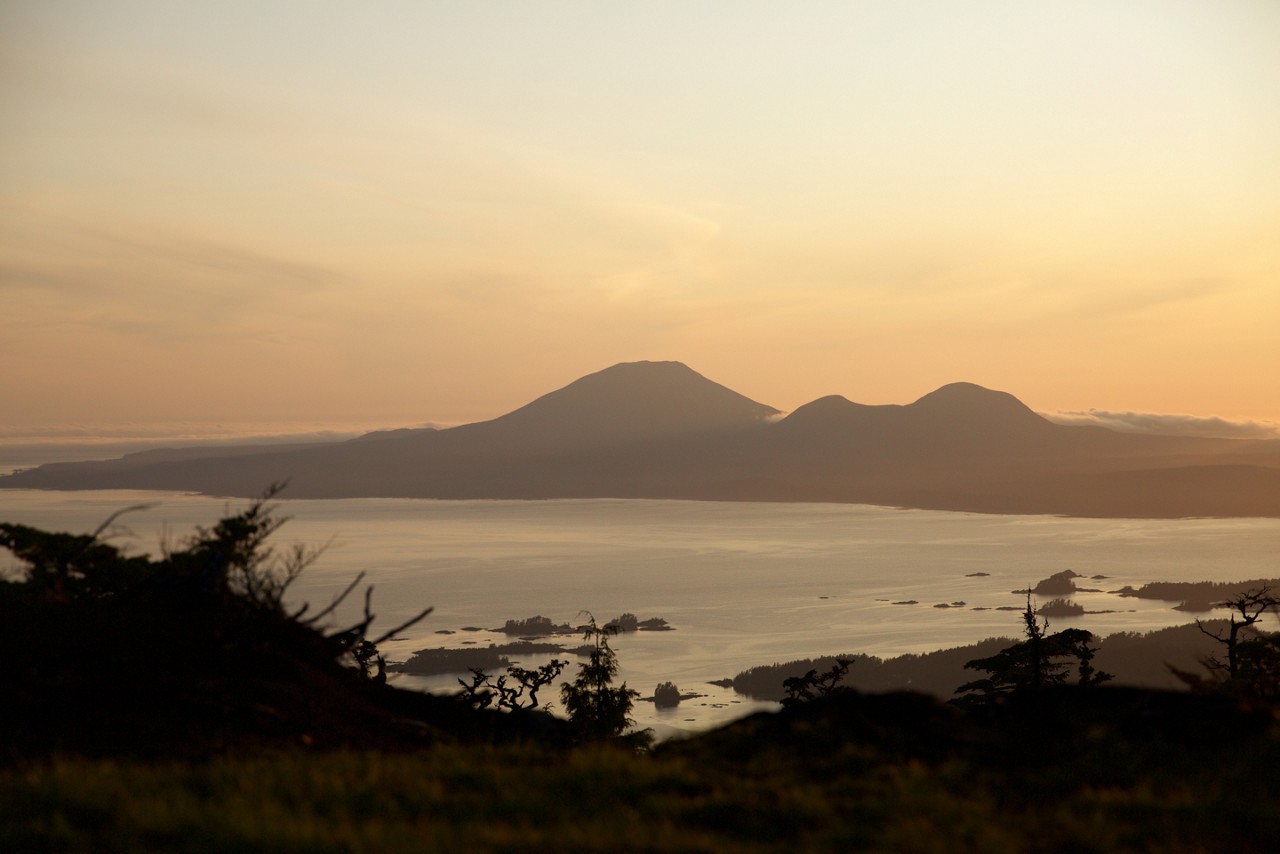 Global Approaches to Curb the Health Impact of Climate Change
Big and small cities across the globe have lessons to share about improving the health of people and the planet.
Research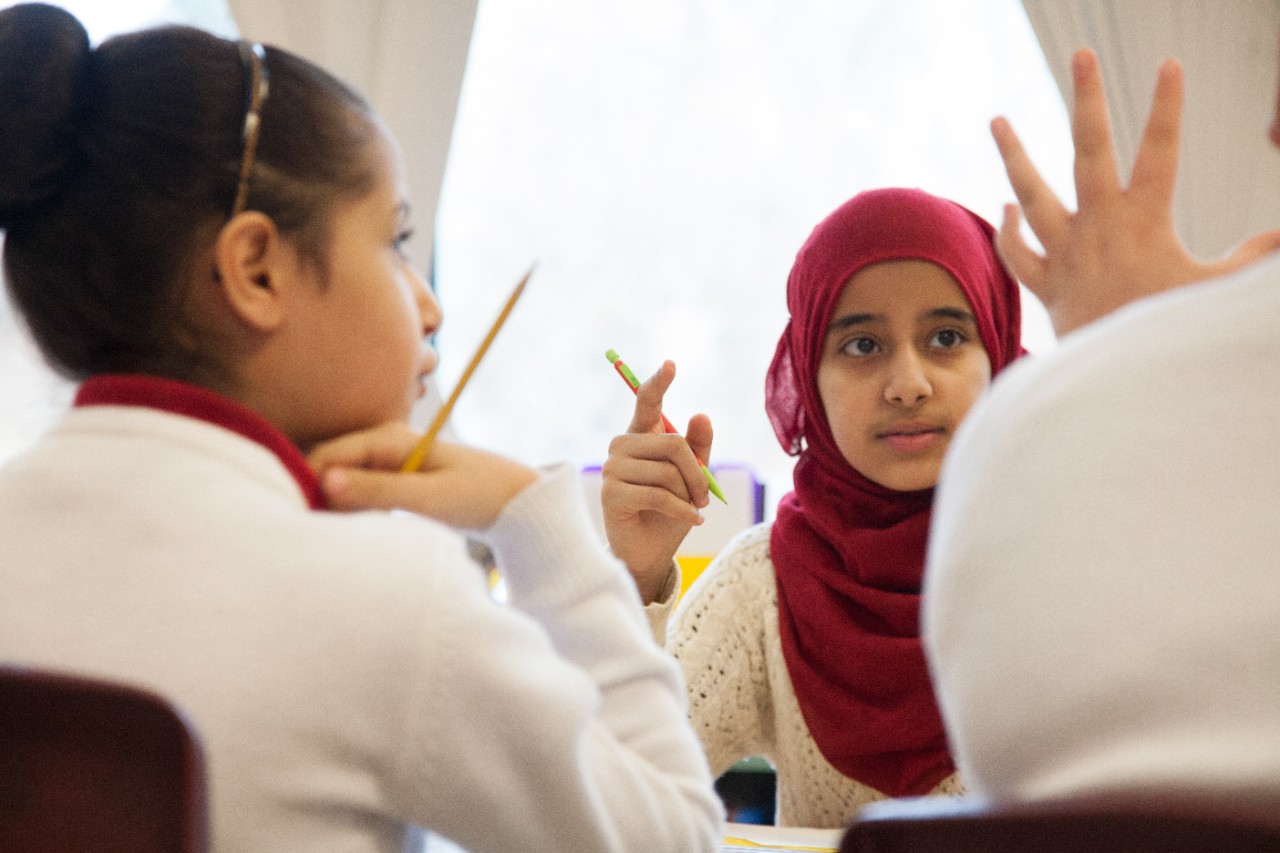 Advancing Well-Being in an Inequitable World
Efforts around the globe offer lessons for practitioners, policymakers, and researchers as well as anyone interested in understanding and ensuring well-being.
How We Work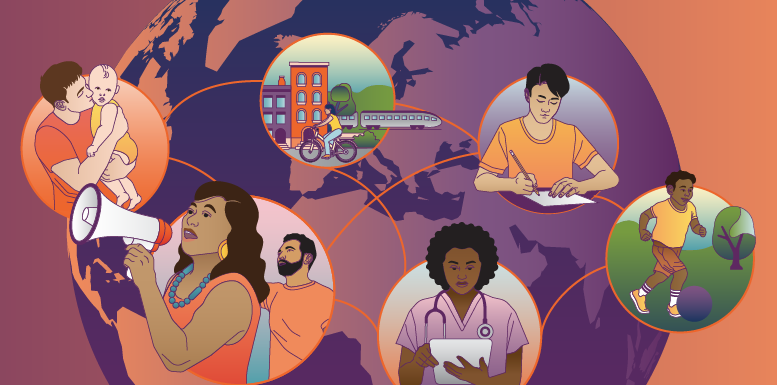 Learning Across Global Borders
Learn how we're actively learning about what's working in other countries so that we can curate a Culture of Health with purpose and leadership.
How do you learn from the rest of the world? 
Answer 12 short questions in our Blue Marble Quiz to explore where in the world your ideas come from.