How Can We Further Progress on Disability Rights? 
Disability rights advocates have been breaking down barriers so all people with disabilities can thrive. One leading advocate discusses what else needs to change to create more inclusive communities.
A group of disabled and non-disabled people of various races, ethnicities, genders and ages pose for a photo in front of Capitol Hill. Photo Credit: Ameya Okamoto
People with disabilities deserve the same rights and opportunities as everyone, including access to affordable housing, employment opportunities, safe transportation, quality education and healthcare. And disability rights advocates have tirelessly fought to uproot ableism embedded in laws, policies, and societal norms.

One advocate who has devoted his life to advancing rights for people with disabilities is Javier Robles. Robles had an accident at age 16 and became quadriplegic. With the loving support of his family and a resourceful guidance counselor, he pursued higher education, eventually earning a juris doctorate. During his college years, he emerged as a vocal advocate and organizer, fighting for access, inclusion, and opportunity for people with disabilities.
In the years since, Robles has helped make progress for disability rights in his home state of New Jersey and nationwide. A professor at Rutgers University, Robles chaired the New Jersey COVID-19 Disabilities Action Committee. We are privileged that he served on RWJF's National Commission to Transform Public Health Data Systems as well. It is my pleasure to share some of his wisdom.
Your friend Judy Heumann was known worldwide as the mother of the disability rights movement. We all felt her recent passing deeply. How can we honor her legacy and continue advancing health equity for people with disabilities?
Judy was a fierce trailblazer who challenged systemic inequities to advance the rights of people with disabilities. Her mother fought for her right to an education after a principal blocked her access to kindergarten, declaring her a fire hazard because she used a wheelchair.
She continued this advocacy in 1970 when, at age 22, she sued the New York City Board of Education for denying her application to teach, winning a settlement that made her the first teacher in the state to use a wheelchair. At that time, there were few federal protections for people with disabilities; the Civil Rights Act of 1964 prohibits discrimination based on race, color, sex, religion, or national origin, but not disability.
In 2020, many more people came to know Judy through "Crip Camp," an Oscar-nominated documentary about Camp Jened, a summer camp for disabled people that she attended as a teenager. The camp became a catalyst for the disability rights movement. The film's impact helped reinforce for many what Judy believed—that the media has power to change hearts and minds and build understanding and respect for people with disabilities.
Sometimes it takes one person to set something in motion. Judy Heumann was that person. Despite her amazing accomplishments, Judy was always real about the fact that she didn't do anything on her own. With her, it wasn't "me" but rather "we." She gave agency to others, and credit to people who often don't get credit. She devoted her life to making sure others had access to buildings, programs, and resources.
We can honor Judy Huemann's legacy by continuing the fight to abolish ableism. That begins with amplifying the voices of people with disabilities and ensuring they are front and center in shaping solutions. She embodied the spirit of the slogan 'Nothing about us without us' as she pushed for the full participation of people with disabilities in all decisions that impact their lives.
The Americans with Disabilities Act (ADA) passed on July 26, 1990. Please discuss its impact and the work ahead to advance equity and enhance the quality of life for people with disabilities.
I was in college in the years just before Congress passed the ADA, the first major federal civil rights law protecting people with disabilities from discrimination. I pushed for passage because disabled people deserve federal protection to ensure they have full access to schools, jobs, and public places like restaurants and malls. It was an amazing day when the ADA became law. There had been no recourse if a person with disabilities faced discrimination and now there was.
But a law like the ADA doesn't magically fix things. If you see something doesn't work or face discrimination, you must file a lawsuit, which means getting the federal government involved and finding an attorney. That can be difficult, especially if you're facing barriers and the challenges of life as a person with disabilities.
What role did the ADA play in protecting people with disabilities during the pandemic?
If anyone thought the ADA fully protected people with disabilities, COVID proved otherwise. When it hit, we saw competition for scarce, life-saving resources like testing and ventilators—and people with disabilities were openly discriminated against and left behind. Healthcare went first to people without disabilities. Veterans who fought wars were dying in nursing homes that were hit especially hard by COVID. People with intellectual and developmental disabilities also perished at horrifyingly high rates, often in group home settings. Latinos and Black people were hit hard and, although we don't have reliable statistics, we know that people with disabilities and people of color with disabilities were too.
It was a reality check. There's work to be done to improve access and change attitudes. Change will come when we teach disability history and empower younger people with disabilities, so they will be able to fight for—and win—change. 
How can the work of the RWJF National Commission to Transform Public Health Data Systems support people with disabilities?
I was honored to serve on the Commission because advancing disability rights requires data that will help identify gaps in care, provide evidence to advocate for and inform policy, and monitor outcomes.
During the pandemic, systemic reporting of COVID testing and outcomes by disability status didn't exist. Right now, we have a scattershot approach; different federal entities collect certain data and states or counties may collect more. But people with disabilities are part of every community, so we need a comprehensive way to collect disability data that accurately reflects the intersectionality, health experiences, and needs of people with disabilities. We need data by state, gender, race, and ethnicity. We need to collect data on people with multiple disabilities, and people who are undocumented and may not have access to services. I think the approach Dr. Bonnielin K. Swenor offers in "A Need for Disability Data Justice" can help address data shortcomings for people with disabilities.
But there's more to do and that's why RWJF created the Commission, to reimagine and modernize our data collection system and identify the improvements needed to transform it. And if I, as a disabled person have access to the right data, I can bring that to a lawmaker and ask: Why aren't you addressing this? The Commission's findings help us understand what we need to do to collect, share, and use data in ways that advance health equity.
What else will it take to create more inclusive communities for people with disabilities?  
To foster thriving communities for people with disabilities, policymakers must prioritize investments that support inclusion and independence. Many people with disabilities can barely afford rent and the waiting lists for affordable housing are several years long. And we also need accessible housing, which determines if you are relegated to a nursing home.
People like me who are quadriplegic also need physical in-home support to get out of bed in the morning. These essential services support independent living, and are more cost-effective than nursing home care, which can be as much as three times the expense and doesn't provide the same dignity as living in one's own home. Unfortunately, states have not adequately compensated personal care assistants and direct support providers. Despite receiving significant funds during the pandemic, many states failed to invest in Medicaid or community services that support independent living.
As a result, these providers are understandably pursuing higher-paying non-healthcare occupations. It's unfortunate that individuals who work with people with disabilities are paid less than many package handlers. We should prioritize independence and community living for people with disabilities over profit. Lawmakers should address this so people with disabilities, who are dynamic and amazing, can reach their full potential.
Learn more about Robles' journey, navigating his identities as a Latino, a person with disabilities, an advocate and an academic and how it all led to his work today as a disability rights leader>>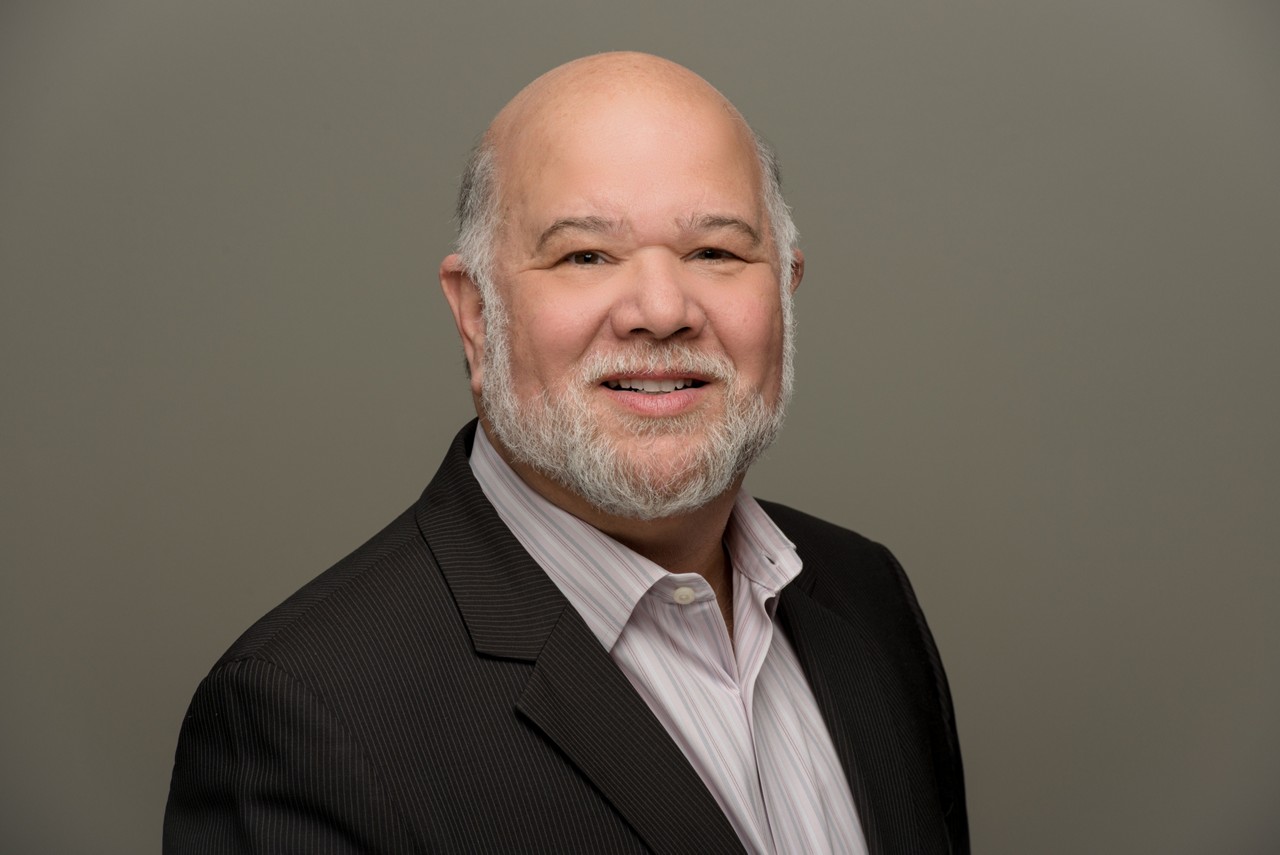 About the Author
Alonzo Plough, chief science officer and vice president, Research-Evaluation-Learning, is responsible for aligning all the Foundation's work with the best evidence from research and practice and incorporating program evaluations into organizational learning.