What does the pervasiveness of discrimination mean for health? Social scientist David Williams explains the physiological response to stress and why a good education or high-paying job doesn't necessarily protect from its effects.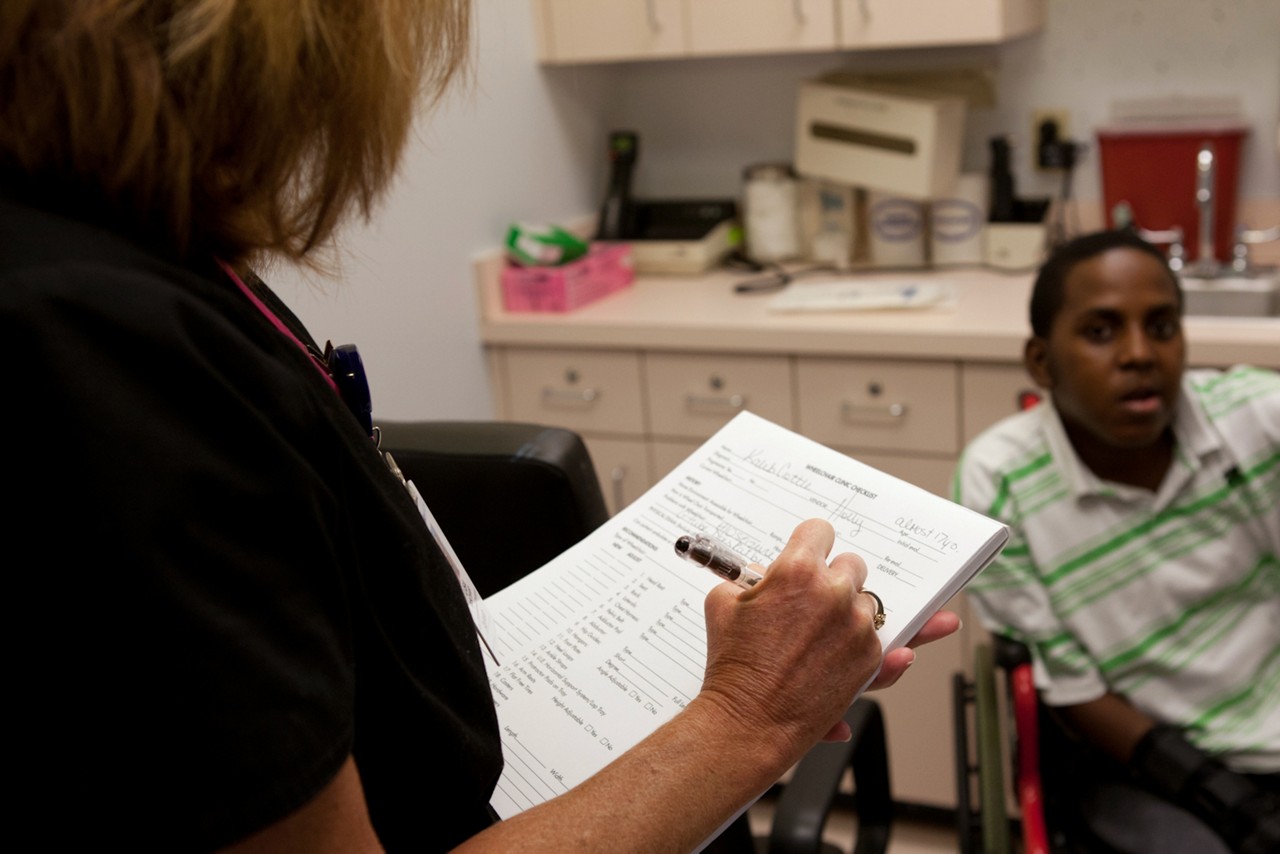 EDITOR'S NOTE: An NPR story (May 18, 2021) highlighted expert insights on how stress from discrimination negatively affects the health of Black men regardless of income level or educational status. Our own RWJF Trustee Dr. David Williams was featured in NPR's story.
Dr. Williams shared a similar, powerful message in a Culture of Health Blog post originally published in October 2017 that we are re-sharing. In this post, he underscored the need for all of us to work together to make America a healthier place for all.
Forty-one years after graduating from Yale University, Clyde Murphy—a renowned civil-rights attorney—died of a blood clot in his lungs. Soon afterward, his African-American classmates Ron Norwood and Jeff Palmer each succumbed to cancer.
In fact, more than 10 percent of African-Americans in the Yale class of 1970 had died—a mortality rate more than three times higher than that of their white classmates.
That's stunning.
But it's true: African-Americans live sicker and die sooner than whites in America. Heart disease is the number one cause of death in the United States and middle-aged black males and females have death rates that are about twice as high as their white counterparts. Elevated death rates are also evident for cancer, stroke, diabetes, kidney disease, maternal death—the list goes on. In fact, every 7 minutes, a black person dies prematurely. That's more than 200 black people a day who would not die if the health of blacks and whites were equal.
And, as the Yale example shows, even higher levels of education—which can lead to higher incomes and the ability to live in healthier neighborhoods and to access high-quality health care—can't protect African-Americans from the disparities leading to higher mortality rates.
So What's Behind This?   
A large and growing body of research shows that day-to-day experiences of African-Americans create physiological responses that lead to premature aging (meaning that people are biologically older than their chronological age). Or, as described in the American Behavioral Scientist, "experiences of racial discrimination are an important type of psychosocial stressor that can lead to adverse changes in health status and altered behavioral patterns that increase health risks."
Stress is a normal part of life, but when stress is a persistent, daily experience, it exceeds our ability to cope and the physiological systems designed to handle it fails. This resulting physical response leads to increased incidence of hypertension, diabetes, or other health issues.
 
The first thing we have to do is acknowledge that the everyday racial discrimination embedded in our culture is sickening and killing African-Americans, and make a new commitment to work together to make America a healthier place for all.

The first data from an unprecedented survey of 3,453 African-Americans, Latinos, Asian Americans, Native Americans, whites, and LGBTQ adults from the Harvard T. H. Chan School of Public Health, NPR, and RWJF explores experiences with discrimination. Every demographic group surveyed felt that discrimination against their own race or ethnic group exists in America today. This included 78 percent of Latinos, 75 percent of Native Americans, 61 percent of Asian Americans, and 55 percent of Non-Hispanic Whites. However 92 percent of African-Americans surveyed were most likely to agree with this statement.
Among African-American respondents when asked about their own personal experiences:
32% say they have personally experienced racial discrimination when going to a doctor or a health clinic; 22% have avoided seeking medical care out of concern about discrimination;
60% say that they or a family member have been unfairly stopped or treated by police; 31% have avoided calling the police when in need to avoid potential discrimination;
45% say they have been discriminated against when trying to rent or buy a house;
27% say they avoid day-to-day tasks like using a car or participating in social events.
It's not just avoiding the doctor that can lead to poor health. Not calling the police in an emergency can risk safety and protection. Safe and stable housing is one of the most foundational needs for good health. And avoiding interaction with others can result in social isolation, which is also linked to poor health.
The word discrimination often brings to mind historical examples of denial of voting rights, hate crimes or discriminatory practices in housing and criminal justice. But not all discrimination is conscious, intentional or personal. It's often built into institutional policies and practices such as mortgage lending, zoning or school funding practices—which, in turn, impacts where you live, the quality of education you receive or access to public transportation or good jobs—all of which are linked to health.
But when discrimination is a part of your day-to-day norm, even an Ivy League education can't fully protect you from its effects.
So what do we do about it? Although there are examples of programs and policies aimed at increasing health equity, there's really no simple answer. But the first thing we have to do is acknowledge that the everyday racial discrimination embedded in our culture is sickening and killing African-Americans, and make a new commitment to work together to make America a healthier place for all.
I hope to see my youngest daughter graduate from college in 2020. I look forward to that day. But beyond that, I hope that she and all her African-American classmates will go on to live healthier, longer lives than those who graduated from Yale's class of 1970.
Learn more about the Harvard survey findings by accessing the on-demand recording of a forum that explored the poll results and their implications for a healthier, more equitable, and just society.
About the Author
David R. Williams is the Florence and Laura Norman Professor of Public Health, Harvard T. H. Chan School of Public Health and professor of African and African-American Studies at Harvard University. Dr. Williams is an internationally recognized social scientist focused on social influences on health.