Statement from Richard Besser, MD, on Medicaid Block Grant Guidance
The following statement from Robert Wood Johnson Foundation (RWJF) President and CEO Richard Besser, MD, is in response to the Centers for Medicare and Medicaid Service's Healthy Adult Opportunity initiative announcement, which would allow states to apply for capped funding, or block grants, for the portion of federal Medicaid funding they receive to cover adults under the age of 65 without disability.
"Medicaid, a program that for more than 50 years has been a lifeline for people throughout the United States, should not be reinvented without the assurance that the people it has served so well for decades will have their health needs met.
We are deeply concerned that the Centers for Medicare and Medicaid Service's (CMS) new Healthy Adult Opportunity initiative does not meet this test and could hurt the health of individuals and families across our country. A few reasons why:
Estimates predict that allowing states to convert Medicaid funding to block grants or per capita caps will likely reduce enrollment and limit access to important health services among those currently eligible to receive health coverage through Medicaid.
Block grants with built-in limits could hamper a state's ability to respond to emergent health needs, such as during unpredictable events like public health crises or natural disasters.

Our Foundation's comments on Tennessee's block grant proposal late last year examined the flaws and inherent dangers of this state-directed approach, which could put millions of people in America, for whom Medicaid makes it possible to live a healthy life, at risk. 

At RWJF, we believe that every person in America should have a fair and just opportunity for health and well-being, regardless of who they are, where they live, how much money they make, or where they are from. A critical component of this is ensuring that people are able to access important health services, such as those available through Medicaid, which provides coverage to nearly 65 million people in this country, including children, the elderly, and people with disabilities. 
Medicaid's statutory requirements were put in place to ensure that the program serves its intended purpose of helping those who need it most. Allowing states to operate Medicaid without having to adhere to these requirements could undermine the essential mission of this time-tested program and have serious consequences for the health of millions of people. If adopted in every state, the demonstrations would impact nearly 30 million adults.
We encourage states considering the option outlined in the Healthy Adult Opportunity to utilize the nonpartisan research and guidance that has been developed by many of our grantees, partners, and others, to understand the potential health implications, fiscal risks and administrative burden of implementing block grants and per capita caps."
About the Robert Wood Johnson Foundation

For more than 45 years the Robert Wood Johnson Foundation has worked to improve health and health care. We are working alongside others to build a national Culture of Health that provides everyone in America a fair and just opportunity for health and well-being. For more information, visit www.rwjf.org. Follow the Foundation on Twitter at www.rwjf.org/twitter or on Facebook at www.rwjf.org/facebook.
RWJF Feature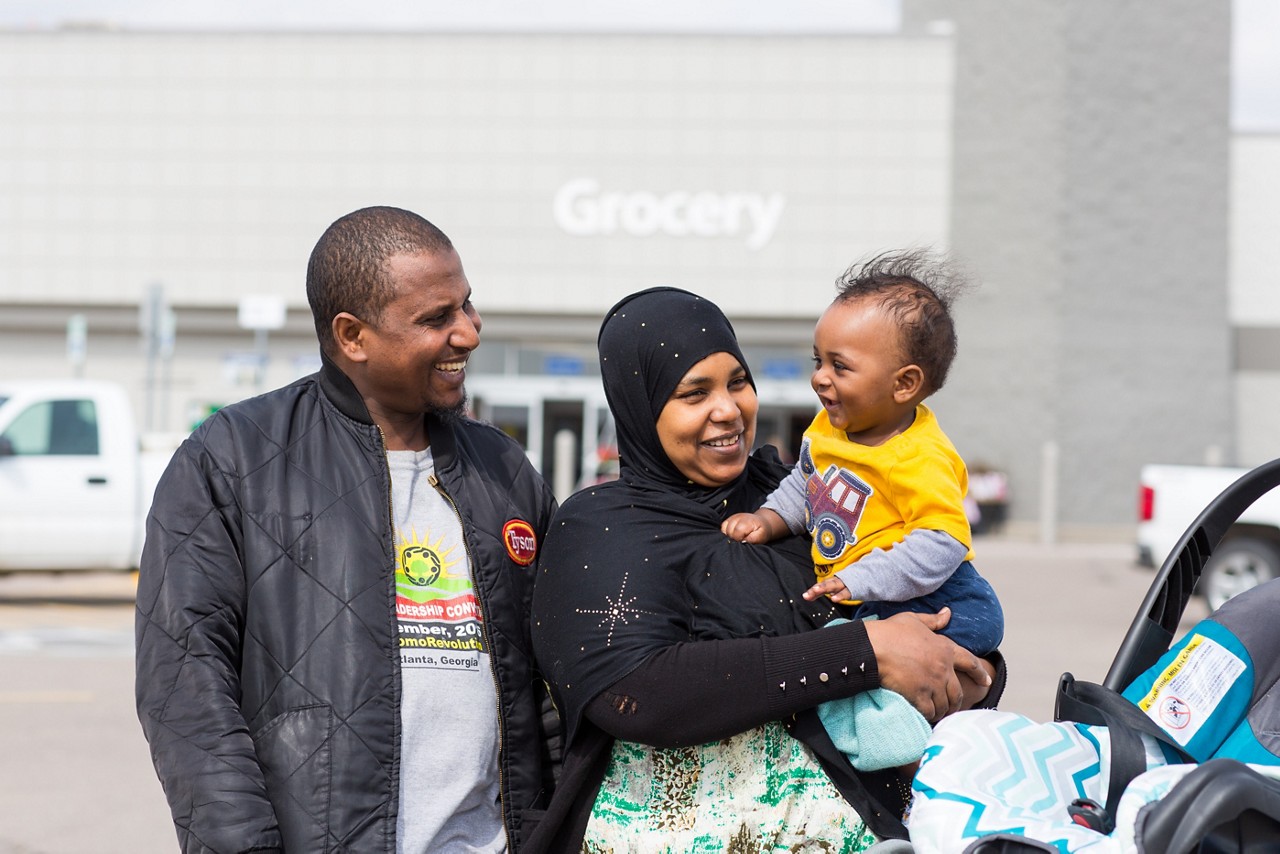 Medicaid
Stable, affordable health coverage for people in the U.S. is the starting point to improving health outcomes and building a Culture of Health. In the U.S. nearly 75 million people rely on Medicaid for health coverage.