2019 RWJF Sports Award Winners Announced: Chattanooga Football Club, Figure Skating in Harlem and MaliVai Washington Youth Foundation
News Release
Oct-31-2019
|
4-min read
Princeton, N.J.—The Chattanooga Football Club, Figure Skating in Harlem and MaliVai Washington Youth Foundation have been selected as 2019 winners of the Robert Wood Johnson Foundation (RWJF) Sports Award. The winners will receive a $10,000 cash award and will be honored at a November 7, 2019 ceremony at the RWJF headquarters in Princeton, N.J.

The three recipients have been awarded this honor for their innovative and influential approaches to using sports to improve the Culture of Health in their communities. Approaches include: using soccer to encourage individuals of all abilities to live healthy lifestyles; helping youth reach their full potential through tennis; and combining the power of education with access to figure skating to help girls of color thrive and become strong leaders.

Past winners include the Chicago Fire Foundation, Doc Wayne, Doug Flutie Foundation for Autism, InnerCity Weightlifting, MLSE Foundation, PeacePlayers International, San Francisco Giants Community Fund, Soccer Without Borders, The Moyer Foundation, The Sanneh Foundation, Tony Hawk Foundation and the Washington Nationals Youth Baseball Academy.

"We know that good health is about where you live, learn, work, and pray—but it's also about finding time to play," said Julie Morita, RWJF executive vice president. "These organizations—and especially these kids—have turned healthy play into life-changing experience. When we support inspiring community leaders, help children acquire new skills, and encourage strong minds and strong bodies, we are building a Culture of Health in America." 
Below are the winners in each category.

A professional sports team community relations department or foundation:

Operation Get Active, a youth-focused health initiative of the Chattanooga Football Club Foundation, uses soccer to encourage individuals to live active, healthy lifestyles. They accomplish this through two key programs. The first is done by introducing youth, ages 6–15, to soccer via out-of-school sessions (afterschool and summer) where they serve nearly 2,000 kids per year. They work closely with area public schools, centers for individuals with disabilities, and recreation centers, incorporating teachers as coaches, and hosting tournaments at Finley Stadium. The second program, Kickstart, launched in summer 2019 and is aimed at members of the supportive housing community, for individuals who are homeless and/or are experiencing symptoms of mental illness. Kickstart is a chance to increase their daily activity and feeling of being  included as members of the community.
"We couldn't be more excited to be a winner of the Robert Wood Johnson Foundation Sports award. This is the first time Operation Get Active has won a national award of this caliber. We are unbelievably appreciative and can't wait to use the $10,000 to grow our program on the ground in Chattanooga. We are eager to meet the other recipients as well as learn from the expertise within the Robert Wood Johnson Foundation at the ceremony in November," said Peter Woolcock, director of Operation Get Active.

An individual athlete or professional coach's foundation:

The MaliVai Washington Youth Foundation's mission is to develop champions in classrooms, on tennis courts, and throughout communities. The mission is being fulfilled by providing a 3-hour afterschool program focusing on education, life skills, and tennis for students in kindergarten through 12th grade. More than 20,000 students have been served in the program since its inception in 1996. The foundation's vision is that young people who participate in its programs will gain the resources they need to rise to their full potential and become contributing members of society.

"We are so excited to be chosen for this award by the Robert Wood Johnson Foundation", MWYF founder and former Wimbledon finalist MaliVai Washington stated. "This honor and national recognition will help us to continue to expand our programs to serve even more youth. The impact of this award will allow us to serve hope and change lives for hundreds more youth over the coming years".

An organization that is an influential leader and model for others:

Figure Skating in Harlem (FSH) is a pioneering youth development organization that combines the power of education with access to the artistic and athletic discipline of figure skating to help girls of color thrive and become strong leaders. Its mission is to help girls transform their lives and grow in confidence, leadership, and academic achievement. Its vision is for every student, regardless of socioeconomic background, to develop the foundational academic, social and leadership skills to achieve her dreams. She will be a powerful speaker, an effective leader, live a healthy lifestyle and be a global citizen. With 22 years of experience in New York City, in 2017, FSH launched its first chapter in Detroit, bringing its powerful and effective programming to a whole new community and expanding its impact.
"Figure Skating in Harlem is thrilled to receive the Robert Wood Johnson Foundation Sports Award in the organization category and to be recognized as an influential leader and model for improving community health through sports. Our shared mission to help girls improve their health and well-being has impacted thousands, and we aim to use this award to raise visibility for the effectiveness of sports-based youth development programs in helping people and communities transform their lives," said Sharon Cohen, CEO and founder of Figure Skating in Harlem.



About the Robert Wood Johnson Foundation Sports Award
The Robert Wood Johnson Foundation Sports Award honors the innovative and collaborative efforts of individuals, organizations and teams that are making their communities healthier through sport. For more information on the award, visit www.rwjf.org/sportsaward.
About the Robert Wood Johnson Foundation

For more than 45 years the Robert Wood Johnson Foundation has worked to improve health and health care. We are working alongside others to build a national Culture of Health that provides everyone in America a fair and just opportunity for health and well-being. For more information, visit www.rwjf.org. Follow the Foundation on Twitter at www.rwjf.org/twitter or on Facebook at www.rwjf.org/facebook.
Grantee Story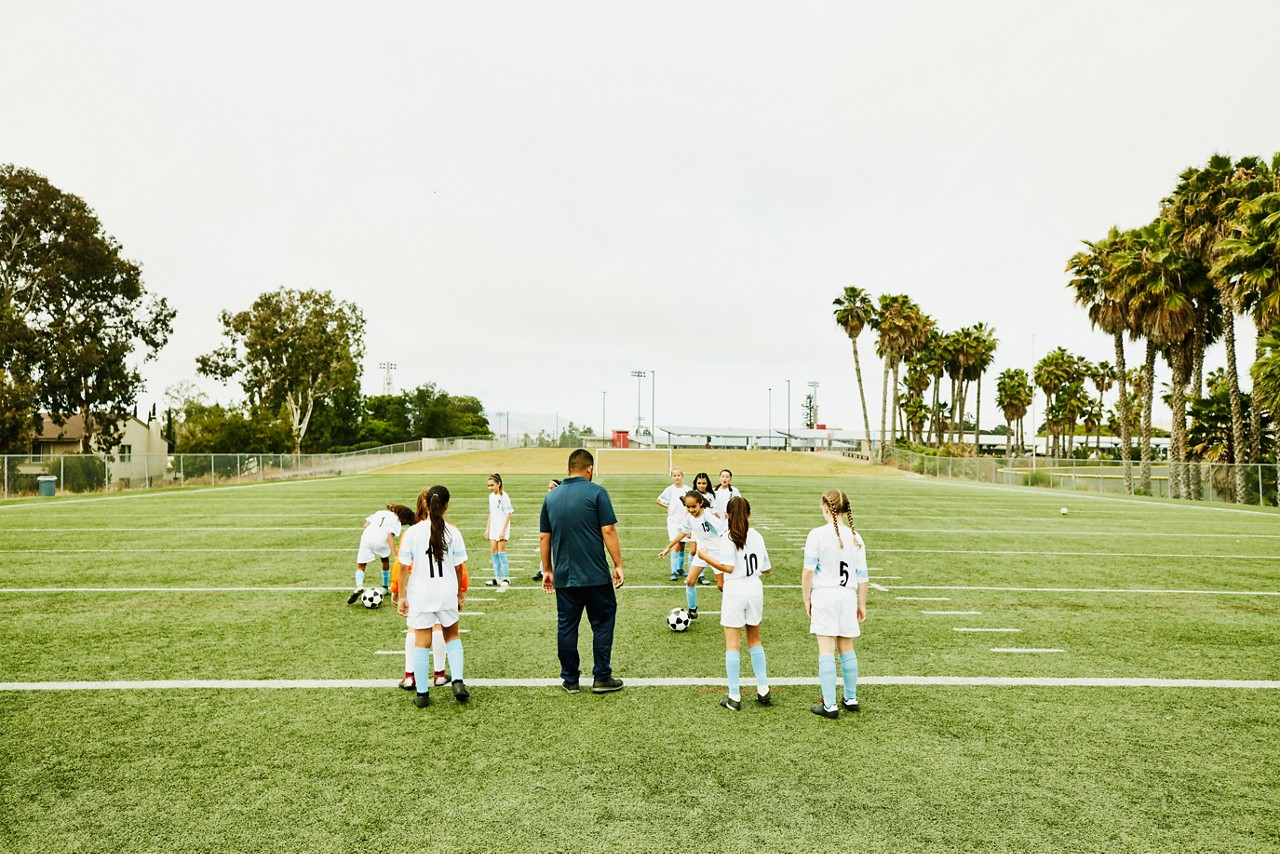 Inspiring Healthier Communities Through Sport
The RWJF Sports Award focuses on recognizing those in sport who display an innovative and collaborative approach to making their communities healthier places.