2018 RWJF Health Equity Award Winners Announced
News Release
Dec-05-2018
|
2-min read
Princeton, N.J.—The Robert Wood Johnson Foundation (RWJF) today announced nine winners of the 2018 Award for Health Equity, which celebrates individuals who have changed systems and policies at a local level to increase the chance that everyone has a fair and just opportunity to live the healthiest life possible. The winners receive a cash prize and will be honored at an awards presentation on December 12, 2018, at the Foundation's headquarters in Princeton, N.J.
The RWJF Award for Health Equity was launched in 2015, supporting national membership organizations from public health, health care, social justice, civic leadership, community development, education, planning, and philanthropy in recognition of their important work in the field. Those organizations find and select changemakers in their community who are improving well-being for the people they serve.
This year's honorees include a CEO who deployed mobile dental and harm reduction clinics to improve oral health and overall health in isolated rural communities; two community leaders who are transforming blighted properties into social hubs and community markets for local refugees and immigrants; and a teen activist who uses traditional Lakota talking circles to help native youths heal from the effects of intergenerational trauma and reconnect with their roots.
"These award winners represent everything that the Foundation is investing in to make the healthy choice the easy choice across the United States," said Richard Besser, RWJF president and CEO. "Their work exemplifies the commitment and innovative thinking needed at the local level to remove barriers and create opportunities for health and well-being."
Below are the names and organization of this year's winners:

Sharon Conard-Wells and Angela Bannerman Ankoma, of the Sankofa Community Initiative—Selected by the National Civic League
Angela Settle of West Virginia Health Right—Selected by the National Association of Free and Charitable Clinics
Teresa Spitznagel, of the National Church Residences—Selected by LeadingAge
Janeth Tapia, of the North Carolina Farm Workers' Project—Selected by Hispanics in Philanthropy
Becky Tuttle, of the Greater Wichita YMCA/Health & Wellness Coalition—Selected by the National Recreation and Park Association
Cante Waste Win Zephier, of Young Women's Group—Selected by Youth MOVE National
Yolo Akili Robinson, of the Black Emotional & Mental Health Collective—Selected by AIDS United
XinQi Dong, of the Rutgers Institute for Health, Health Care Policy and Aging Research—Selected by the Asian & Pacific Islander Caucus for Public Health
Alma McCormick and Suzanne Held, of Messengers for Health—Selected by Community-Campus Partnerships for Health
About the RWJF Award for Health Equity

The Robert Wood Johnson Foundation Award for Health Equity recognizes and celebrates individuals who have successfully changed systems and policies that help reduce health disparities and move the nation toward health equity.  
About the Robert Wood Johnson Foundation

For more than 45 years the Robert Wood Johnson Foundation has worked to improve health and health care. We are working alongside others to build a national Culture of Health that provides everyone in America a fair and just opportunity for health and well-being. For more information, visit www.rwjf.org. Follow the Foundation on Twitter at www.rwjf.org/twitter or on Facebook at www.rwjf.org/facebook.
Blog Post
A Free Clinic Builds "Bridges to Health" by Treating the Whole Patient
A rural North Carolina town addressed their patients' complex health needs successfully—and cut emergency room use and costs drastically.
Grantee Story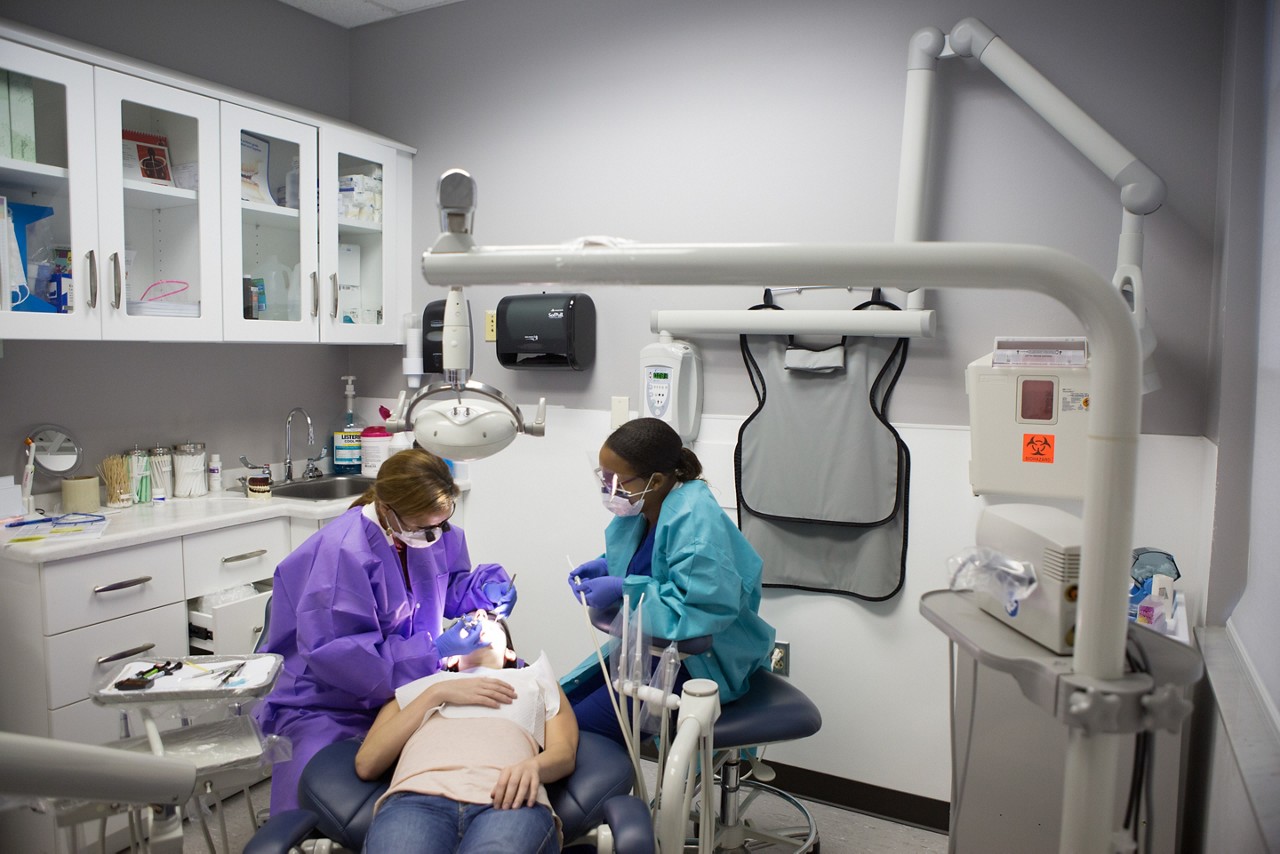 RWJF Award for Health Equity
Honoring leaders who are changing systems and showing us that solutions at the community level can lead to health equity.