Marketplace Pulse: Work Requirements in Medicaid and Behavioral Healthcare
Brief
May-18-2023
|
5-min read
The Marketplace Pulse series provides expert insights on timely policy topics related to the health insurance marketplaces. The series, authored by RWJF Senior Policy Adviser Katherine Hempstead, analyzes changes in the individual market; shifting carrier trends; nationwide insurance data; and more to help states, researchers, and policymakers better understand the pulse of the marketplace.
A bill which was recently passed in the U.S. House of Representatives proposes adding work requirements to the Medicaid program. This old, re-run concept has been roundly rejected on a number of fronts, both on principle and because the practical application of the policy would lead to large coverage losses and a huge cost-shift to the states. This would increase the number of uninsured and would have particularly negative implications for behavioral healthcare.
On principle, critics claim that work requirements are inconsistent with Medicaid's purpose, which is to improve health. Imposing a policy that would inevitably lead to millions of people in America losing health coverage would substantially undermine that goal.
Research also shows that work requirements do not work in practice. If studies of prior attempts are any guide, work requirements will not lead to the increase in employment that supporters predict, largely because the vast majority of enrollees (about 91% in the case of Medicaid) are already working or cannot work due to caregiving responsibilities or health problems. The Congressional Budget Office (CBO) recently estimated that work requirements will not lead to increased employment but would cause a substantial loss of Medicaid enrollment.
The difficulty in complying with reporting requirements would lead to a substantial loss of coverage, even among many who are working or who might be able to qualify for an exemption. The catastrophic impact of the administrative process on coverage is what some have called the "blithe cruelty" of work requirements. Studies of the Supplemental Nutrition Assistance Program (SNAP) and the brief experience in Arkansas with Medicaid work requirements point to the magnitude of this problem. In Arkansas, one in four of those who had to comply with work requirements lost their coverage.
Coverage loss is disastrous for individuals and also consequential for states, who would stand to lose a significant amount of federal funding as enrollment drops. States would be forced to decide whether to make up the loss with their own dollars or face the consequences of increased uninsurance. The $109 billion in reduced federal spending that CBO projects from work requirements would be paid for, one way or another, by states.  
These concerns become even more salient when considering the potential impact on those who rely on Medicaid for treatment of behavioral health conditions. This is a sizable population with a considerable need for services. Roughly 40% of non-elderly adults in Medicaid have either a mental illness or a substance use disorder (SUD), and approximately 11% have both diagnoses. The prevalence of behavioral health issues is higher among Medicaid enrollees than in the general population. For example, while roughly 18% of all non-elderly adults are covered by Medicaid, 26% of those with a serious mental illness (SMI) are enrolled in the program, as are 23% of those with a mental illness and 21% of those with a substance use disorder. Medicaid is the nation's largest provider of behavioral health services, particularly for those with more serious conditions. In 2020, there were nearly 15 million Medicaid beneficiaries who were diagnosed with either a mental illness or a SUD, a number which has surely grown.
This population is at a heightened risk of bad outcomes from work requirements. Behavioral health conditions make it inherently difficult to work, since they often affect reasoning, mood, and cognition. While some enrollees may qualify for disability status, many will not, and will consequently lose their coverage—and with it the ability to manage their health. Those affected could include, for example, young adults just beginning treatment for a substance use disorder, or people experiencing early symptoms of a serious mental illness.  
Recognizing how negatively work requirements would impact people experiencing mental illness, some might propose the design of an exemption process for these populations. But the practical realities make this a fool's errand. The same factors that complicate employment for many individuals affected by behavioral health conditions would make it harder to meet the administrative burdens imposed by work requirements. This could result in loss of coverage due to failure to provide the appropriate documentation, even for those who may be working. Some individuals with serious mental illness or substance use disorder will not be able to navigate the system in order to apply for an exemption, even though they would qualify. Because of the impact of their conditions, one study warns, "Many people impaired by mental or substance use disorders will surely exit the Medicaid program because of incomplete paperwork or for not reporting on changing circumstances."  
Loss of coverage would be disastrous for people in treatment for mental health or substance use issues. Consistent access to healthcare services and medication is critical to the management of symptoms such as opioid dependency or psychosis. This access is especially important to support employment for those enrollees who are able to work. Paradoxically, work requirements would almost certainly reduce employment among Medicaid recipients with behavioral health conditions.
Imposing work requirements on people with mental illnesses and substance use disorders would have negative health and employment impacts on individuals. It would also be fiscally consequential for states, who would potentially be on the hook for treatment costs, as well as the indirect costs of untreated substance use and mental health conditions, such as unstable housing and inability to complete education or participate in the labor force. The costs associated with mental health and substance abuse treatment motivated many states to expand Medicaid eligibility under the Affordable Care Act. States would have to make up billions of lost federal dollars or accept the consequences of large increases in the population with untreated mental health and substance use disorders.
This grim scenario comes at a time when the nation is already in the throes of a behavioral health crisis. Policymakers of both parties and at every level of government have repeatedly called to increase access to treatment. Medicaid is the largest payor for mental health and addiction services, covering hospital and crisis care, peer support, medication, and case management. Imposing work requirements will separate people from needed services and impose billions of dollars of costs on states. The biggest price would be paid by the millions who rely on Medicaid for treatment, for whom losing access to care will jeopardize their path to recovery. The potential for that outcome illustrates why work requirements in Medicaid are wrong in principle as well as in practice.
Library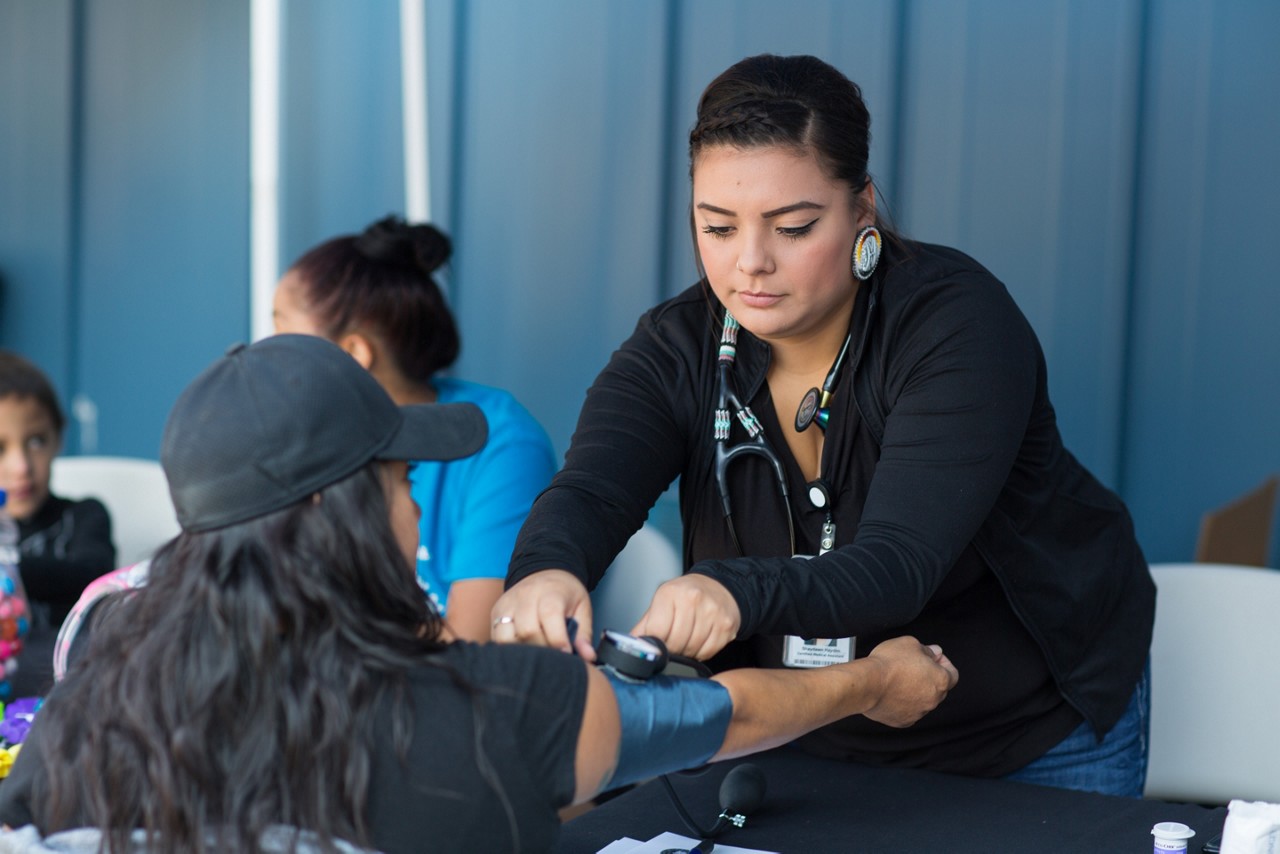 Marketplace Pulse
A series authored by RWJF Senior Policy Adviser Katherine Hempstead provides expert insights on timely policy topics related to the health insurance marketplaces.
RWJF Research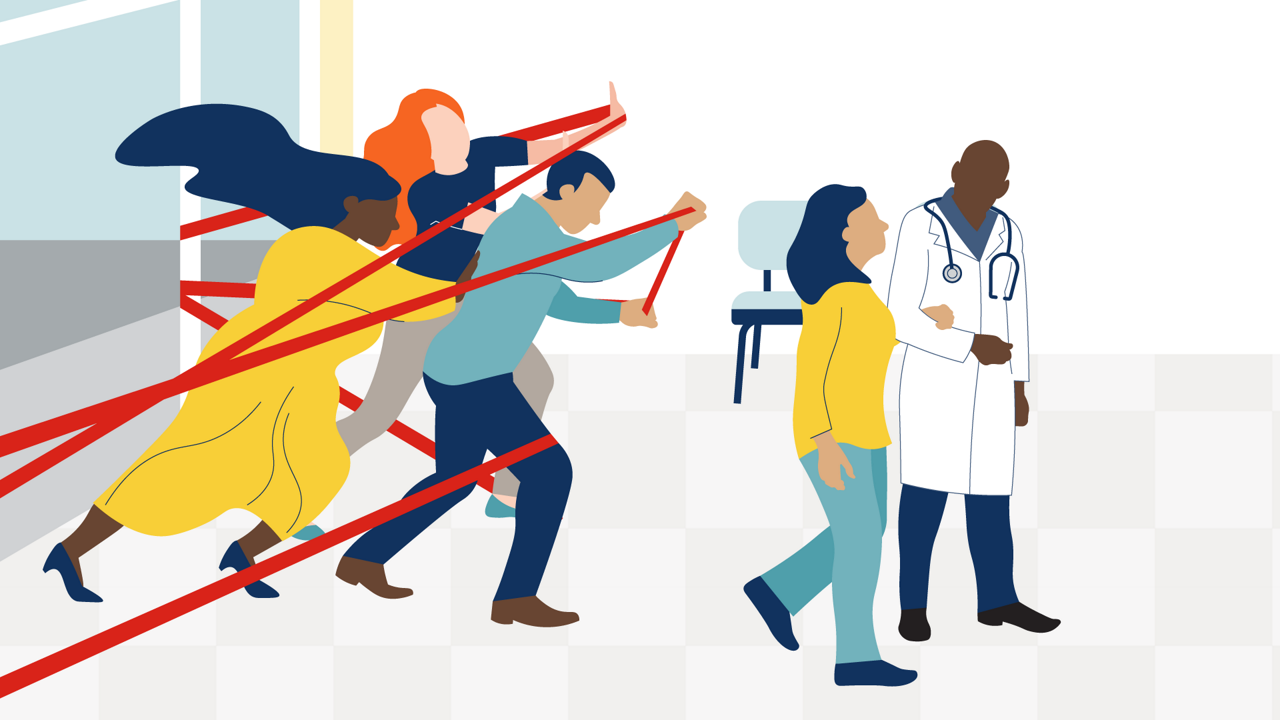 Work Requirements: What Are They? Do They Work?
Work requirements do not lift people out of poverty, yet there is evidence that supports alternative programs and strategies to help people get the assistance that they need.