Achieving Health Equity Begins With Advancing Racial Equity

People created laws and policies that perpetuate health injustices. We have the power to transform those policies and drive improvements to achieve health and racial equity in New Jersey.
Everyone deserves to be treated with dignity and respect, regardless of race. Yet, like too many Black people, my great-grandfather, John Parrish, faced the impact of discriminatory policies that interfered with his dreams of owning a home.
Unlike some prominent Black people who were able to obtain small mortgage loans back then, my great-grandfather had no choice but to rely on luck. He eventually hit the jackpot by "playing the numbers"— an underground lottery game played for decades in many Black communities—and won enough to afford a house in Newark, N.J. Without that, there was a slim opportunity for a working-class Black man to defy a system that marginalized people of color through redlining and other discriminatory practices.
Our family home was a tremendous source of pride and accomplishment for my grandparents. It was a place where their children found safety, experienced joy, and made memories over family meals. After my great-grandfather passed away, he left the house to his son-in-law—my grandfather—who lived there for many years until community violence disrupted their peace and forced him to sell and move.
While my grandfather, a postal worker in Irvington, N.J., had decent health insurance, it wasn't enough to pay for his health needs, which mounted as he aged. He eventually made the agonizing decision to use proceeds from the sale of the family home to cover his long-term healthcare. Sadly, this meant that his hard-earned wealth was depleted rather than passed on to the next generation.
That was many years ago, yet this kind of situation remains a disheartening reality for many people of color in New Jersey today. Many still find their ability to inherit assets and accumulate generational wealth thwarted by racist policies and practices. Too often, the stability and wellbeing associated with home ownership lasts just one generation—if that.
Recognizing its devastating impact on people's health, the Centers for Disease Control and Prevention in 2021 declared racism a public health issue. That acknowledgment of health inequity, resulting from such seemingly non-medical factors as low income, unsafe housing, and inadequate education, underscores the impact of discrimination.
New Jersey Policy Priorities
Growing up with a firsthand understanding of the devastating effects of systemic racism and health disparities strengthened my resolve to find ways to address these issues through the work the Foundation is doing in my home state of New Jersey.
Although New Jersey has made significant investments in initiatives to combat health disparities, that is not enough. To provide everyone with an opportunity to live their healthiest lives, we must eliminate the racial inequity that drives these disparities.
That's why New Jersey must develop and advance equity-based policies that respond to the history, experiences, and realities of people and families of color.
The Foundation's recent report, A Policy Agenda for a Healthier, More Equitable New Jersey, offers policy recommendations to advance equity in affordable housing, birth and reproductive justice, public health infrastructure, and the power building needed for community-led movements to inspire change and hold systems accountable.
Had such policies existed in my great-grandfather's day, my family's story could have been different. Had he been treated equitably—without regard to prestige and skin color—he may have secured a traditional mortgage, avoiding the burden and stress associated with having to pay for his home in cash, upfront.
If we recognized neighborhood decline as a systemic issue and not a personal failure, my grandfather might have been able to hold onto and pass down a home, in Newark or elsewhere, helping to build our family's generational wealth.
Laws and policies created by people are at the root of historical injustices. So, people have the power to drive societal improvements and transformative change to advance health and racial equity across our state.

Recommendations
The policy recommendations detailed in our report are designed to ensure policymakers and leaders are considering equity in all policies, so all New Jerseyans will have a safe, affordable place to live in a neighborhood of their choosing, high-quality healthcare, and power over decisions affecting their lives.
The report's recommendations include:
Affordable Housing
Investing in more affordable and safe homes across all communities.
Promoting racially equitable land use and zoning policy to provide opportunities for more people to live in neighborhoods that support good health and wellbeing.

Implementing and leveraging innovative strategies to facilitate racially equitable homeownership.

Establishing and funding a right-to-counsel for low-income renters.

Birth and Reproductive Justice
Training and supporting a diverse workforce that is aware of bias and can provide appropriate care and education to promote safer outcomes for mothers and infants of color.
Enhancing access to comprehensive reproductive health, including abortion care.

Increasing enforcement of New Jersey's Paid Family Leave benefit.
Public Health Infrastructure 
Governmental funding sufficient to improve coordination and collaboration between local communities and the state to ensure an equitable public health system.
Establishing a Public Health Institute in New Jersey—which would be the first in the nation to have advancing health equity as its founding mission.  

Equity-Informed Decisions and Community Power Building
Building and sharing power with communities, targeted implementation strategies, and effective enforcement and accountability measures to achieve equity.
Acknowledging the presence and effects of structural racism, then assessing the impact of any significant new legislation and regulations on racial equity within the state.

Establishing a state task force to assess the harm to Black residents throughout New Jersey's history and to repair that harm through action.

Establishing an interagency equity working group to lead cross-sector collaboration and help ensure the processes and systems being reassessed and rebuilt make New Jersey a more equitable and just place.

No single organization or group can repair discriminatory historic policies and practices and implement innovative solutions to achieve a more equitable society. Everyone—policymakers, leaders in positions of power, nonprofits, partners, and residents—must engage in meaningful, honest conversations to broaden the alliance for change. All New Jerseyans have a role to play. That starts with acknowledging that structural racism exists in policies, systems, and practices and has hampered the abilities of people of color to achieve their healthiest lives.
Our new report features fact-based, data-driven analyses unveiling the history of racism that remains embedded in New Jersey's policies and practices. Many people don't know that New Jersey was the last northern state to end slavery. It is our hope that the recommendations in this report can make it the first to manifest a truly equitable reality for all its citizens, so we all have a fair and just opportunity to achieve our best health and wellbeing.
Read the report and consider its recommendations as empowering steps to realize an equitable New Jersey where race no longer predicts health outcomes.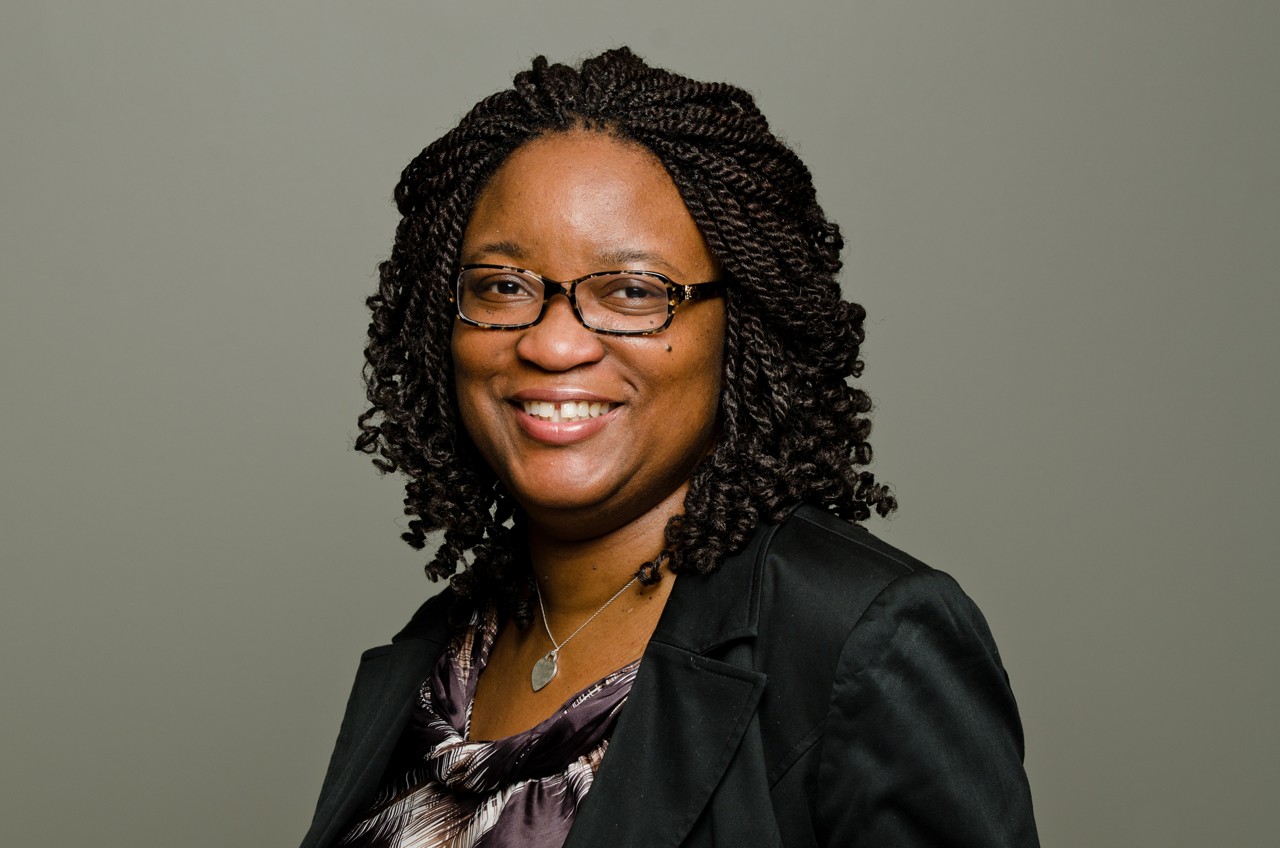 About the Author
Maisha Simmons, senior director of New Jersey grantmaking, is dedicated to helping New Jersey be a healthier place to live, work, and play. Throughout her work at the Foundation, her aim has always been to "keep communities in the picture."