How Four Global Networks Are Supporting Women's Health and Wellbeing

Gender equity and health equity are deeply connected. To make progress on both, U.S. changemakers say we should harness the power of global networks.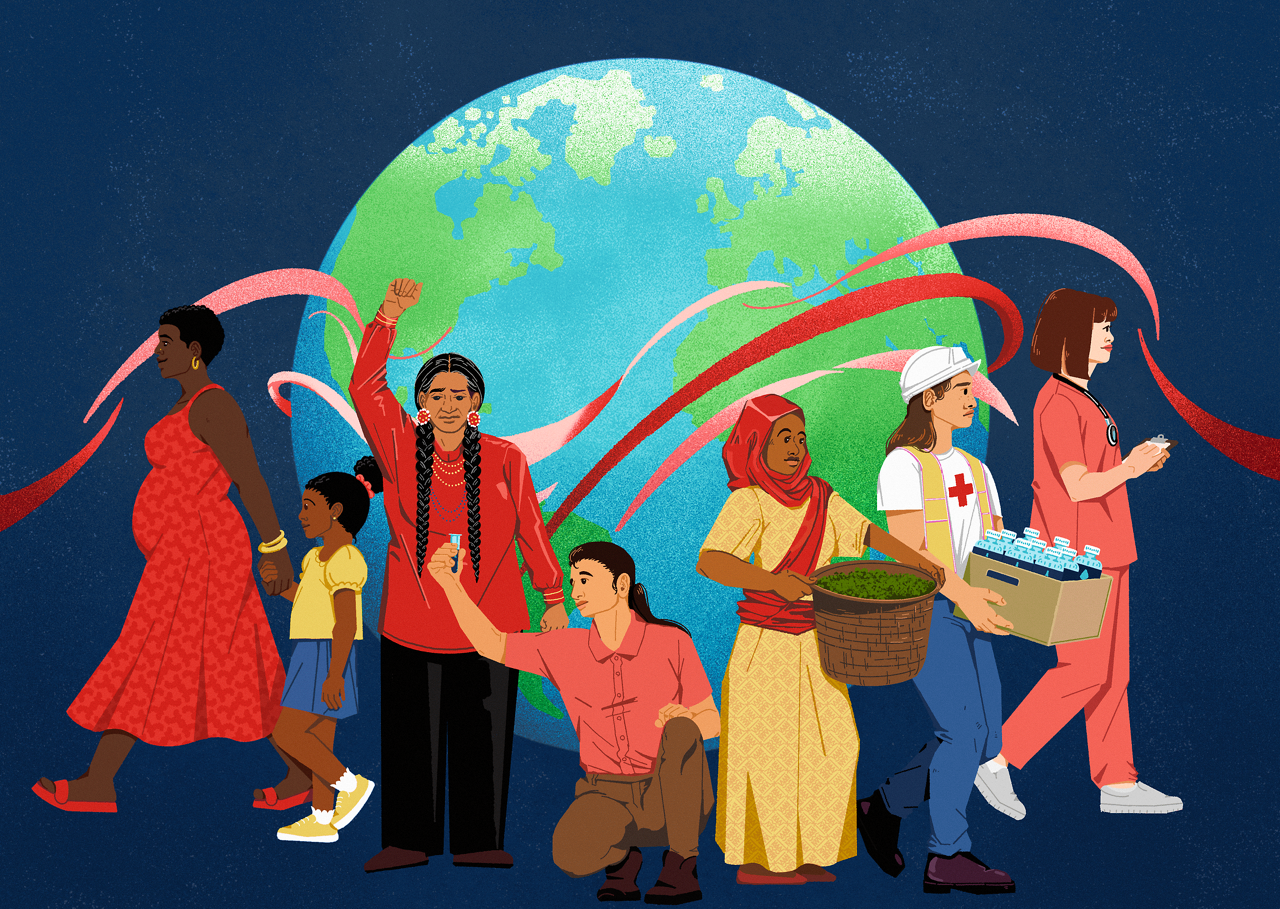 How do we build a world where all women have a fair opportunity to thrive?
A world where all women can flourish at work because their families have affordable, quality childcare to rely on. A world where all women of color can enjoy healthy pregnancies because they're not exposed to the extreme heat that climate change causes. A world where all women have the opportunity to contribute to solutions because they have equitable access to resources and information.
Earlier this month, the United Nations warned that gender equity could be 300 years away unless we accelerate progress. Harmful policies and social norms continue to create barriers to women's progress in income, employment, and health—with those who experience inequities at the intersections of race, class, disability, sexual orientation and gender identity or expression often facing the greatest injustices.
In October, RWJF supported a Salzburg Global Seminar program that brought together more than 50 gender equity leaders from over 26 countries, including the United States, to discuss how to reinvigorate progress on gender equity in a post-pandemic world. One of the main takeaways from the five-day dialogue was that global networks are an essential part of the solution.
There is power in knowing that communities, advocates, practitioners, and policymakers in the United States are not alone in their quest to reinvent the systems that have long kept gender inequities in place. People everywhere are working to transform a seemingly aspirational world into our collective reality.
At RWJF, we're learning with changemakers across the globe about ways to expand opportunities for women and people of all genders. Connecting and learning from one another helps fast-track our progress toward gender equity in the United States and worldwide.
The Power of Global Networks
Building on the conversations sparked at the Salzburg Global Seminar and in honor of Women's History Month, I asked five inspiring leaders how their work in the United States has been enriched by exchanges with changemakers in other countries. Their responses demonstrate the power that networks have to move the needle on gender equity.
Learning from each other to ensure women and girls remain safe when disasters strike
"When a community is struck by a disaster, women and girls are the hardest hit. That's because, during a crisis, gender inequities are magnified and can make it harder for women to access maternal health services or evacuate if they must care for family members. To be truly equitable, response efforts can't be gender blind. They should address the specific needs of women and girls—and this is true worldwide.
"At CARE, we're learning from our work in over 100 countries and bringing lessons to the United States through our Global Innovation Hub in Atlanta, Georgia. We've had amazing opportunities to learn from our international offices in Ecuador about solutions that can help communities in the U.S. Gulf Coast receive gender-responsive emergency programming. By fostering this type of collaboration and strengthening the links between hubs of knowledge, we will be able to advance solutions to some of our most persistent challenges, together, for all of us."
—LaDarrien Gillette, Senior Program Manager, U.S. Programs, CARE Global Innovation Hub
—Amir Farokhi, Executive Director, U.S. Programs, CARE Global Innovation Hub
CARE's Global Innovation Hub provides a platform for communities in the United States to incubate, test, and apply learnings from CARE's community-based efforts around the world to improve access to nutrition, healthcare, and economic opportunity for all.
Collaborating at the city level to improve government services for women and people of marginalized genders
"The City of Los Angeles has a deep commitment to gender equity. This commitment has helped us improve our city's policies, services, infrastructure, hiring practices, and other functions in ways that support the health and wellbeing of women, girls and gender-diverse people. Wanting to share our experience with this approach and knowing that cities around the world had similar lessons to offer, we helped launch the City Hub and Network for Gender Equity (CHANGE) in 2020, the first international coalition of cities committed to advancing gender equity in local governments and policies.
"Over time, CHANGE has become a promising platform for shared implementation. The network's nine member cities are collaborating on the capture and reporting of gender equity data, advocating for an end to violence against women and girls in all their diversity, and developing systems that acknowledge and support caregivers in their communities.
"There are so many innovative ideas emerging through CHANGE, from London's and Melbourne's approaches to Night Mayors that help women feel safer after dark, to Freetown's restructuring of access to water. These are initiatives that can be adapted easily to our own local context here in L.A. CHANGE enables not just the exchange of these ideas, but a candid conversations with practitioners around what has worked."
—Erin Bromaghim, Deputy Mayor of International Affairs, City of Los Angeles
The City Hub and Network for Gender Equity (CHANGE) is the world's first international network led by cities and dedicated to the pursuit of gender equity by harnessing cities' collective power to transform government services and systems to empower women in all their diversity for the benefit of all.
Sharing resources that empower women to help solve climate challenges
"Women leaders around the world are building long-lasting solutions to the climate challenges that put their communities' health and wellbeing at risk. Whether they are protecting lands and rivers, using more sustainable techniques to grow food, or preserving traditional knowledge about the natural world, local solutions that have an impact in one region will often be successful in other places. That's why it's critical to ensure there are pathways for climate leaders around the world to share their challenges, experiences, knowledge, and solutions with one another.
"Each year, women leaders from across the United States participate in Women's Earth Alliance's (WEA) U.S. Grassroots Accelerator, where they develop skills to deepen their impact and scale their initiatives while connecting with a worldwide network of climate advocates. The Accelerator is a space for WEA leaders to cross-pollinate ideas, learn about each other's work in the United States and abroad, and incorporate the knowledge gained from these exchanges into their own solutions. The experience further enables WEA leaders to build healthier and more climate-resilient communities by preventing environmental destruction.
"When women leaders are equipped with tools, resources, and the vast knowledge base offered by a global network, real transformation takes root."
—Melinda Kramer, Co-Founder and Co-Director, Women's Earth Alliance
For the past 17 years, Women's Earth Alliance (WEA) has worked at the intersection of environmental justice and gender equity by investing in and empowering women's leadership to protect our environment, end the climate crisis, and ensure a just, thriving world.
Connecting social entrepreneurs to find shared goals on the journey toward gender equity
"There is so much wisdom and lived experience at a global level, but too much is lost if it remains closed within country borders. One of Ashoka's greatest assets is our global network of Fellows—almost 4,000 innovators in 90 countries—several hundred of whom are working on problems related to gender equity. While the social innovation sector in the U.S. is quite robust, most U.S. Fellows have had few chances to make meaningful connections with peers outside their own country. Through our Next Now Gender Equity initiative, we're aiming to change that.
"By facilitating one-on-one connections, learning circles, live 'news hour' conversations, and more, we're creating avenues for ideas to flow in and out. We're building connections across geographies and fields and identifying levers we can collectively pull to advance gender equity. That means, for example, that someone working at the intersection of financial freedom and domestic violence in the U.S. can connect with and learn from someone in Nigeria who is changing the culture around domestic violence there.
"Together, we're pushing beyond one smart approach to create a truly global learning engine that can power movements and match the bigness and urgency of the problems we face."
—Michael Zakaras, Director, Ashoka U.S.
Ashoka identifies and supports the world's leading social entrepreneurs, learns from the patterns in their innovations, and mobilizes a global community that embraces these new frameworks to build a world where everyone is a changemaker.
 
Join the Global Conversation
We can create change when we work together and support each other across cities, states, and countries. With more U.S. changemakers, grassroots leaders, and women in all their diversity at the global table, I am hopeful that new dialogues, partnerships, and solutions will emerge to accelerate our progress toward gender equity.
Tune into the global conversation! Join Women Deliver's Global Dialogue to connect with gender equity leaders around the world through virtual workshops and discussions.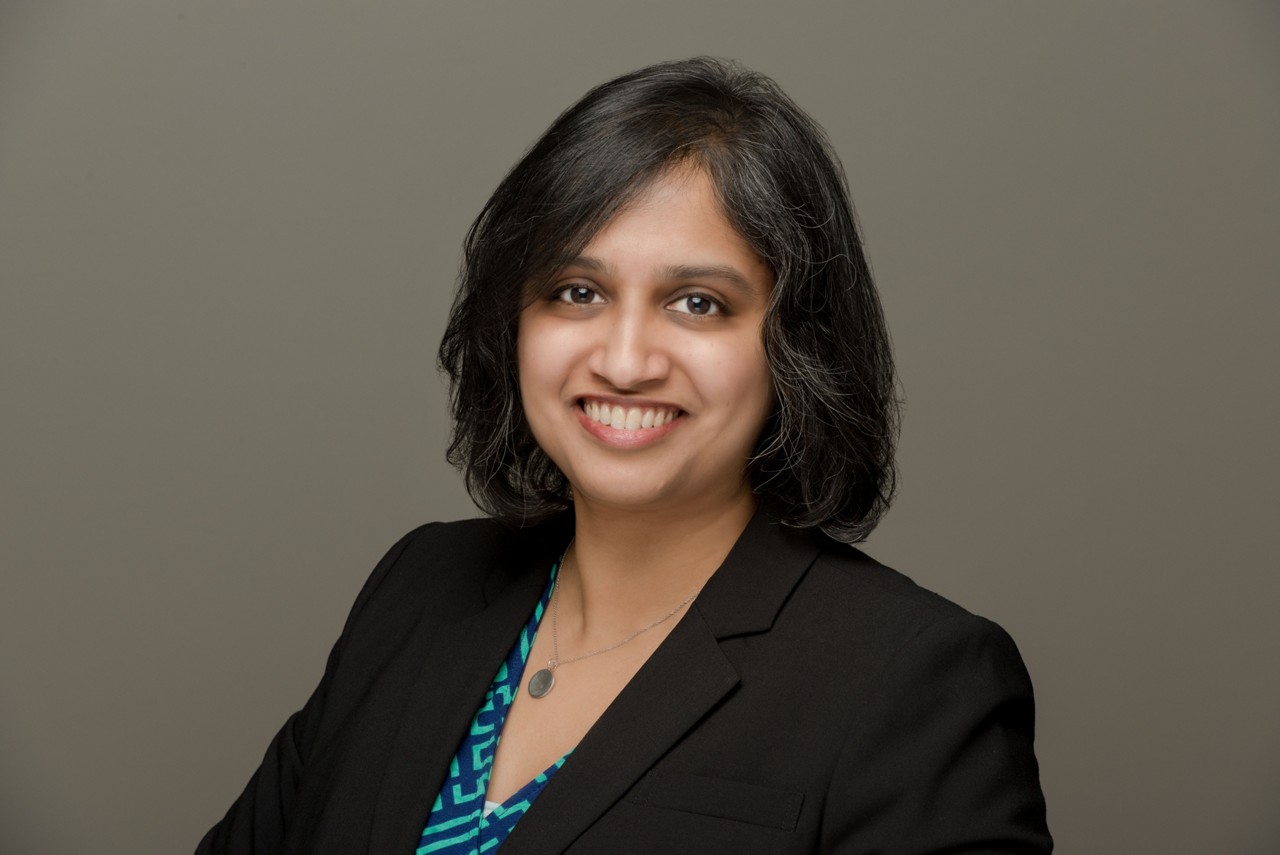 About the Author
Shuma Panse, senior program officer, brings extensive experience in business engagement on health, public-private partnerships, and global health.