Here's how conversations can help us advance racial justice and build hope for a better future.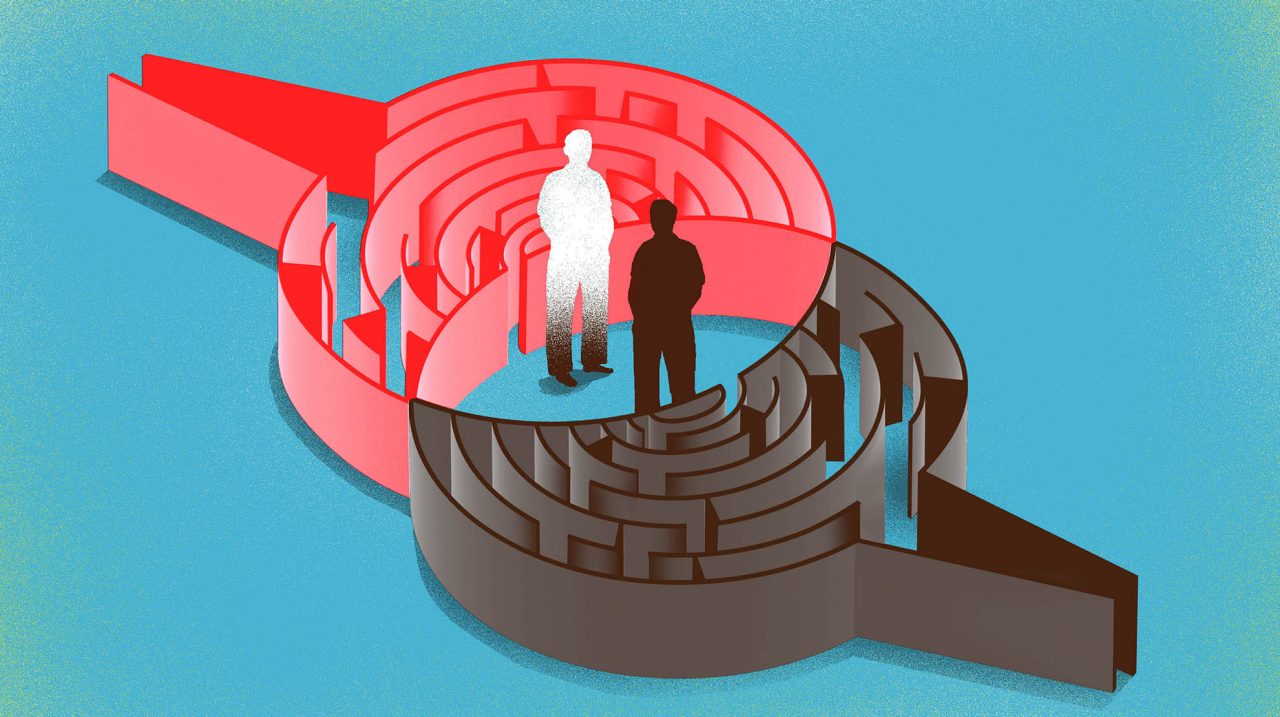 "We seldom think of conversation as commitment, but it is."
These words by the legendary bell hooks urged us to reframe our thinking around conversation—namely its ability, as she said, to "limit the destructive potential in our lives" and keep us "in creative dialogue." She understood how hope and healing entailed sharing stories and naming pain through dialogue.
Many voices featured on the Culture of Health Blog over the past year have demonstrated what this commitment looks like. They have shared their own experiences and lessons on how constructive conversations can address disparities, improve community conditions, and help us make progress toward advancing racial justice and health equity. Here are some of their key takeaways.
Alonzo Plough understands firsthand how dialogue about racism in the United States can help people recognize the way in which present-day inequities trace back to a deeply flawed past. He was born at a time when Black families were denied care in most hospitals. Growing up, he joined his parents in sit-ins and demonstrations to demand justice and witnessed the Civil Rights movement gain momentum, eventually ending Jim Crow laws.
These early experiences shaped his career in academia, public health, and now in philanthropy. They instilled a deep, personal interest in the ideas and strategies covered in his book Necessary Conversations, where he observes that "Authentic conversations about racism are difficult, uncomfortable, and happening far too infrequently."  He notes that, "When they work, exchanges about difficult issues can yield enormous personal growth and create a path to positive community and societal transformation."

Nacole Riccaboni and Jasmine Travers have dedicated their lives to improving the healthcare system. As Black nurses, they also understand the need to "get real" about racism because they have seen how it plays out in their own professional lives and at the patient's bedside. They offer many examples—from disparities in how hospital staff treat pain, to stalled opportunities for promotion and career advancement, to challenges providing dignified care to patients from unfamiliar cultures.
Their prescription for progress is based on building understanding, increasing mentoring, and becoming agents of change. Ensuring that nurses have opportunities to share their stories with one another so that they feel supported and empowered is part of that strategy. Travers and Riccaboni also stress the need for more nursing leaders who look like the people they serve.
Acknowledging privilege is another important step in learning how to listen respectfully, rather than turning away defensively. "Talking about the realities of racism isn't easy but being uncomfortable isn't an excuse to avoid tough conversations," they emphasize. "The goal is not to accuse or shame anyone, but rather to shine light on enduring inequities, the forces that perpetuate them, and the ways we can heal the damage they do."
Once a front-page news story fades from the headlines, people tend to settle back into their core values and beliefs. That was a key finding from a 15-month survey of more than 3,000 people, conducted by RAND during the COVID-19 pandemic and after George Floyd's murder. It underscores the importance of continually educating people about racism and its influence on health. One datapoint demonstrates the challenge: Two-thirds of respondents surveyed in July 2020 agreed that people of color faced greater harm from COVID-19 than White people because of structural barriers, but that figure dropped to 52.7 percent a little more than a year later.
Discussing the findings, RWJF's Carolyn Miller and RAND's Anita Chandra concluded, "It's important to continue the dialogue about systemic inequities and health because attitudes about race are deeply held and ingrained."
Flint, Michigan and Jackson, Mississippi may be the subjects of most public conversations about safe water, but they are far from the only communities in the United States without this basic service. In fact, the color of someone's skin is the strongest predictor of whether they have access to safe, affordable drinking water. This stems from a legacy of discriminatory policies and lack of investment in communities of color. But the Little Village Environmental Justice Organization (LVEJO)—based in a small but culturally and economically vibrant Chicago neighborhood—has a story to tell.
The children at the local school are future scientists, artists, writers, and engineers who have drawn strength from their multicultural neighborhood. But old infrastructure that leaked lead into drinking water endangered their safety and health.
The community acted. It began with frank conversations during community meetings which gave residents a forum to voice concerns and educate one another. They shared their personal experiences with failing infrastructure. Some homes and schools had lead in the water while others had sewage backflow. For everyone, water was becoming increasingly unaffordable, with rates that were twice the national average.
Once the problems were laid out, LVEJO rallied the community and built a shared understanding of how working together to advocate for water justice could have the biggest impact. Over time, these conversations informed research, then advocacy efforts, and finally led to supportive policies. Together, residents and advocates made progress ensuring clean, safe, affordable drinking water and equitable water infrastructure improvements. This progress began with the power of conversations.

Constructive conversations like these help create a greater sense of connection and shared purpose. The transformational lessons of love, healing, and hope by bell hooks speak to this as she wisely noted, "Honesty and openness is always the foundation of insightful dialogue." And insightful dialogue can help us all build communities where everyone has a fair and just opportunity to reach their best health.


DOWNLOAD a free copy of Alonzo Plough's Necessary Conversations to learn more about how to hold conversations that help us move to a place of healing, action, and racial equity.>>
About the Author
Najaf Ahmad, senior managing editor, highlights stories and perspectives on how the Foundation is advancing health equity in communities across the nation.