This Policy Tool Can Advance–Or Impede–Racial and Health Equity

There is great urgency to ensure local governments are able to enact policies that protect and enhance the health of their communities.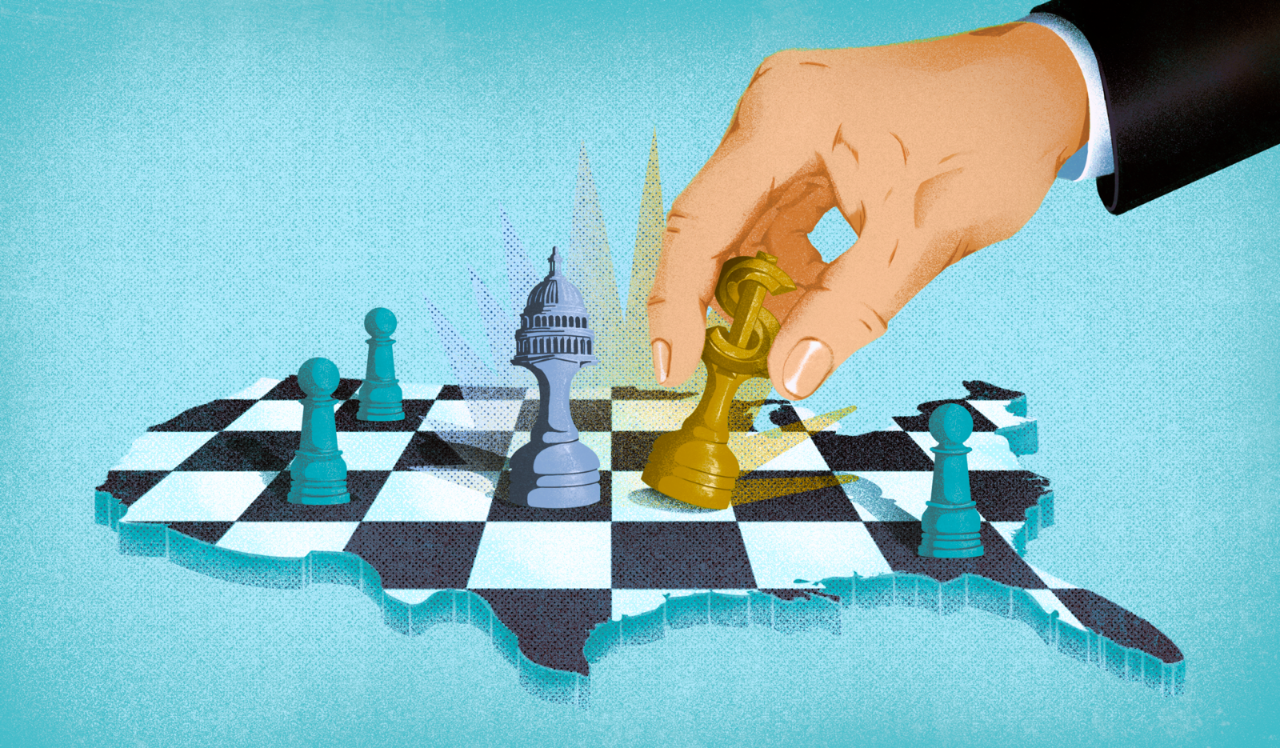 This post is the first in a blog series that explores how preemption has served as a double-edged sword in either supporting or undermining efforts to advance health equity.
On a host of issues ranging from commercial tobacco regulation to public health authority, paid sick time to advancing the health of children and families, a policy tool known as preemption can impede local decision-making. Preemption is when a higher level of government, such as a state legislature, restricts the authority of a lower level of government, such as a city council. Depending on how it is used, preemption can either support or undermine efforts to advance health equity.
In one example of the latter, we know that health and economic well-being are intertwined, which is why raising the minimum wage has been used across the United States to advance health equity for workers in low-wage industries. In 2016, the majority-Black city council of Birmingham, Ala., passed an ordinance raising the minimum wage from $7.25 to $10.10 per hour. But the new minimum wage never took effect because the majority-White state legislature responded with a law preventing municipalities from setting their own minimum wages. It effectively nullified Birmingham's ordinance.
Eight years later, Alabama still follows the federal minimum wage of $7.25 an hour. At that wage, someone working 40 hours a week, 52 weeks a year, earns about $15,080. Birmingham decision-makers recognized in 2016 that $7.25 an hour is not a living wage. Yet to this day the state still prevents the local government from acting.
Even with this example, preemption isn't inherently bad. For example, federal civil rights laws passed during the 1960s preempted state or local laws that enforced discrimination. Statewide smoking bans in restaurants and public places advance health equity, while state inclusionary housing laws promote fair housing and zoning policies at the local level. Such policies set a minimum health or equity standard that local governments can choose to build on and strengthen.
Lately, however, many state legislatures have wielded their power to prevent communities from addressing their own needs, particularly as they relate to dismantling systems of oppression, improving public health, and advancing policies that improve equity and civic participation.
State Interference is on the Rise
Dozens of state legislatures have abused preemption to impede or undo progress for communities that historically have been disadvantaged. They have enacted laws to thwart local governments' attempts to raise the minimum wage, mandate paid sick leave, tax sugar-sweetened beverages, protect residents from pollution, and regulate tobacco. Some legislatures are curtailing local authority over voting rights, education, criminal justice and police reform, and public health.
Over 400 preemption bills were filed in state legislatures during the 2021 session—and nearly 300 are already up for consideration this year. Oftentimes, special interests—corporations and lobbyists—lead preemption efforts when they believe their interests are threatened.
Some bills take a broader swipe at local governance rather than just focusing on one issue. For example, in Florida, HB1, an anti-protest bill framed as a backlash to racial justice demonstrations in 2020, doesn't address just protests—it also limits local budget control, particularly around criminal justice and police reform.
The broader the preemption, the greater the risk that authority best managed by local governments will be shifted to the state without open and transparent debate. Florida's HB1 was used to undermine the ability of residents and local officials to participate in their own democracy.
There are many ways in which state overreach can exert a chilling effect on local governments. A long-standing law in Colorado punished municipalities for even proposing to regulate tobacco products—meaning that the issue couldn't even come up for a debate. Under the law, local governments that tried to regulate tobacco products forfeited their share of the state sales tax on cigarettes. After the law was repealed in 2019, dozens of local governments launched tobacco regulation campaigns.
Other states have enacted "vacuum preemption" to prohibit cities from making certain kinds of laws, even in the absence of any state standards—leaving a policy vacuum. After the city of Austin, Texas, sought to address housing discrimination by prohibiting landlords from rejecting otherwise qualified tenants based solely on their income source, the state legislature invalidated Austin's ordinance. This prevented localities from adopting similar measures without establishing any statewide protections and despite clear evidence that housing discrimination disproportionately harms people of color. In doing so, the state legislature quashed debate on the issue.
How These Laws Affect Health
A growing body of research demonstrates the harm—including lower life expectancy, high infant mortality, and worse overall health—caused when preemption is used to subvert measures designed to advance racial and health equity. A report from the Partnership for Working Families examined preemption of minimum wage, sick leave, and affordable housing policies in four states and found that it is associated with poor outcomes for women of color. A study assessing the effects of preemption on birth outcomes found that infant mortality would have been more than 5 percent lower on average had minimum wage increases been enacted, preventing 400 infant deaths in 2018 alone.
The public health community and its partners must anticipate, assess, and provide evidence to help counter preemptive policy proposals that exacerbate health disparities and inequities.
Explore the Local Solutions Support Center to understand and track preemption across various issues. 
About the Authors
Katie Belanger is the Lead Consultant at Local Solutions Support Center. During her tenure at LSSC, Katie has focused on deepening cross-movement collaboration by building and supporting state campaigns and coalitions to defend against state interference in local policymaking and advance home rule reform. 
Matt Pierce is a senior program officer at the Robert Wood Johnson Foundation. He works in the areas of public health law and tobacco control. Matt is interested in finding more equitable ways to promote health and wellbeing.