Lessons from a Malawian Farmer on Climate Change, Food Justice, and Gender Equity

Can people in the United States heed the lessons offered by Malawian farmers and use them to build a healthier and more equitable future?
This is the question at the heart of the award-winning film by director Raj Patel, "The Ants and the Grasshopper." It follows farmer, mother, and teacher Anita Chitaya as she travels from her home in Malawi across the United States to engage farmers, food justice advocates, and climate skeptics in conversations about how we can build a healthy future.
Malawi is struggling with severe child malnutrition. Rising temperatures and extreme drought have made it tougher to grow nutritious food and pushed more families into hunger and poverty. In the film, we meet and travel with Anita, who mobilizes people in her village—encouraging farmers to try new agriculture methods and plant nutrient-rich food, and even getting men involved in cooking family meals to help children in Malawi grow up healthy. We learn that Anita and the people in her village have achieved the seemingly impossible—tackling the issues of patriarchy, child malnutrition, and climate change in interconnected and impactful ways.
Anita travels from Malawi to California and then to the White House, meeting climate skeptics and struggling farmers. Her journey spans the rural-urban divide and schisms of race, class, and gender. It is a journey filled with moments of incredible hope as well as deep frustration. I walked away from the film more determined than ever to do my part in building a fairer, more just and sustainable world.
I recently sat down with James Beard Award winning activist and New York Times bestselling writer Raj Patel to discuss the film, and discussed how lessons from the film can inform the Robert Wood Johnson Foundation's efforts to build a Culture of Health.
Here are some highlights from our conversation (edited for clarity and length):
So my first question to you, Raj, is how did "The Ants and the Grasshopper" come to be? What's the story behind the story?
My academic research has been filled with privilege. The greatest of these privileges was spending a great deal of time in the company of farmers' movements and frontline communities around the world who have experienced, and innovated around, the big problems of the food system. Yet the media coverage I was seeing on the food system invariably painted those communities as victims, not as innovators. It was a story I very much wanted to tell, and I was lucky enough to start this project under the wing of Steve James, the director of the groundbreaking documentary Hoop Dreams.
Steve came with me to Malawi in 2011, when we started scouting out the community. I got up at the front of a big tent and announced to everyone, "We're here to tell your story." Various village leaders replied, "We're very pleased that you're here from America to tell our story." And then there were three women at the back of the room who were just sassing everybody. Steve's camera panned over to those women, and Steve said, "One of these three women is going to be the one who tells the story. They're not true believers. They're strong and skeptical and independent." He was right. Anita was one of those three women, and her story became the heart of the film.
Anita shares so many poignant ideas. At one point in the movie she states that men everywhere are worried about women becoming as powerful as them, but the best men know that when women are powerful, everyone is better off. Another really powerful statement she shares is on the future of our children... "We all want a future for our children to stay well." I found it so moving and so universal.
Me too! And she holds that view despite understanding the inequities facing children within the United States and around the world. Anita is a pessimist of the intellect and an optimist of the will. She's not unrealistic about her view of the United States and how irresponsibly we're tackling climate change. She isn't filled with abundant optimism about the end of white supremacy. But she understands that we still need to fight for a world for all our children. That inclusive vision is accompanied by a deep insight: You can't fix these problems by taking small measures. Capitalism, patriarchy, white supremacy, and climate change are big problems, and they need big solutions.
The film eloquently depicts the connection between racial equity, gender equity, climate change, and patriarchy. Why was it important for you to show these connections?
Too often, we imagine change in the food system as merely a dietary shift, not as a shift in power. This kind of thinking, stuck in a silo away from discussions of power or of other social issues, profoundly limits action and success. Malawi's great innovation was recognizing that ending child malnutrition involved ending patriarchy. That's an insight that's rare enough anywhere. That it comes from Malawi may be a particular surprise for those in the Global North who don't understand how social innovation works, and who hold some preconceptions about who's allowed to be a social innovator.
What impact have you seen from the film, both through the process of creating it and then sharing it with the world? Does the response help shape the discourse, both nationally and globally, around things like sustainable food systems and health and gender equity—all the issues that the film so deeply touches?
We always had two kinds of audiences here. One was the sort of dyed-in-the-wool food, or climate- or social justice advocates in the United States who are thinking about their issue in a silo. What we were excited about with this film is that it shows that you can't separate these things out into, 'oh, this is a gender issue, this is a capitalism issue, this is a race issue, this is a climate change issue,' because they're all smooshed together. A range of these organizations have found this film useful in explaining and sort of educating at the intersections of race and gender and climate and class and history.
Then there's another community that we're very excited about working with, and that's the faith-based community. For me, one of the big revelations in this film was the language of faith and how important it is. Anita speaks in the language of a prophet, and her words resonate with faith-based communities. So, we're working with an impact group called Peace is Loud to make this film available to a range of faith-based organizations, particularly Christian ones in the United States and around the world. And we're excited that there's already quite some buzz from evangelical communities in the United States about it.
Thank you Raj, I hope and believe we will continue to see the ripple effects of this film.
The lessons learned from Anita and the people in her village will remain with me. My hope is that by learning from one another, we can see a future where everyone can thrive. As Anita said in the film, "So much has been lost, but it's never too late to change."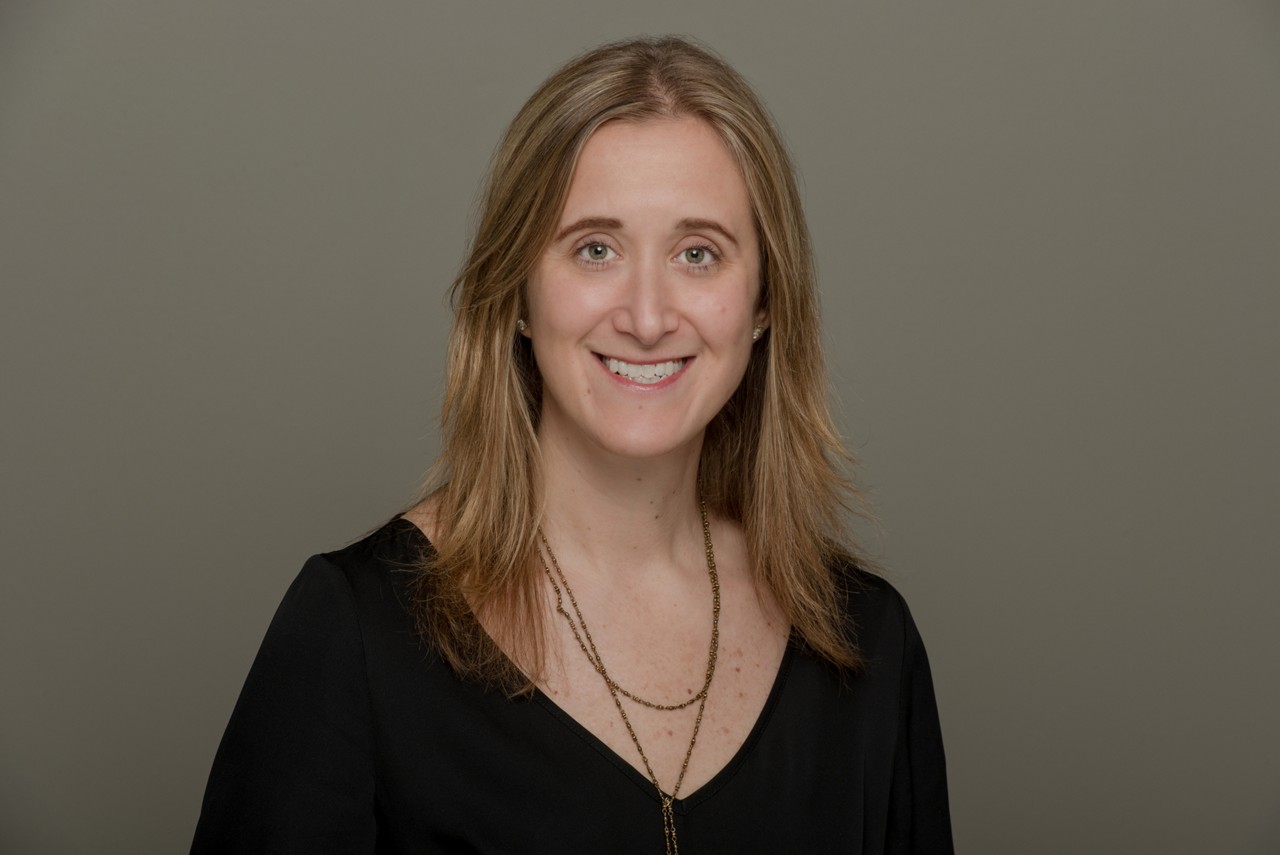 About the Author
Jamie Bussel, a senior program officer who joined RWJF in 2002, is an inspiring, hands-on leader with extensive experience in developing programs and policies that promote the health of children and families.