How We're Working Toward Becoming an Antiracist Community
Blog Post
May-13-2021
|
5-min read
What does it take to overcome systemic racism and become a community where race is not a predictor of success? An assistant county administrator shares the steps her community is taking to transform vision into reality.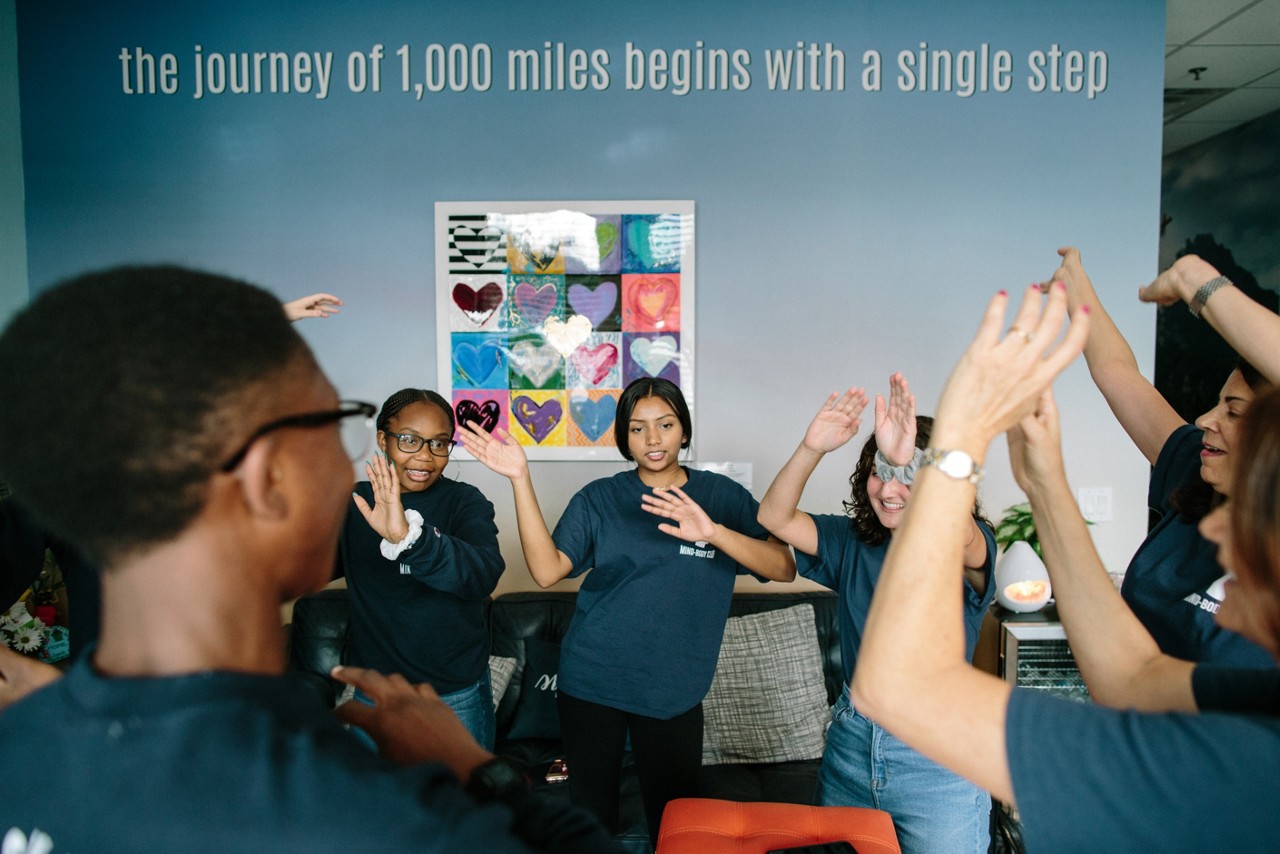 I'm a Black woman adopted from the child welfare system by White parents, and I've been aware of the fight for racial equality all my life. But it wasn't until five years ago that, in the course of my work, I started focusing on equity. This is the idea that we must adjust resources, transform systems and remove obstacles to create fair and just opportunities and outcomes for Black, Indigenous and other people of color (BIPOC) so that they are supported toward success.
As an assistant county administrator for the highly diverse Broward County in Florida, I was reviewing data from our child welfare system and was struck by the disparities and disproportionality. Black families were being decimated in two ZIP codes, with child removal rates two and three times higher than that of White families.
I knew right then that we had to identify the root cause of the disparities reflected in systems that perpetuate racism—while purporting to help people—and are often a barrier to health for BIPOC in this nation.
I reached out to the Urban League of Broward County, a social services agency that works with BIPOC communities, to ask for their help in addressing the child welfare disparities. That early partnership set our county on a path toward what might seem like an audacious goal.
But this goal is the only way for us to foster a healthier community for all: We aim to become an antiracist county where race is no longer a predictor of success within our service systems.
Beyond 'representation'
Broward County is about one-third Hispanic, one-third Black, and one-third White. Within those racial categories are additional dimensions of diversity, with African Americans, Caribbean Americans of various national origins, and people with roots across Central and Latin America. The county's workforce reflects this rich diversity.

But as the outcomes for children of color in the county's child welfare system illustrated, a person of any race can internalize racist assumptions and implicit biases that, for example, make Black children more likely to be removed from their families, detained in secure facilities, or disciplined at school for behaviors that are normalized for their White counterparts. 
So, we implemented a comprehensive training program that goes beyond unconscious perceptions and implicit bias to directly address systemic racism, shifting the focus away from individual bigotry. Having a common analysis and language as our foundation allows us to communicate effectively as we craft new services, policies, and procedures using an antiracist lens.  
To date, we have trained over 3,000 people, including service recipients, business, law enforcement, social service agencies, the local school board (including staff and students), and the public health department.
Building an infrastructure to support long-term change
Racial equity training is just the beginning. We are building an "infrastructure of support" so that people can truly practice what they are learning and support long-term change. We hold a facilitated debrief session after each training workshop to help participants navigate new emotions they experience, such as excitement, anger, and sadness, and explore questions they may grapple with.
White, Black, and Latinx caucuses also meet each month to deepen their analysis on racism and race equity work by reading works or watching videos on racism and race equity. They engage in ongoing facilitated conversations about how an antiracist philosophy plays out in practice.
Here are additional ways in which the county is working to become antiracist:
We're continually assessing our progress towards becoming antiracist. Then, each agency works to change policies and practices that unintentionally perpetuate racism or racist practices. For example, over the past several years Broward County Human Services examined its requirements for the nonprofit service providers it funds to ensure we're not excluding any groups. In our current cycle of funding, we've encouraged organizations to take an antiracist approach when serving primarily BIPOC populations. That means committing to becoming antiracist by participating in training and conducting an organizational assessment. Our next funding cycle will require these steps.

Last December, the Broward County Commission approved the establishment of a race equity taskforce to hold the county accountable to its goals. The commission also has approved a criminal justice and police review board, called for in the wake of George Floyd's murder last year. The board will examine and seek to rectify disparities in the criminal justice system, from arrest rates all the way to sentencing rates.

Our business community has also stepped up in a meaningful way. The Broward County Chamber of Commerce, the Broward Alliance's Prosperity Partnership, and others have prioritized racial equity as an issue to address through improved access to resources such as jobs, education, and self-sufficiency.

"Equity liaisons" in all 250 of our public schools create plans to increase equity in each school. The school district is also training high school kids in antiracist analysis so as they mature they can bring an antiracist perspective to their places of education or work.

The Florida Department of Health in Broward County is continuing to focus on health equity through a racial equity lens, particularly within the context of COVID-19 response and mitigation strategies.

Groundswell across the nation
Broward County strongly supports antiracism efforts for several reasons. Our demographic diversity helps. When structural racism directly impacts enough people in a community, it cannot be ignored. In addition, we're known as "collaboration county." We have an extraordinary group of leaders from across sectors that comes together monthly to discuss the issues most prevalent in our community. They're committed to investing resources toward dismantling structural racism—because doing so is not free.
I am energized by knowing that communities across the nation have embarked on this work as well. Last fall, I had the privilege of speaking about this topic on a panel with representatives of three other communities that, like Broward County, have received the Robert Wood Johnson Foundation's Culture of Health Prize.
In Richmond, Virginia, once the seat of the confederacy, they're grappling with the historical wrongs that perpetuate today's inequities, from slavery to redlining. In Kansas City, Missouri, the health department building now sits on the road that historically divided the city's Black and White neighborhoods, serving as a powerful metaphor for the city's current focus on reducing inequities and addressing the underlying causes of poor health. And Klamath County, Oregon, is taking steps to be more inclusive of its Tribal and migrant populations in its health promotion efforts.
Every community can tackle systemic racism. That's the only way to ensure health equity for everyone in the United States.
Learn more about Prize-winning communities, visit www.rwjf.org/prize.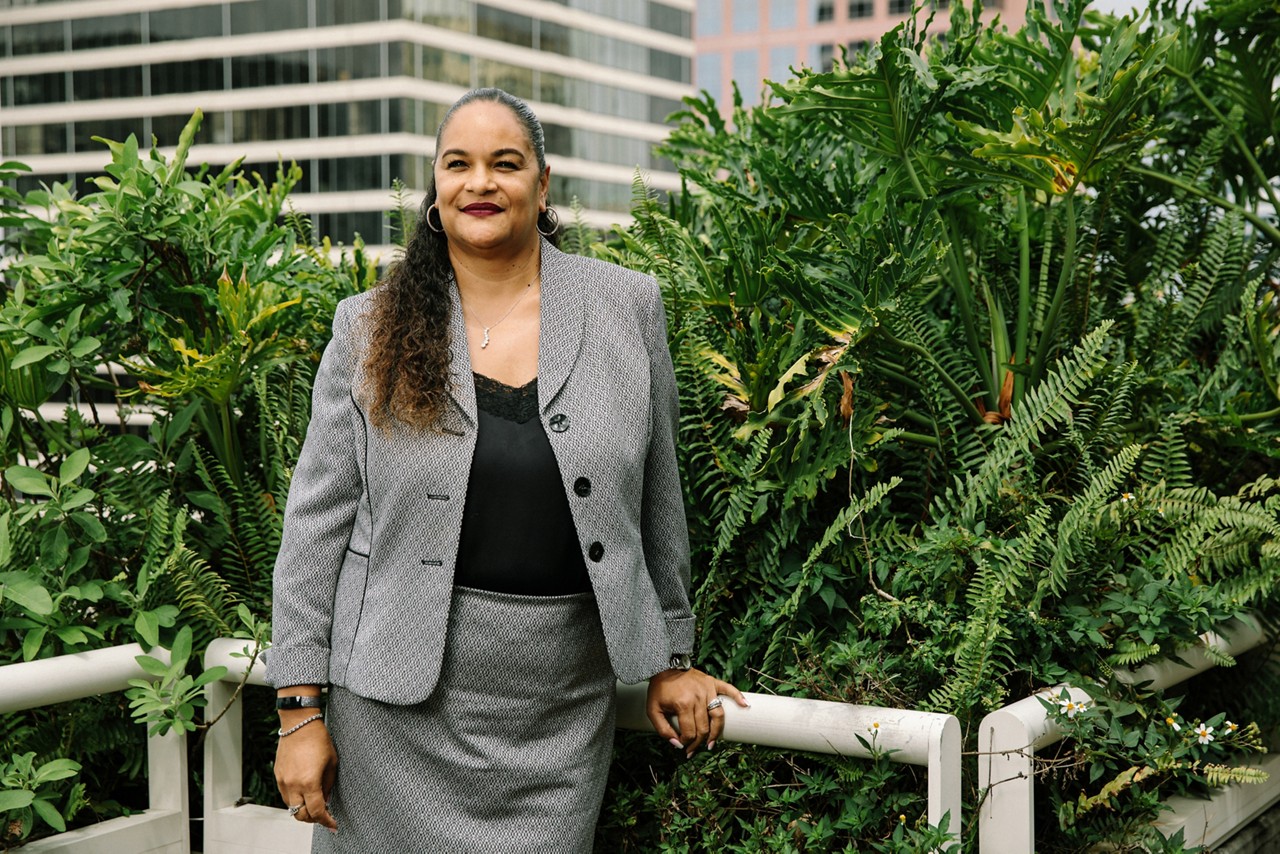 About the Author
Kimm Campbell is assistant county administrator at Broward County Government in Florida.