Connecting Systems to Build Health Equity During COVID-19
We're seeking the best ways to work together to address racial inequities. Sign up for funding alerts to receive information on the next round of research grants.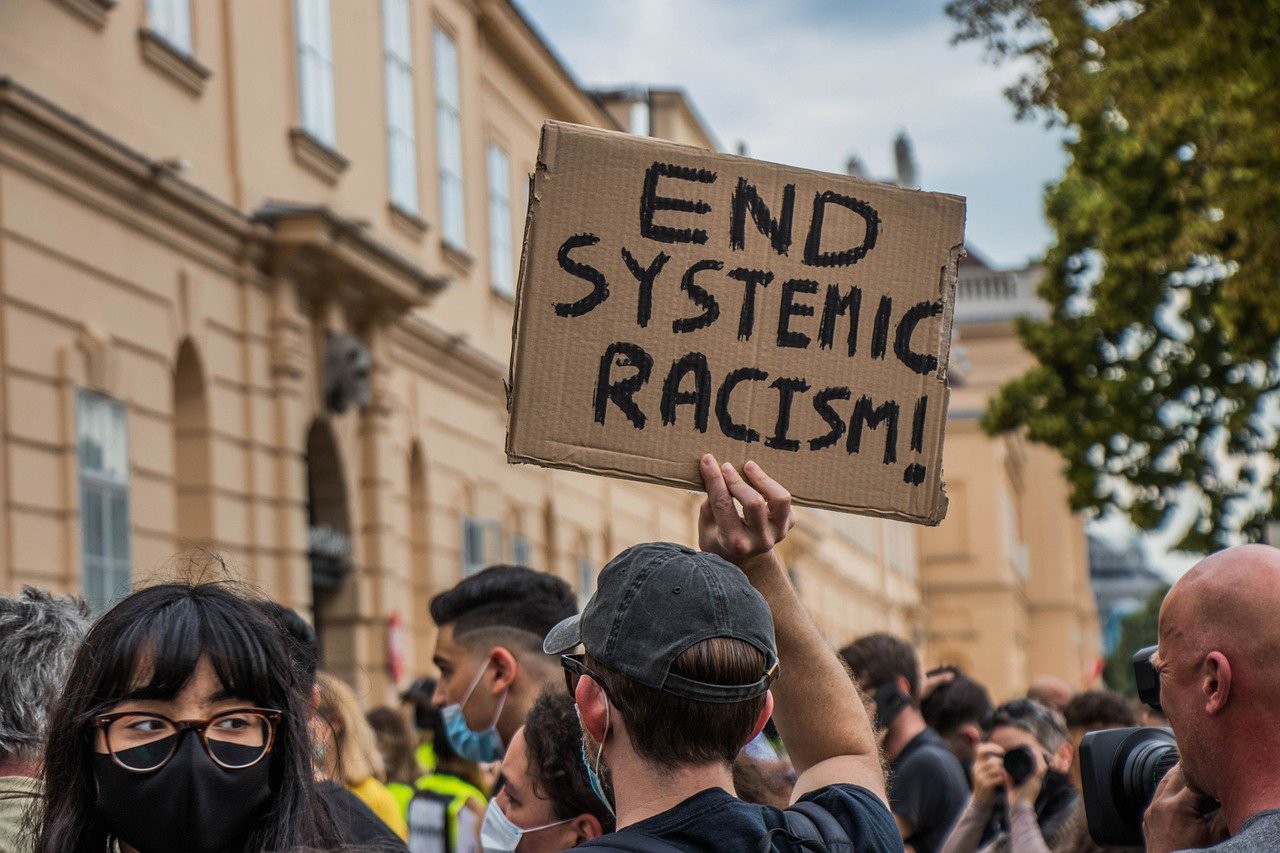 Editor's note: This piece was originally published in July 2020.
A Personal Journey
It's hard to describe water to a fish while it's swimming in it. I was that fish, growing up in a working-class, majority Black community in southwest Ohio. For instance, it hadn't occurred to me to question why my school had metal detectors and armed police officers at every entrance yet so few textbooks that students had no choice but to share. Or why we had to travel to find affordable fresh vegetables while unhealthy food nearby was as easily accessible as payday loans and other predatory financial products. Having unmet needs was normal in these waters.
I was in high school when I began wondering why there were so many of these unmet needs in my community. An invitation to a cancer research conference hosted at a neighboring public school was an eye-opening experience. The school was one of the top-ranked in the state, nestled in a wealthy neighborhood with a well-stocked grocery store and multiple banks within walking distance. 
These waters were different.
That sense of unfairness filtered into my own life from another angle. I attended a school with limited resources which meant that opportunities within the school were offered to only a few. Since my mother was a powerful advocate for my education, I had access to after-school activities and advanced placement classes while friends living on the same block did not. That bothered me too.
It was some years before I learned the language that explained the difference. Studying law gave me a framework to consider racial inequality by exposing me to structural barriers such as red lining, the school to prison pipeline, and Black exclusion from wealth building opportunities such as the GI Bill. I carried this framing into my later work advocating for health equity in public policy and health services research. My early experiences clarified for me what was already intuited. Race-based inequities aren't the result of personal choices. They reflect societal decisions that give blackness second-class status and normalize their unmet needs.
This knowledge has been empowering for me because it informs the pathway to change.
Understanding Systems
A strong evidence base confirms what many of us recognize intuitively—multiple systems influence health and must be aligned to improve lives. For example, one significant study found that when systems collaborate, there are fewer premature deaths from cardiovascular disease, diabetes, and the flu.  
Conversely, fragmented systems prevent us from treating the whole person. Urging a diabetic to eat nutritious food doesn't mean much if she lives in a food desert. Providing someone else with job training but taking away his subsidized medical care once he is employed is self-defeating. Policies that keep people who have been involved with the criminal justice system out of public housing break the link between a secure home and positive health outcomes.
There are many tools to align systems—including integrated financing streams, joint governance bodies, inter-organizational agreements, pooled data, and shared workforce models. But we need to learn more about what works best and get that into wider practice.
At Systems for Action, we are supporting projects that test novel ways to repair pervasive fragmentation, including these:
In Chicago, the Comprehensive Care, Community, and Culture Program (C4P) pairs high-need patients with a single outpatient and inpatient medical provider. It provides systematic screening for unmet social service needs, access to a community health worker, and community-based arts and culture programming.
In Atlanta, Georgia State University researchers plan to test whether improving transportation for low-income patients with diabetes improves access to care while reducing health care costs. These improvements could include vouchers for public transit and ride-share apps, so they can more readily reach medical care and sources of fresh food. The research question: does enhanced mobility improve access to care, diabetes progression, and the use and costs of services? 

In Florida and Texas, hospitals and clinics are increasing screenings for social determinants of health so systems can work together to improve health outcomes more equitably. The screenings result in more referrals to nonprofits and other community-based organizations. It's sometimes unclear the organizations' capacity to absorb these increased referrals for services. New research sheds light on how to strengthen cross-system integration and expand effective partnerships.
COVID-19 Enters the Equation
The COVID-19 pandemic has heightened our sense of urgency. There's a through-line from our ongoing work at Systems for Action across COVID-19 and the racial injustice that has sparked such an outpouring of protest. Black and Latino communities have borne the brunt of the pandemic—from the risk of infection and the severity of the illness to its economic reverberations. And the racist practices that have been so vividly documented in numerous locales have also sent a stark message about the need for system-wide change.
I'm not naïve enough to believe that if we could just align our systems, we would vanquish racial disparities but I am convinced the pressure we are seeing on communities of color foregrounds the power of better alignment. New data stemming from that same study I mentioned earlier about diabetes, heart disease, and the flu suggest that communities with strong multi-sector networks have fewer COVID-related deaths and lower infection rates. That information should certainly inspire action.
Black and Latino communities have borne the brunt of the pandemic—from the risk of infection and the severity of the illness to its economic reverberations. And the racist practices that have been so vividly documented in numerous locales have also sent a stark message about the need for system-wide change.
Some of our projects have pivoted to respond to the pandemic. The CCP project in Chicago, which is a sister program to C4P (described above), designed a communication campaign. It includes town hall meetings, videos and infographics, on how to care for oneself and help protect others during the pandemic. Researchers in Atlanta, as another example, recognize that public transportation may a pose high risk for some. They are looking at other ways to meet the needs of diabetic patients. One possible approach is improving access to broadband technology and measuring to see whether it reduces social isolation and the associated health effects.

My personal and professional journeys have led me to much the same awareness—systems need to work together to advance health equity. Let's all join forces to push that alignment forward. Find out how cross-sector collaboration can help communities improve health outcomes for their residents. 
Researchers, sign up for RWJF's funding alerts. We will notify you of our next round of funding.
About the Author
Chris Lyttle is the deputy director of Systems for Action, where he provides strategic direction on cross-system collaborations that address the social determinants of health.