Disability Inclusion: Shedding Light on an Urgent Health Equity Issue
We cannot achieve a Culture of Health until our nation is fully inclusive. Yet systemic factors prevent many people with disabilities from thriving.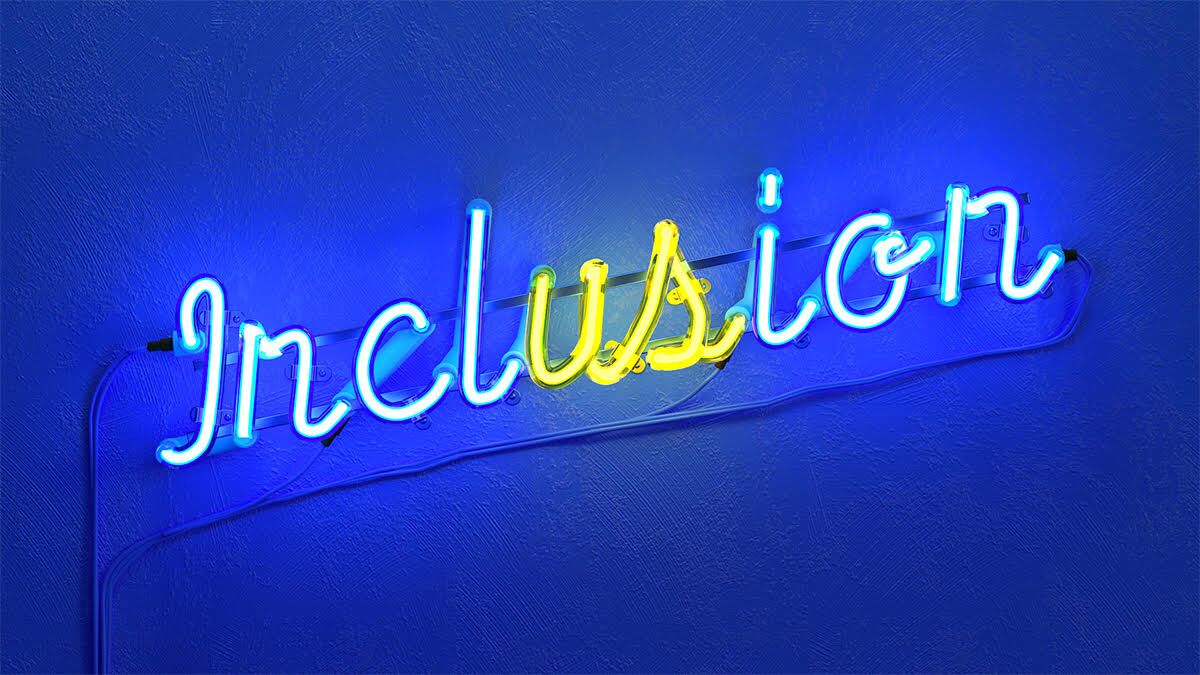 Next year will mark 30 years since the Americans with Disabilities Act (ADA) became federal law—first of its kind legislation that outlawed discrimination against people living with physical or mental disabilities. It was a culmination of decades of challenging societal barriers that limited access and full participation of people with disabilities.
And yet in spite of the ADA's passage, we still have a long way to go before society is fully inclusive of the 61 million people living in this country with some type of disability. Judy Heumann understands that while the ADA is important, in practice, "we're not done yet." She is currently a leading advocate for disability inclusion and has been an advisor to institutions like the U.S. State Department, the World Bank, and the Ford Foundation. As a child, Judy was barred from going to school because she used a wheelchair. Years later, she was denied a teaching license for the same reason. These obstacles to education and employment are just two of many barriers that stand in the way of inclusion. Judy understood the need for strong advocacy in partnership with others experiencing continuous discrimination because of their disabilities. This discrimination is also often compounded by class, race, ethnicity, religion, gender, age, or sexual orientation among other characteristics.
I had the chance to personally meet Judy at the first convening of the Presidents' Council on Disability Inclusion in Philanthropy this year. Darren Walker of the Ford Foundation and I are co-chairing this group of 13 other foundation executives to champion inclusion of people with disabilities in our own institutions and within philanthropy. We have a lot to learn from Judy and many others who have challenged systems and paved the way to making our nation more inclusive.
Here at RWJF, we know that we cannot achieve a Culture of Health until everyone, including those living with disabilities, has a fair and just opportunity to achieve their best health. Yet these opportunities are impeded by many systemic factors. In this post, we take a closer look at three examples of glaring inequities that undermine the health and well-being of people with disabilities before exploring some efforts underway to address them:

1.  Barriers in health care leave the needs of people with disabilities unmet.
As a group, people with disabilities fare far worse than their nondisabled counterparts across a broad range of health indicators and social determinants of health. For example:

Adults with disabilities are 4 times more likely to report

their health to be less than optimal compared to those without disabilities.

The Centers for Disease Control and Prevention reports that one in three people ages 18 to 44 with disabilities did not have a usual health care provider and had a health care need that went unmet in the last year due to cost.

Even visiting a health care provider often poses a variety of hurdles. Exam tables and chairs are frequently not adjustable, and scales fail to accommodate wheelchairs or require a step up. Visually impaired people may not be able to access patient portals, and care after a medical visit may be hindered by materials that are not available in plain language.
These inequities and disparities are worsened by inadequate training among health care providers in ensuring that patients with disabilities receive appropriate and effective care. Furthermore, many have reported a lack of dignity or respect shown by staff during appointments which adds to a psychological toll of being treated as "other" by the medical system. Disability awareness and competency training of the health care workforce would improve overall care and services for those with disabilities.
2.  Having a disability means you're twice as likely to live in poverty.
We know that poverty creates greater obstacles to achieving health. Having a disability means you're twice as likely to live in poverty as someone without a disability. And that poverty can be persistent—lasting over 24 months.
Reasons for this include lack of fair access to education, jobs, and housing. Before the ADA, students with disabilities were excluded from many educational institutions and opportunities. Still today, many are placed in alternative diploma programs, limiting their options for higher education and employment. In 2015, just 17 percent of people with a disability had completed a bachelor's degree, compared to 35 percent of those without a disability.
And while more education often leads to higher paying jobs, in 2018, the unemployment rate for persons with a disability was more than twice the rate for those with no disability that year, according to the U.S. Bureau of Labor Statistics.
3.  Representation matters but is lacking.
Health equity cannot be achieved without actual lived experiences informing and advancing policies, regulations, laws and initiatives that address disability rights, accessibility and inclusion. And yet people with disabilities face barriers that make voting, let alone running for office, challenging. Problems range from the misperception and misplaced stigma that they are incapable, to financial challenges, and even physical limitations. Public attitudes may be starting to change, however. At one time, President Franklin Roosevelt hid his wheelchair. Today, Texas Governor Greg Abbott highlights his.
Another challenge is the misconception that people living with disabilities are a burden, not an asset. Yet people with disabilities are doctors, attorneys, teachers, artists, and productive workers in multiple fields. Both the health care and philanthropic fields have much to learn from the disability rights community and we should be engaging them in conversations, research and equity initiatives.
Working Together to Explore and Advance Solutions
Solutions begin with ensuring that the places where we live, learn, work and play, do a better job of including people with disabilities. There are efforts throughout the nation that provide hope and inspiration:
Work is being done to make private spaces more accessible. Sarah Szanton, PhD, ANP, FAAN, whose career was boosted by an RWJF fellowship, directs the Community Aging in Place—Advancing Better Living for Elders (CAPABLE) program. CAPABLE combines handyman services with nursing and occupational therapy to find solutions that permit low-income seniors to age safely in their homes and neighborhoods. Preliminary findings show that 80 percent of program participants, many of whom live with chronic physical, cognitive, and other disabilities, experienced improved quality of life and health.
Efforts exist to end social exclusion and build accessible, healthy public spaces. Building inclusive playgrounds and parks designed for children of all abilities is on the rise. Inclusive playgrounds and parks encourage physical, social, and sensory play while creating connections among children of different abilities. For instance, in San Antonio, children with disabilities play alongside others in a water environment. The creator of the first fully accessible water park undertook the project when he couldn't find an inclusive place where his autistic daughter felt welcomed and others felt comfortable interacting with her. He brought together parents, therapists, doctors, and both people with and without disabilities to help plan facilities that accommodate a range of needs. He views Morgan's Wonderland and Inspiration Island as places of inclusion "where everyone can participate together." Visitors have come from 67 countries and every state.
Steps are being taken to train health care providers. This is a critical step in addressing the health care inequities people with disabilities face. RWJF Community Health Leader award winner Deb Jastrebski created Practice Without Pressure to ease the stress of medical visits for patients with disabilities. Jastrebski's son who has Down Syndrome feared doctors and dentists. To help, she created a model of care delivery that uses lectures, role-playing, and disability-specific information to help providers offer care in ways that eliminate the need for sedation and restraint for patients with disabilities. Healthy People 2020 also includes a health objective that calls for increasing the number of public health programs with a course on disability.
When it comes to representation we know we must do more. At RWJF, we acknowledge that philanthropy has fallen short in being fully inclusive which is unacceptable. That's why the Presidents' Council on Disability Inclusion in Philanthropy has created a fund to be used for disability inclusion over the next five years. Members of this group are at different stages of the journey toward true inclusion. But we are united in our commitment to learn together and make the changes needed to truly address systemic inequities in our communities. We believe philanthropy, in collaboration with movement leaders, can catalyze a cultural shift that goes beyond compliance and access, aiming squarely at true equity. And imagine the possibilities if our nation was fully accessible so that everyone has a chance to reach their greatest potential.
As a first step, we are listening because we have a lot to learn. We invite your ideas on what else philanthropy should be doing to improve access and inclusion for people with disabilities.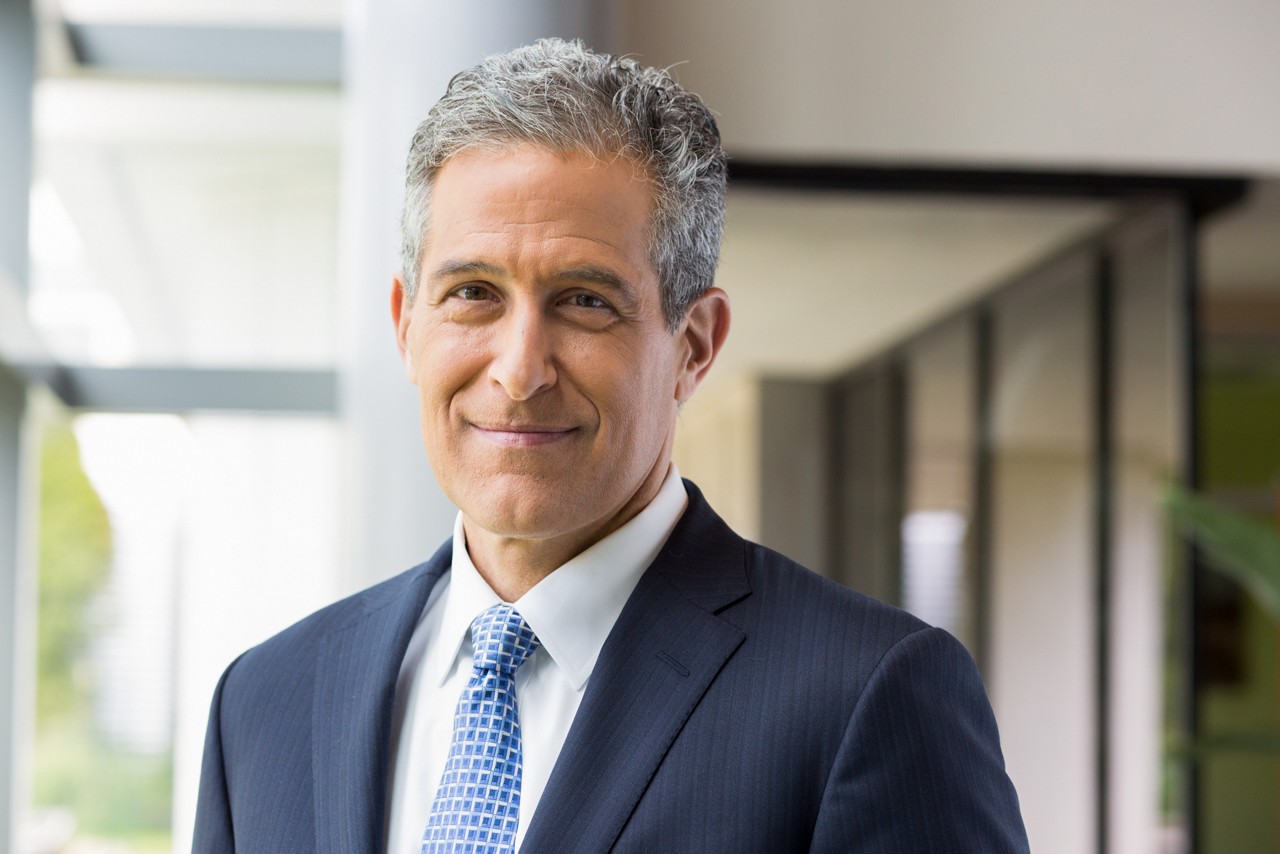 About the Author
Richard Besser, MD, is president and CEO of the Robert Wood Johnson Foundation, a position he assumed in April 2017. Besser is the former acting director for the Centers for Disease Control and Prevention, and ABC News'  former chief health and medical editor.