Teaming up with Harvard to Bring Health to Business
Beginning May 29, a free online course open to all, will feature leading faculty from Harvard's business, medical and public health schools. The course, "Improving Your Business Through a Culture of Health," aims to help business leaders understand how to prioritize health.
At RWJF, we know that business plays a key role in shaping American culture and scaling innovative ideas. Part of my job is to help business leaders understand the value of, and state the case for, improving health—not just for employees, but also the health of customers and the people who live in the community more broadly.
We recognize that businesses must deliver on ROI. They need to be focused on how they are doing with respect to returns, profits, customer relevancy, market share—that's their job. So investing in health can be a hard sell to CEOs, shareholders, investors or boards of directors—but it's well worth it. Here's why:
Investing in health may not naturally fit into what business leaders see as their role. But, in fact, every company in every sector influences health—through the benefits they provide for their employees; through how their supply chain practices affect the environment; though the kinds products they sell or market to consumers; and through their relationships and footprint in the communities. Every company can do something, but getting started can be daunting, even for the savviest entrepreneur, CEO, human resource officer, environmental sustainability officer, or corporate leader.
That's why we've teamed up with experts at the Harvard T.H. Chan School of Public Health and Harvard Business School where they are working to bridge the knowledge gap between business and health. As part of this initiative, Harvard has developed a "massive open online course" (MOOC) to help business leaders better understand how to prioritize health and well-being, make the case for why it's important, see what it looks like in practice, and understand how to measure progress.
The free course, which begins May 29, features 15 leading faculty members from across Harvard's business, public health, law, and medical schools. The curriculum will include strategies, tactics, and tools.
Here are 3 things we hope "graduates" take away—many of which are the culmination of learning from our own work with businesses over the past several years:
1.       Businesses see market opportunities in improving health—good health is good for business. Businesses of all sizes can intentionally make health a strategic advantage to improve health, while creating competitive advantage. Case in point: when CVS stopped selling tobacco products in 2014 and rebranded itself as CVS Health, overall revenues improved despite the fact that revenues from tobacco sales were estimated at $2 billion a year. Research 3 years later showed that CVS' decision to stop selling tobacco also contributed to a drop in tobacco sales elsewhere. And customers who previously bought cigarettes only at CVS were 38 percent more likely to stop smoking all together.  
2.       Investors recognize the value of improving health in creating competitive advantage. In 2014, the Vitality Institute reported that financial institutions, including Bank of America Merrill Lynch and UBS, were spotlighting businesses committed to enabling consumers to make healthier choices. Danone, Dean Foods, and Whole Foods Market were singled out by Bank of America Merrill Lynch as leaders for fighting obesity in the food sector. Earlier this year, the biggest asset manager in the world sent a letter to its companies insisting that "companies, both public and private serve a social purpose." The letter from Larry Fink, Chairman and CEO of Blackrock, recognized that consumers now expect companies to take a leading role in social change. It argues that companies and asset managers focus too often on short-term profits over long-term value creation which harms both shareholders and society at large.
3.       Business leaders who value health aren't just an aspirational idea. There is a growing number of examples from local mom and pop shops and chambers of commerce to Campbell Soup Company and Target. The course will include guest lecturers and case studies CVS, Pitney Bowes, Pepsi, the GE Foundation and others.
No individual, organization, initiative, or sector can change the trajectory of America's health alone.  Businesses have an important role to play and can help build a culture where every person, no matter where they live, what they look like or how much money they make, has the opportunity to live as healthy a life as possible.
We're excited to share this free, open-to-all course—spread the word to leaders in business and in health because we believe that it's going to take collaboration, co-creation and collective action from all sectors to build a Culture of Health in America.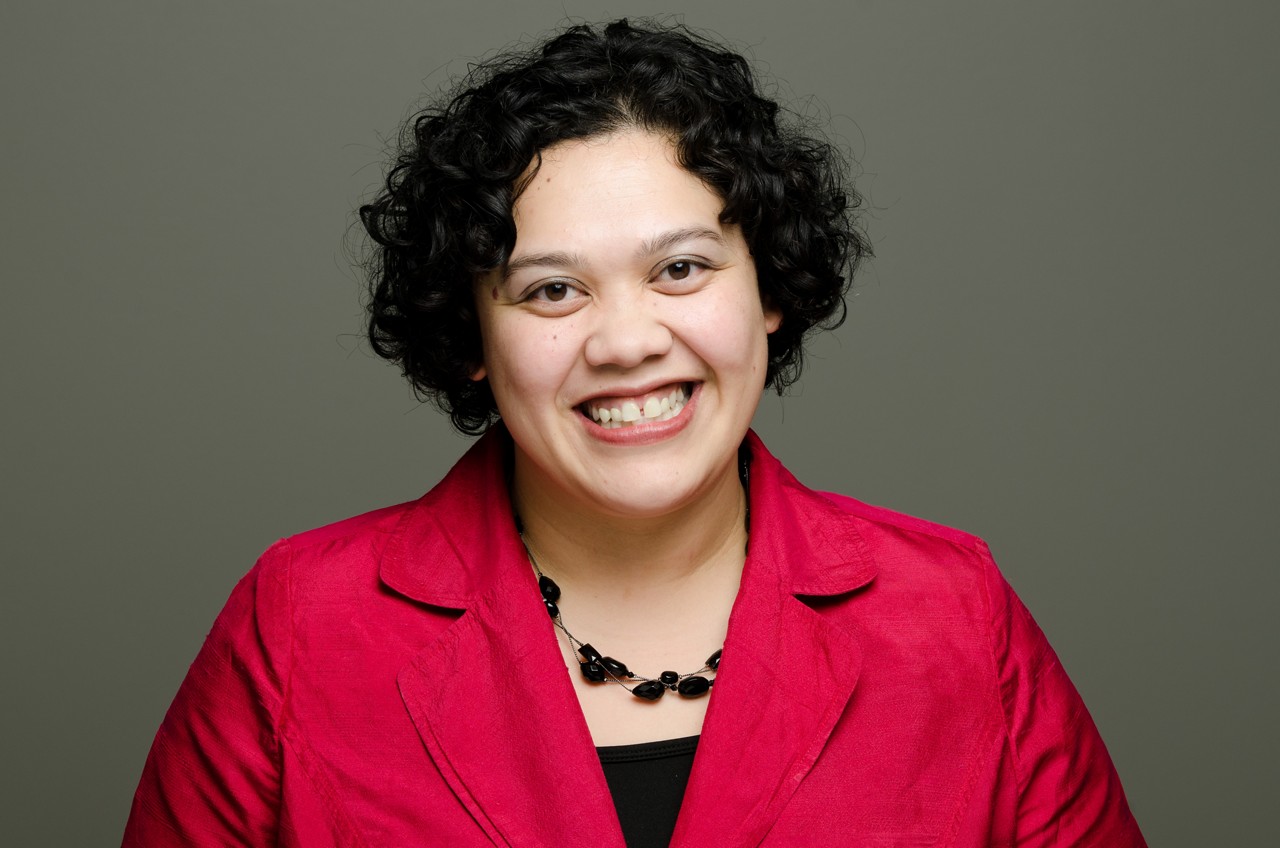 About the Author
Marjorie Paloma, senior director, leads the Foundation's efforts cultivating strategic relationships and partnerships to advance a Culture of Health. Paloma believes that the Foundation is uniquely positioned to leverage research, investments, leadership, relationships, and networks to create timely and enduring social change.