Dining Out Smarter With New Menu Labeling Rules
New menu labeling information will help families make healthier choices and may save billions of dollars in health care costs over the next 20 years.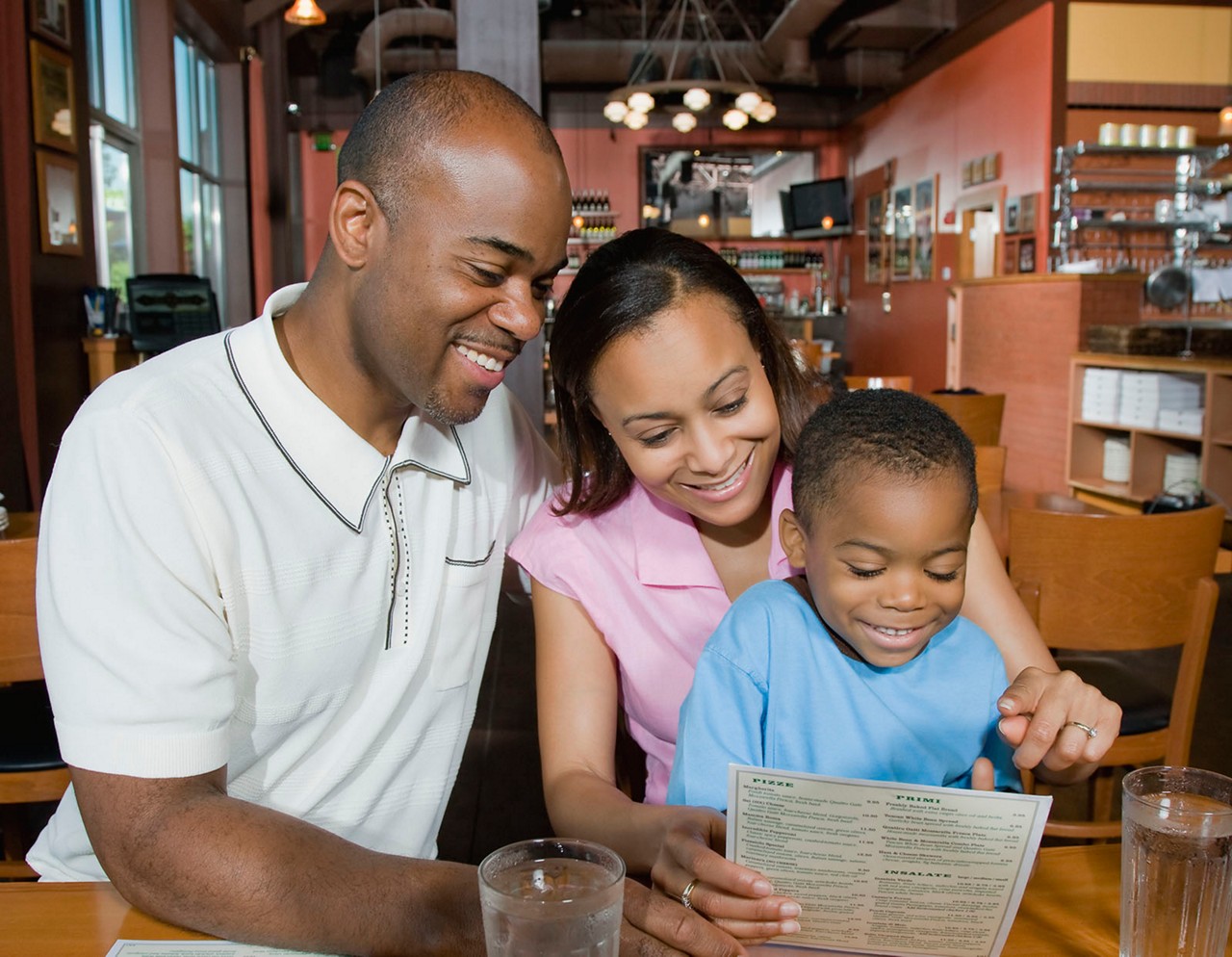 Do you remember the spring of 2011? The iPhone 4 was all the rage. Plenty of people were still figuring out what a Tweet was. We were learning from Beyoncé that girls run the world.  
Spring of 2011 was also when the Food and Drug Administration (FDA) first proposed national menu labeling rules. These rules would require that chain restaurants and other food retailers provide calorie counts and other nutrition information to their customers.
Today, seven years later, those rules finally take effect. This important milestone will make it significantly easier for parents and families to make healthier choices when eating out. The potential benefits to our nation's health and economic well-being are substantial.
How did we get here? Why is this a big deal? And what's the connection to Robert Wood Johnson Foundation's (RWJF) Culture of Health vision?
How'd we get here?
By traveling a long road.
Quick trivia question: what law is responsible for menu labeling? Believe it or not, it's the Affordable Care Act (ACA).
The ACA, of course, is best known for expanding health care coverage for millions. Those provisions of the law mean a great deal to me personally. At the time of its passage, I was working for Unidos-US, then known as the National Council of La Raza. My colleagues and I worked hard to ensure that it reflected the health care needs of Latino and immigrant populations. But the ACA also reflects another priority: the importance of prevention, which can lower health care costs by keeping us from getting sick in the first place.
That's where the menu labeling rules come in. Over the years, these rules have been tweaked and refined as the FDA sought additional public comment and offered more extensive guidance. Let's unpack where it finally landed.
The ACA requires chain restaurants and "similar food retail establishments" and vending machines with at least 20 locations nationwide to post calorie information on their menus and menu boards and provide additional nutrition information (i.e., total fat, sodium) to customers upon request. These rules will apply to a wide variety of locations, such as supermarkets, convenience stores, delis ... even movie theaters and stadiums.
According to the FDA, new menu labeling rules will cover approximately 300,000 food retail establishments nationwide: that's an average of 6,000 locations per state.
The calorie information must be presented in a consistent format across all menus and for the entire menu item—for example, a menu offering a combination meal of sandwich, salad, and fruit will include the full range of calories for these items. This will ensure consistency and avoid confusion.

Finally, these rules are now the standard for chain retailers across the country. Retailers with fewer than 20 locations are not required to abide by these rules, though they may do so voluntarily.
Why is this a big deal?
Three reasons:
Scope. The FDA's regulatory impact analysis estimates that these rules will cover approximately 300,000 food retail establishments nationwide; that's an average of 6,000 locations per state. Add in the fact that more than 60 percent of Americans report eating out at a restaurant at least once a week, while consuming about one-third of daily calories on food prepared away from home. Then consider that most people tend to significantly underestimate the number of calories in their meals, some by upwards of 500 or more calories. When you put it all together, it's clear that these rules have the potential to make dining out a much healthier proposition.
Savings. FDA's analysis predicts that these rules will result in a total net savings of $8 billion to the healthcare system over the next 20 years. In addition, a Harvard study found that menu labeling in restaurants alone could prevent up to 41,000 cases of childhood obesity and save over $4.6 billion in health care costs over ten years.
Impact. Menu labeling isn't going to cure everything, but based on what we've learned from places that have already tried this approach, there is good reason for optimism. RWJF's Healthy Eating Research program examined the impact of Seattle/King County's menu labeling policy on calories purchased from a select group of chain restaurants. The results: adults and teens who used the information purchased up to 143 fewer calories compared to customers who did not, and a follow-up study found that the percentage of adults who saw and used calorie information had tripled two years after implementation. Research compiled in What Works for Health, part of our County Health Rankings and Roadmaps program, shows the benefits of restaurant menu labeling include increased awareness of and a reduction in calories purchased, as well as reduced caloric intake and reduced portion sizes.
What's the connection to RWJF's Culture of Health vision?
The choices we make are based on the choices we have, and we need to be clear about exactly what those choices are.
Over the last decade, the overall rise in rates of childhood obesity has slowed and some states, cities, and counties have reported declines. Yet the latest national data show that 18.5 percent of children were obese in 2015-16, the highest rate recorded by the National Health and Nutrition Examination Survey. Racial and ethnic inequities persist, with significantly higher rates among Latino and black children compared to their white and Asian peers.  
These numbers are stark reminders that ensuring all children grow up at a healthy weight must continue to be a top priority.
A core component of RWJF's work is ensuring that all children can be at their healthiest, so they can reach their full potential. Two principles guide that work. First, all children need the right environment that enables them to grow up healthy. And second, all families must have the opportunity to provide those environments for those children. Eating healthy is a big part of that vision, but we need help to make the right choices for ourselves and our families.   
As someone who pays close attention to what I eat, especially when eating out, I pride myself on having a good grasp of what menu items are most nutritious. And yet there have been plenty of times when I've realized that I could have made healthier choices if only I'd had more and better information at my disposal.
Menu labeling is built on a simple premise—providing families with nutrition information to help them make smart decisions—but the effects can extend well beyond simply seeing and comparing numbers. If we're better equipped to make healthy decisions, it's easier to instill healthy habits in our kids, especially from an early age—which will make it easier for them to get proper nutrition and help them avoid obesity or related diseases like type 2 diabetes. And if food retailers see that we are making healthier purchases, they'll have incentive to elevate the products that match those healthier preferences, because it will be good for their bottom lines.
Over the past seven years, we've come a long way in our understanding of how menu labeling can impact families for the better. So, the next time you're checking out the menu at a chain restaurant or a grocery store or a ball game, take a look at the calorie numbers. That additional information, and those extra few seconds, can go a long way toward better health.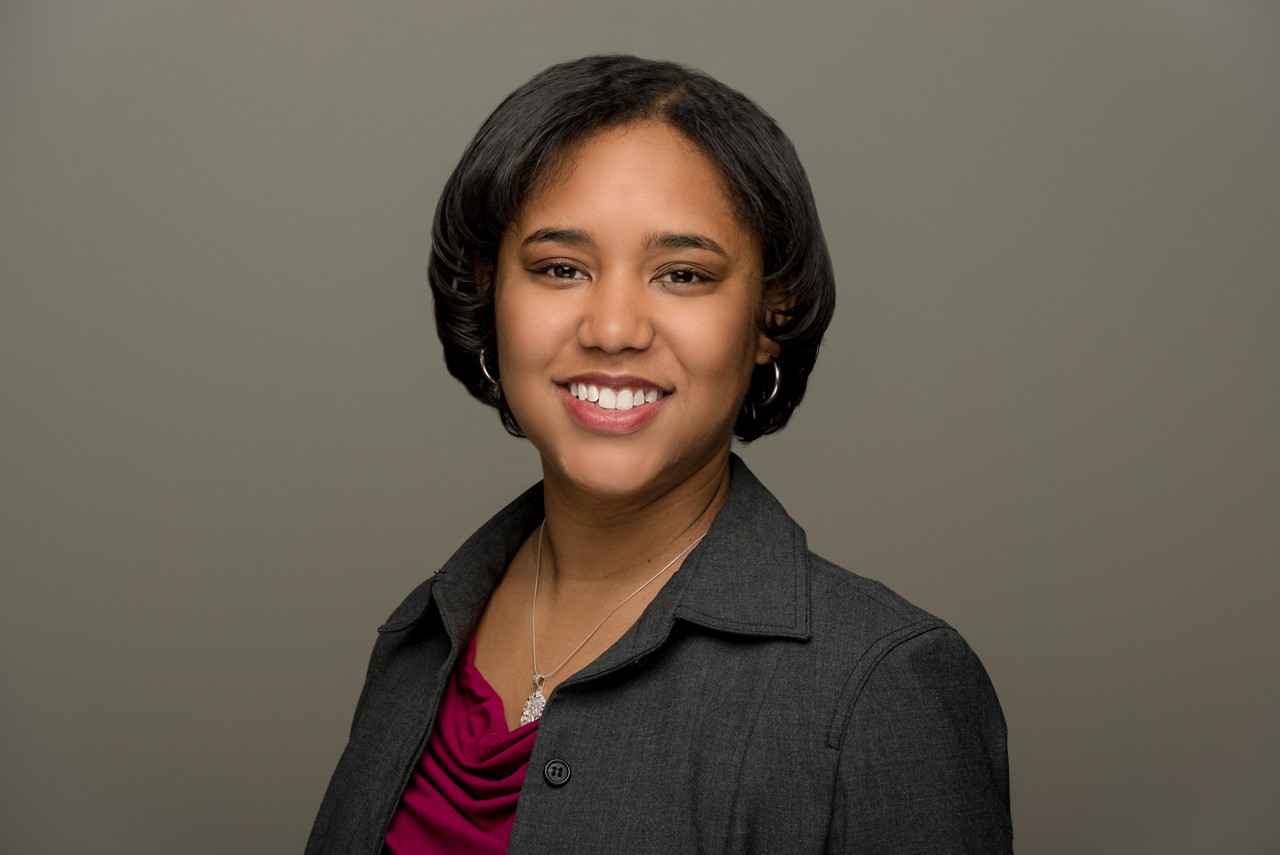 About the Author
Jennifer Ng'andu is the managing director–Program, focusing on eliminating some of the most potent threats to a Culture of Health for children, their families, and communities. She helps carry out grantmaking activities to advance social and environmental changes that help individuals and communities engage in healthy practices and stave off obesity.