System and Services Research for Better Health
How can we identify the system-level strategies needed to improve the delivery of medical, public health, and social services? With $2 million in funding, we're calling on research teams to find out.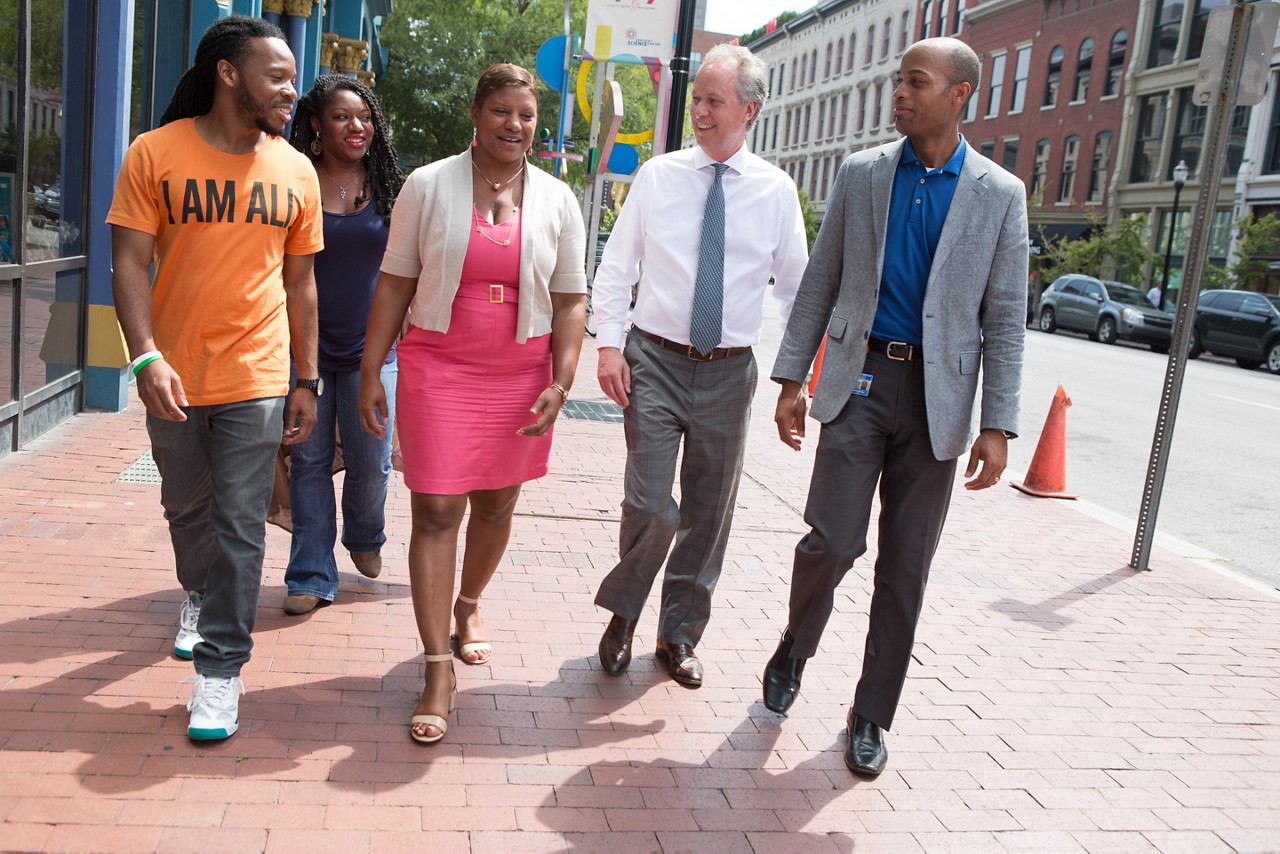 What does it look like when systems work better together?
At Arizona State University, a research team is exploring this very question. By integrating data sources from Arizona's medical, mental health, and criminal justice systems, they're looking for ways to effectively coordinate health and support services for those confronting mental health or substance abuse challenges. The study uses systems modeling and network analysis methods to see how individuals and dollars move between and within these systems. These insights will help us better understand how changes in financing and service delivery can improve health outcomes.
Over at Drexel University, a team is studying how aligning Medicaid coverage for behavioral services with the Temporary Assistance for Needy Families program (TANF) can reduce children's developmental risks, improve future employment and income, and reduce the return of beneficiaries to the TANF program.
These are just two examples of research funded by Systems for Action (S4A), one of Robert Wood Johnson Foundation's (RWJF's) signature research programs. S4A seeks research that explores innovative ways to improve alignment between the delivery and financing systems that affect health—such as education, income and employment assistance, transportation, community development, medical and public health—to build a Culture of Health.
There are two types of research projects that will be funded through this program:
Exploratory/Developmental Project Awards.These awards will go to early-phase, proof of concept studies that develop and refine the design of a novel mechanism for system alignment and establish the feasibility of the approach.
Individual Research Project Awards. Studies funded under this award will evaluate the impact of system alignment mechanisms on health or economic outcomes of interest.  

Why is this research so important?
We need more evidence, from rigorous research studies, to help us understand the most effective ways for the various systems that impact health outcomes to work together. Trying to untangle the different delivery systems, funding vehicles, information systems, governance and decision-making structures, implementation rules and strategies, and professional practices can be challenging for researchers and practitioners. And navigating this complexity can seem like an impossible task for individuals and communities who rely on these systems. The most vulnerable—those who most need assistance from medical care, public health, and social supports—suffer the most by lack of coordination among these systems.
Who is eligible for this funding opportunity?
Systems for Action is looking for research teams from nonprofit and/or research institutions that can uncover brand-new ways to better align the systems that impact health. We're specifically looking for studies that focus on system alignment that engages all three of the broad sectors referenced in the S4A research agenda, including medical care, public health, and social and community services and supports.
The S4A research agenda is broad, and encompasses many sectors and topics. We are looking for research that focuses on novel mechanisms for systems alignment and coordination. Some of the priority focus areas for 2017 include:
Ways to use community engagement as a mechanism for system alignment, like evaluating the effectiveness of community stakeholders serving on boards to establish priorities and allocate resources for health improvement.
How to engage the private sector, such as employers, insurers, and financial institutions. An example of this could be evaluating the return on investment for health insurers that implement systems to address unmet social needs among enrollees.

System alignment in rural or low-resource communities, such as exploring the extent to which innovate mechanisms developed in urban areas are adaptable and replicable for smaller rural areas.
System alignment mechanisms that operate at the community or population level, rather than primarily at individual levels. For example, evaluating a mechanism that uses federal Community Services Block Grant funds to engage multiple sectors to implement a shared platform to identify and address unmet needs such as food insecurity.

Tips for Putting Together a Strong Proposal
Assemble a team with multidisciplinary expertise.
Include stakeholders who have expertise in delivery and financing systems in medical care, public health, and social and community services and supports. S4A research teams have drawn from a variety of sectors, including criminal justice, arts and culture, and transportation.
Be innovative.
We are interested in system alignment mechanisms that are fresh, previously untested, or represent promising adaptations to new settings and systems.
Propose research in an area that hasn't already been funded by S4A.
In addition to reading about the projects funded by S4A, you may also want to review the research funded by the other signature research programs to ensure you're not proposing research that duplicates other efforts already underway: Policies for Action (which supports research on policies that can help build a Culture of Health) and Evidence for Action (which funds innovative studies to address the gaps in knowledge needed to build a Culture of Health).
We know there are research teams out there who are up for this challenge!
About the Author
Carolyn Miller views her work with RWJF as "an incredible opportunity to be part of guiding and supporting the research efforts of the Foundation as it helps to move our nation toward a Culture of Health."
About the Author
Oktawia Wojcik's work focuses on driving demand for healthy places and practices and building a Culture of Health through research that informs grantmaking and broader health-related policy and practice.