Innovations from Abroad Are Keeping Seniors Socially Connected
From a dementia village to the next AirBnB for seniors, global entrepreneurs are searching for ways to improve the lives of a rapidly aging population. Their lessons can inform efforts right here in the United States where the elderly population is expected to more than double by 2060.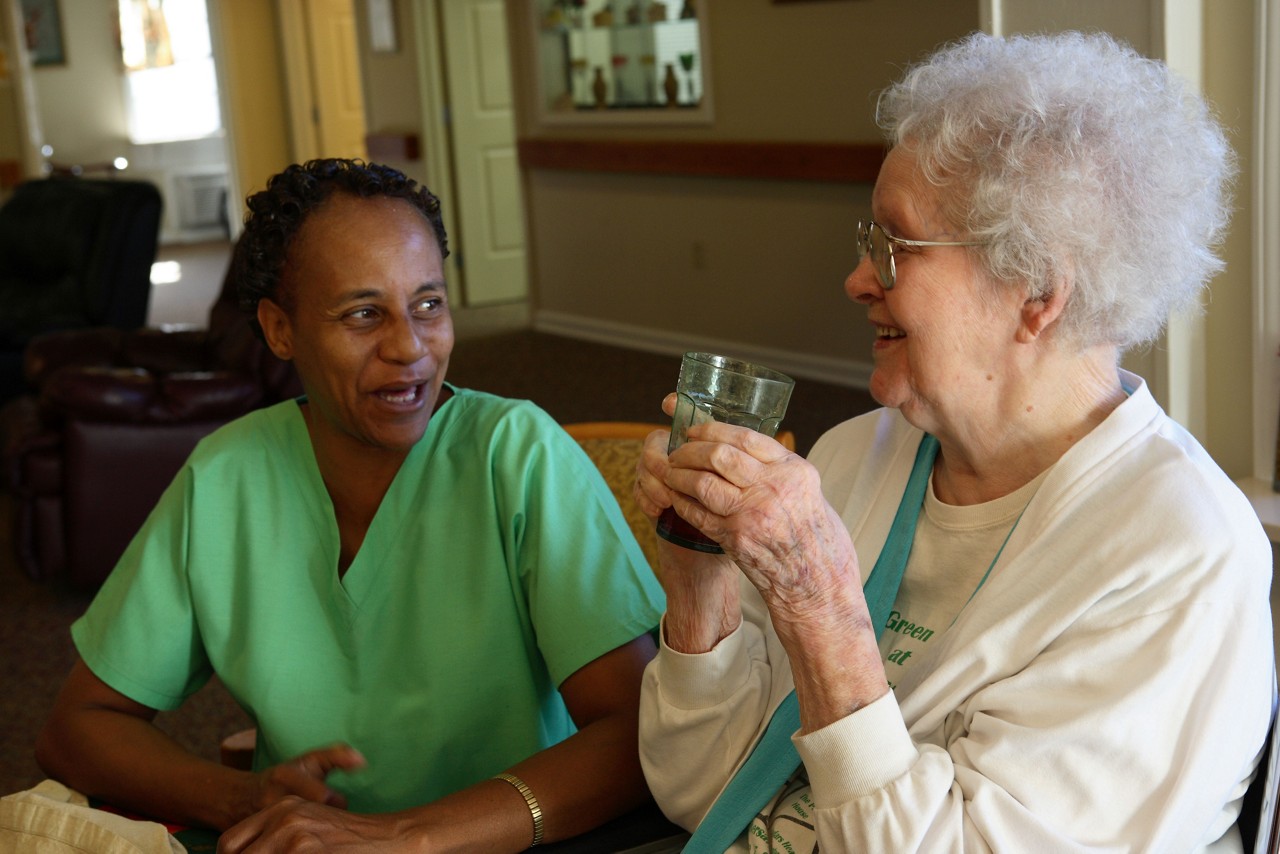 Through the plate glass window of the café where I sipped my coffee, I watched an older gentleman bend to pick something off the ground. He did this repeatedly: down and up, down and up. I learned that he did this every day for hours, picking up fallen leaves.

The man had dementia and lived in Hogewey, a community outside Amsterdam where older people with advanced dementia lead largely autonomous lives in familiar, welcoming surroundings. This particular gentleman liked to pick up leaves—and why not? It did him no harm; in fact, it gave him a little exercise, and he probably found the activity relaxing.

Hogewey is unique—a gated, village-like community where those with dementia live in small-group homes that look and feel like real homes, with people of similar backgrounds and experiences. Caregiving and other staff support them in everyday activities and blend into the environment, serving as grocery store clerks, hairdressers, bartenders, and neighbors.
It's humanistic, not medicalized. To me, Hogewey embodies a Culture of Health, enabling people to live healthy, happy, and meaningful lives within a supportive community, for as long as they can.It's what growing old should be.

Why are Innovations in Aging so Critical?

Hogewey is one of several innovations at the intersection of aging and health featured in a new report, A Snapshot of Global Innovation in Aging and Senior Care, produced by Aging2.0, with support from from the Robert Wood Johnson Foundation. Aging2.0 connects, educates, and convenes innovators from around the world who are working to improve the lives of older adults. Many of them are exploring ways to help alleviate loneliness and foster social connections among older people.
Around the world, the aging population is growing. Here in the United States, people 65 and older numbered 46.2 million in 2014, about 14.5 percent of the population. By 2060, the U.S. elderly population is expected to more than double, to about 98 million.

That's why it's critical to find solutions that create social connections and better health for older adults.
Look Abroad for Inspiration.

Fortunately, as the Aging2.0 report demonstrates, a lot is happening around the world in this space—and we can learn from these innovations. 

Here are three promising trends that Aging2.0 has identified:
Innovators increasingly are recognizing the key role the social determinants of health—including self-sufficiency, transportation, and access to healthy foods—play in keeping older people healthy.
Many have noted the harmful effects of social isolation on older people, and are searching for ways to keep older adults connected to their families, friends, and communities. Research has linked loneliness in older people with depression, stress, cognitive decline, reduced mobility, difficulty performing daily activities, and death. The United Kingdom recognizes these harmful effects. There, the Campaign to End Loneliness, a network of national, regional, and local organizations have identified social isolation among older adults as a public health priority and are working to ensure action at the national and local levels. And in Ireland, social entrepreneur Peter Managan started the Freebird Club, a web-supported, peer-to-peer social and homestay network akin to an Airbnb for people over 50. It encourages older adults to both travel and share each other's company.
Tech-enabled "person-centric" solutions bring services to older adults—rather than the other way around. 
Connecting older adults to technology is not the goal. The goal is to connect older adults with the people and services they need to live richer, more independent lives. Technology is just a platform. For example, Belgium-born Cubigo is an interactive platform that helps older adults living either at home or in assisted living make video phone calls, order meals or transportation, watch a movie, share photos—and much more—all in one place. The idea is to make it easier for older people to live independent, socially connected lives. Brookdale, a major operator of senior living communities, is implementing Cubigo at one of its facilities. GrandPad, another tech solution, is a tablet specially designed to keep older adults connected with families, friends, and service providers.
New solutions are bridging generations.
Young people are helping to fuel the movement for innovation in this space. Teeniors, for example, connects teenagers and young adults in New Mexico with older adults who need affordable, one-on-one tech support at home. Some young people devise innovations to address the needs of older adults in their lives. GoGoGranparent, an on-demand transportation service for older adults who don't have smart phones, was launched by a young man who wanted to ensure that his newly blind grandmother could continue getting around and maintain an active social life. And GrandPad's father-and-son founders, Scott and Isaac Lien, also wanted to create something fun for Grandma Lien, their first user. "I had no idea of the positive impact it would have on her life," said grandson Isaac. "Now we're doing it for thousands of people."
Think About the Future.

It's important to remember that older adults are us in the future. They need the same things everyone needs: normalcy, security, and social interaction. As we work to build a Culture of Health in the U.S., we have much to learn from innovative efforts, both here and abroad, that are ensuring healthy and meaningful lives across the lifespan.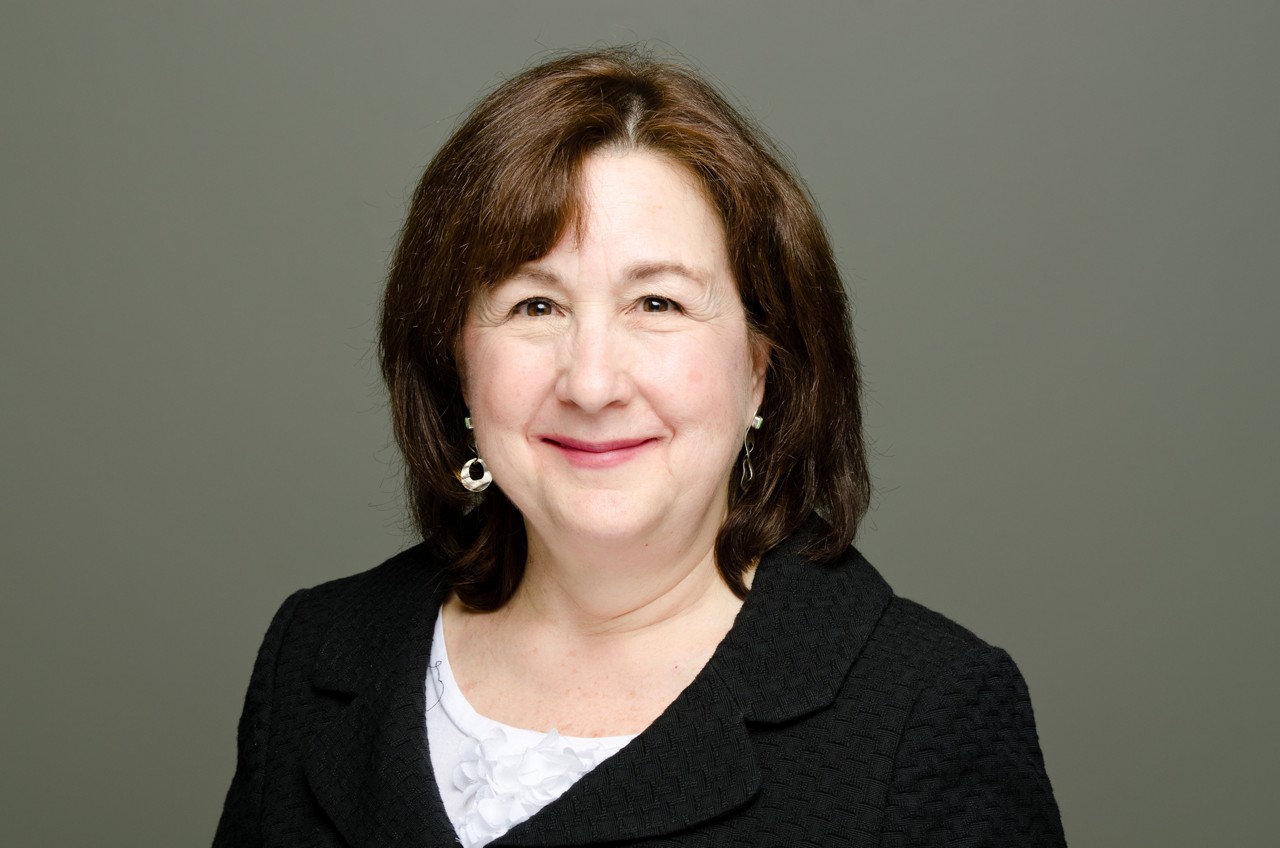 About the Author
Susan Mende, a distinguished public health professional with more than 25 years of experience working with underserved populations in the United States, Asia and Australia, joined the Foundation in 2008. Read her full bio.