Why School Nurses Are the Ticket to Healthier Communities
A visit to Mt. Pleasant High School in Wilmington, Delaware, highlights the critical role that school nurses play in fostering healthier kids and communities.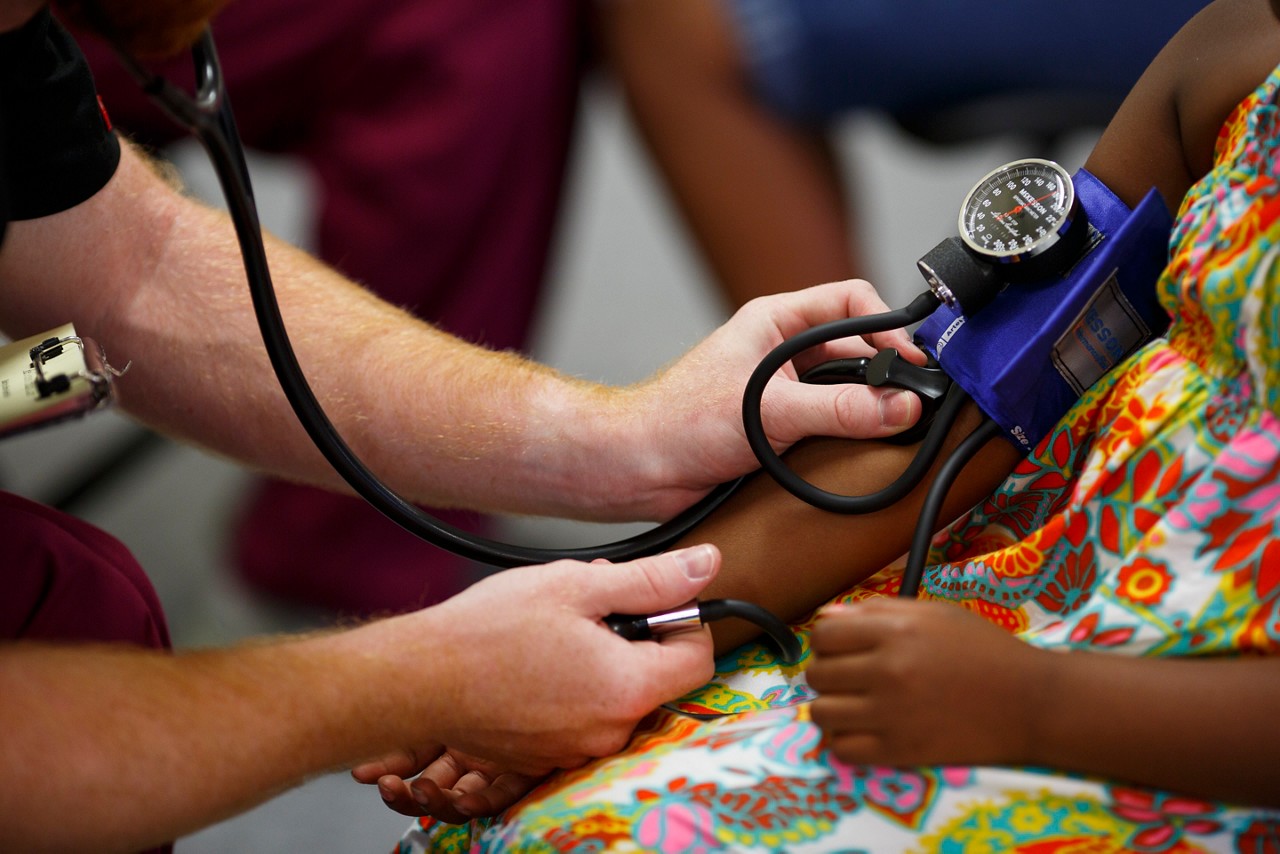 Robin Wallin, DNP, RN, first became concerned about the unmet dental needs of children attending the Alexandria City Public Schools in 2000 when one of the school nurses she supervised participated in a multidisciplinary evaluation for a kindergarten boy named José who could not sit still in class.
Upon examining his mouth, the nurse discovered gaping black holes where teeth should have been. She helped find an oral surgeon willing to treat José—who came from a low-income family without health insurance—free of charge. As it turned out, once José's teeth were treated he no longer struggled with sitting still in class.
This experience led Wallin—who was then the Health Services Coordinator for the Alexandria City Public Schools in Alexandria, Virginia, and now serves as the director of health services at Parkway Schools in the Greater St. Louis area—to wonder if other kids like José struggled with school due to underlying oral health problems.
To answer this question, she successfully secured a grant to train her school nurses to provide oral health assessments. They discovered a tremendous need: nearly 29 percent of students.
Wallin and her school nurses advocated for better dental care in Alexandria. In 2013, the school district applied for a second grant to build a Mobile Health Unit to serve students at the neediest elementary schools. The district collaborated with a local qualified health center to create a Wellness on Wheels, or WOW Bus. The bus began service in March 2014 and provides routine school-based dental services for kids who don't have a dentist.
What a Visit to a Wilmington High School Taught Me
I was deeply inspired by Wallin's story when she shared it during a National Association of School Nurses webinar in February in which I also spoke. Her story spurred me to want to watch school nurses in action. So I met with my colleagues Beth Mattey, MSN, RN, NCSN, and Donna Mazyck, MS, RN, NCSN, who are the president and executive director of the National Association of School Nurses, respectively. We visited Mt. Pleasant High School, a large school with a school nurse and a school-based health center in Wilmington, Delaware.
What I saw amazed me. Melissa Kunz, the school nurse at Mt. Pleasant, displayed equal parts competency and compassion in addressing the students' many needs, from the complicated to the routine. A girl came in saying she needed to lie down. Kunz proactively took her aside and asked her a series of questions to determine whether referrals to counseling were needed.
We also watched Kunz conduct a checkup for a student recovering from a concussion and check blood glucose to manage a student's Type 1 diabetes.
Kunz not only knew what the students needed, but understood that their family situations and where they lived affected their health. Watching Kunz in action, I realized that the competencies for school nursing are similar to those needed in intensive care units and emergency rooms, but are just being executed in a much different environment. Intensive care unit and emergency room nurses (and, for that matter, all nurses) need to be alert to the slightest symptoms that could indicate a serious change in a patient's condition, and school nurses similarly need a vigilant and experienced ear to understand what kids aren't saying, including the internal hurts, bullying, depression, anxiety over relationships and tests, family stress and trauma, and hunger. School nurses need to be ready at a moment's notice for whatever may walk through the door and make accurate assessments for conditions that may not be readily apparent.
They are also on the frontlines of disease surveillance. It was a school nurse, after all, who alerted the local health department and Centers for Disease Control and Prevention (CDC) after a line of feverish students formed in her office in April 2009. The CDC's epidemiologists soon detected the presence of the H1N1 virus among the student population and triggered a national response to the influenza epidemic reaching U.S. soil.
The big difference between intensive care unit and emergency room nurses and school nurses is that school nurses find the time in their busy days to promote prevention and wellness. Kunz, for example, is involved in Kick Butts Generation, which promotes anti-smoking education activities. 
Why School Nurses Are Uniquely Positioned As Leaders
My visit to Mt. Pleasant High School reinforced how deeply embedded school nurses are in the fabric of schools and their communities and how they are a crucial partner in efforts to help people live the healthiest lives possible.
Yet not all school districts have a school nurse: the CDC reports the presence of a part-time or full-time school nurse in 85 percent of elementary schools and 78 percent of middle schools and high schools.  Students and communities miss out when their schools do not have a nurse.
Because school nurses are integrated in their schools and communities, they can address unmet health needs so that kids can focus on learning. School nurses promote healthy behaviors; they improve the health status of children and teenagers; they collaborate with community agencies to meet physical and mental health needs of children and families; and they advocate for policy changes to improve health. In short, they are vital leaders.
Please share below your reflections of how school nurses are building a Culture of Health in our schools and communities.
About the Author
Susan B. Hassmiller, PhD, RN, FAAN, is the former senior adviser for nursing for the Robert Wood Johnson Foundation.