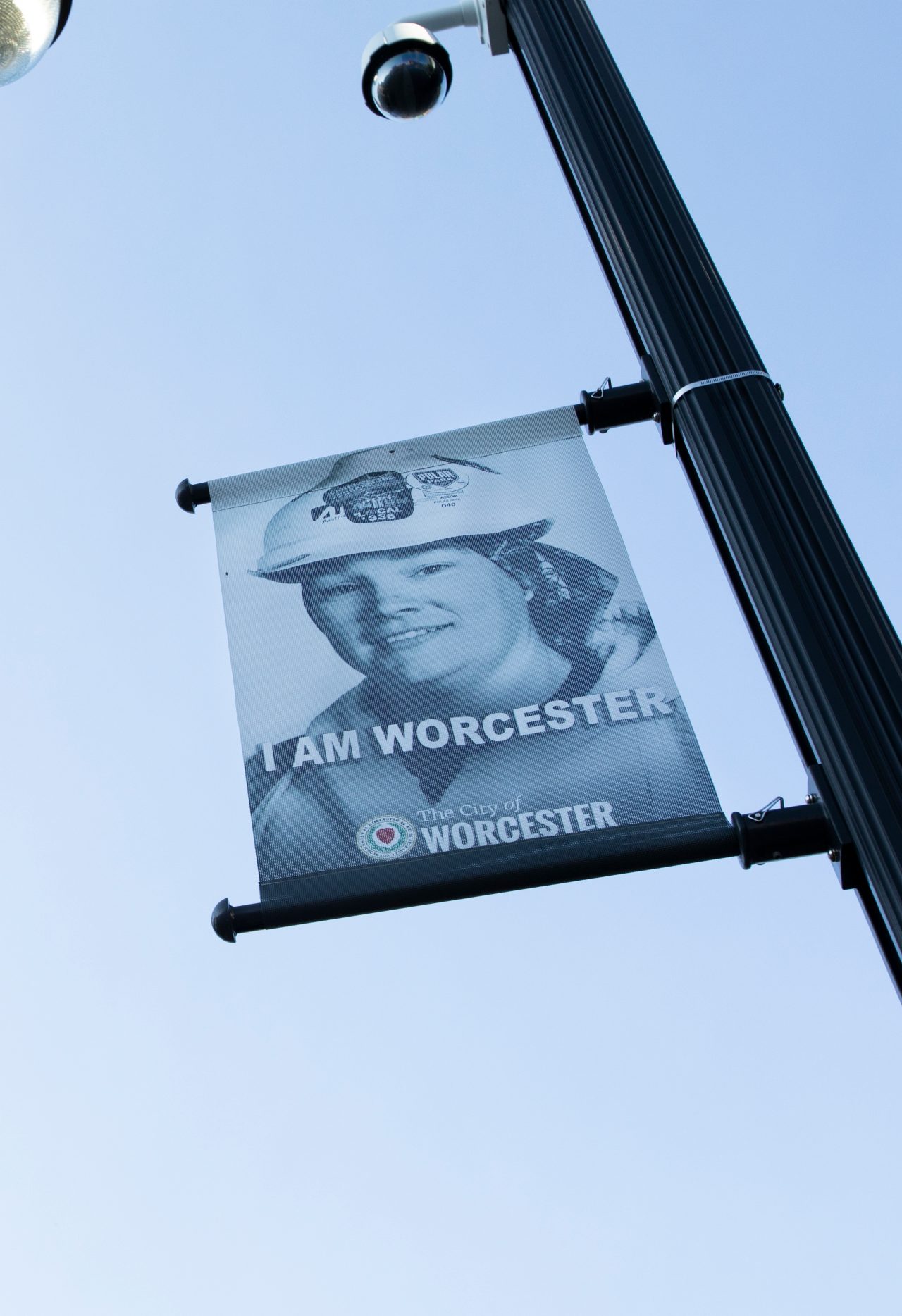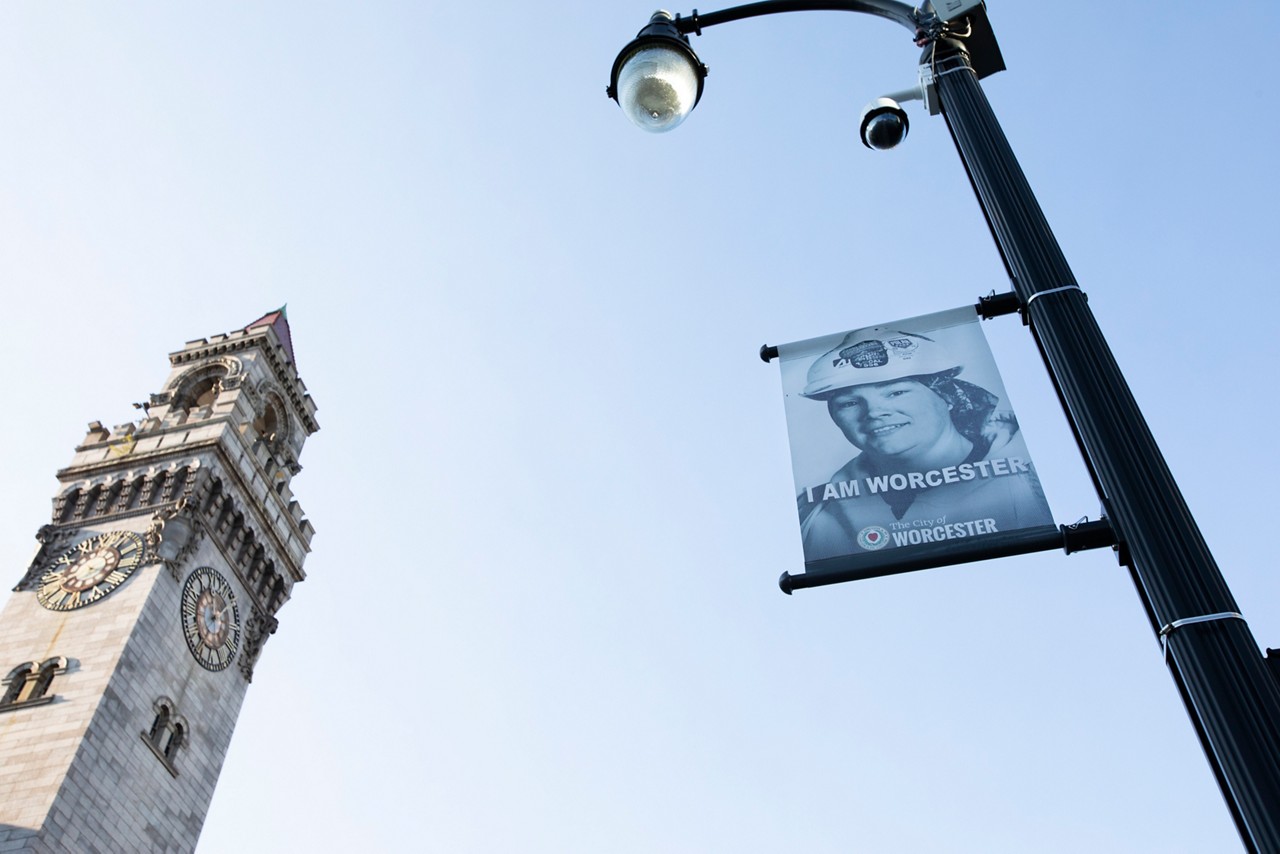 Worcester, Massachusetts
2020–2021 RWJF Culture of Health Prize Winner
In Worcester, Determination and a Focus on Data Build a Healthier, More Equitable City

---
Residents of Worcester, Mass., say this of their city of 185,000 people: "We have grit."
Worcester's spirited resilience has helped the city grow and thrive through the most strained of circumstances. In the wake of devastating city health budget cuts during the 2008 financial crisis, residents, community leaders, agencies, and healthcare organizations leaned into that shared resilience, coming together to forge a path toward well-being and opportunity for all.
In 2013, the Worcester Division of Public Health, UMass Memorial Medical Center, and the Coalition for a Healthy Greater Worcester completed the city's first Community Health Improvement Plan (CHIP). Through the advocacy of Worcester's Black and Latino communities, it was one of the first in the nation to explicitly commit to combatting the structural and institutional racism that permeates many of the systems—such as food, housing, and medicine—that influence health and well-being.
Dzu Nguyen (right) boxes with Youth and Children's Boxing Group coordinator Steven Truong (left) during after school hours at the Southeast Asian Coalition, which offers culturally and linguistically appropriate services to Southeast Asian immigrants in Worcester.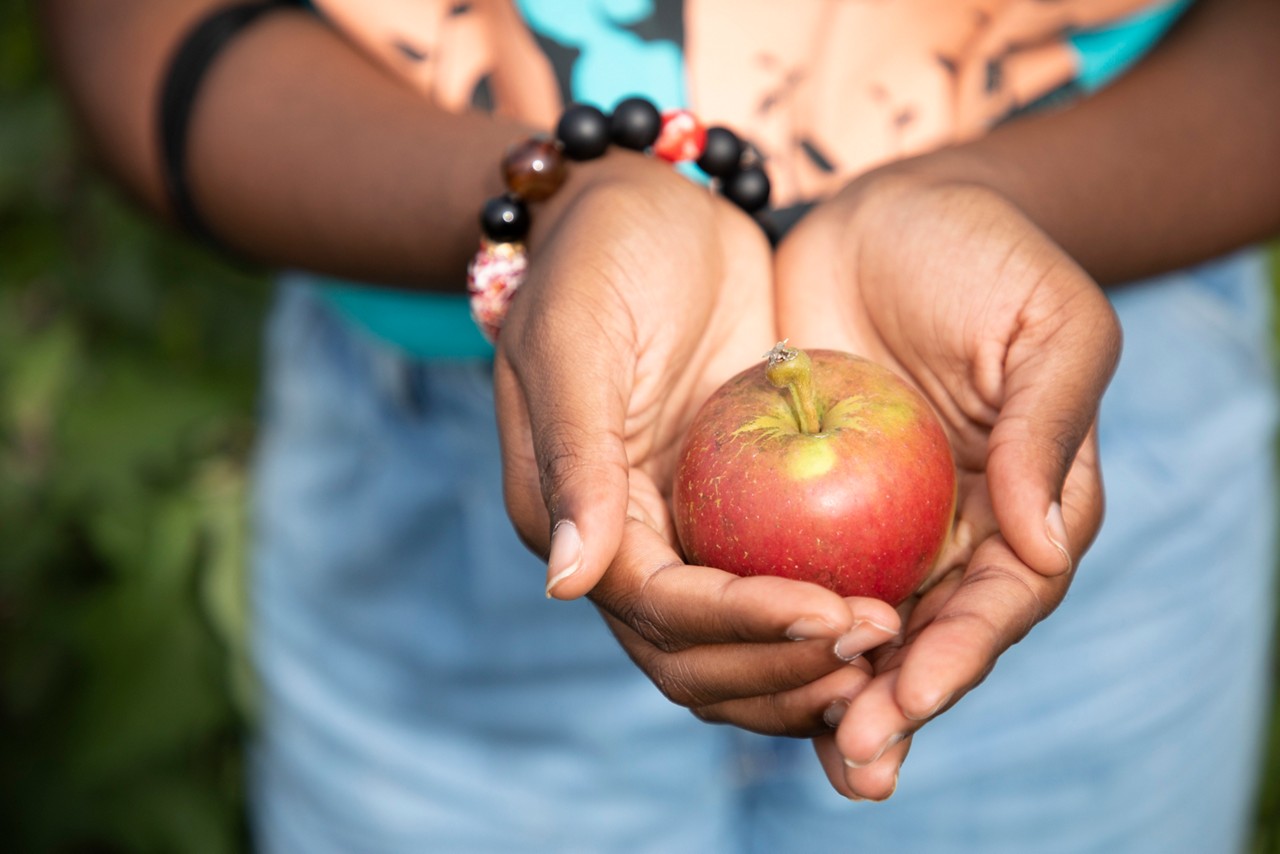 At YouthGrow, Worcester teens grow produce which is then sold at mobile farmers markets in underserved neighborhoods.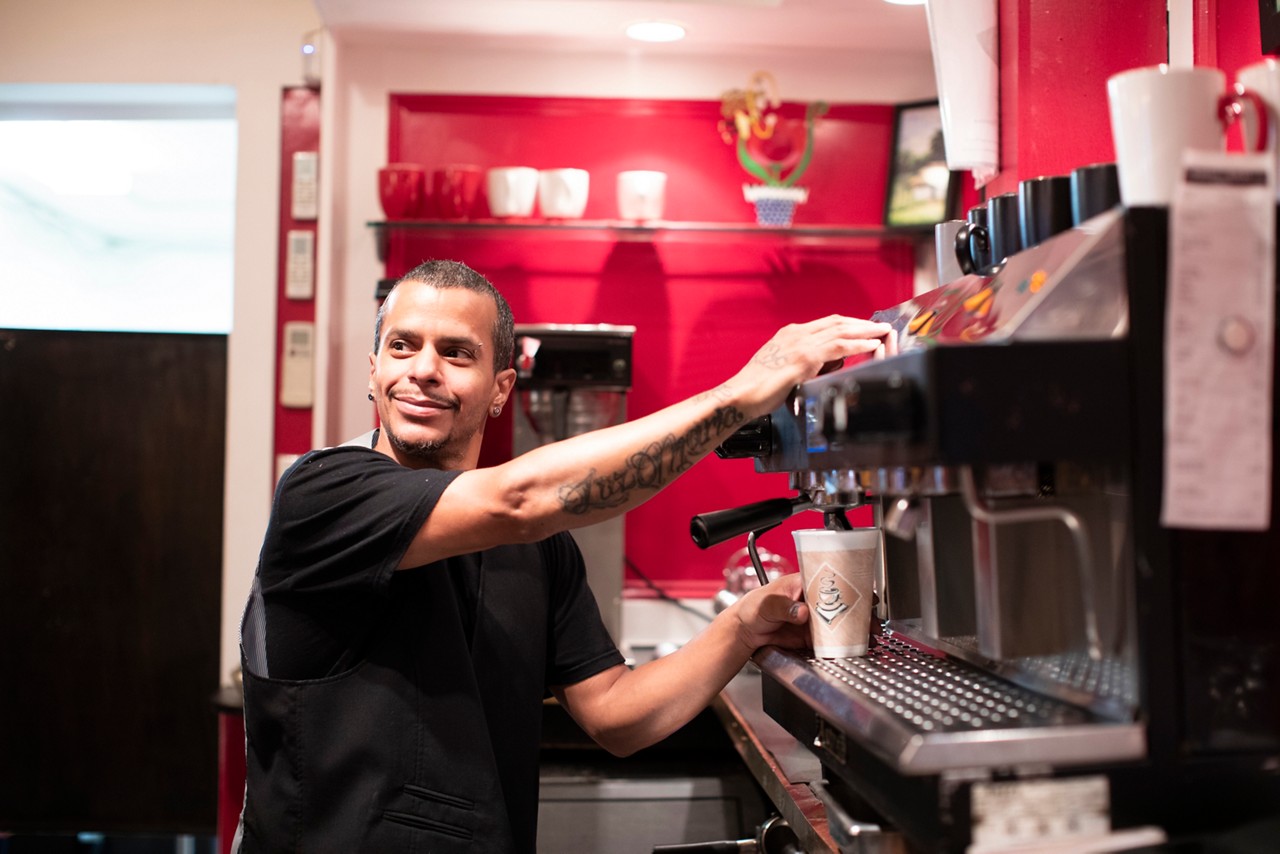 Angel Maldonado works at Cafe Reyes, a Cuban restaurant and workplace training site for men in the Hector Reyes House, a Worcester recovery home for Latino men. 
The CHIP, with support from the philanthropic community, led by the Greater Worcester Community Foundation, put in motion a number of efforts to build a more equitable community: increasing the number of leaders in the city engaged in anti-racism work and of medical professionals providing care for culturally diverse, low-income patients at community health centers; reducing youth violence and violent arrests; and creating a strong summer recreation program that bolsters child well-being by providing teen employment and three meals daily to children who participate. The local YWCA is a national leader in anti-racism and gender equity, while living in the nonprofit, Living in Freedom Together, has helped survivors of the sex trade access substance abuse treatment, counseling, and other resources.
Though partners in Worcester are certainly not done yet, City Manager Ed Augustus said winning the Robert Wood Johnson Foundation's Culture of Health Prize "is a great validation of the work the community has been doing."
The city's commitment to equity has not faltered since 2013. For example, using data to identify disparities in access to nutritious food, Worcester launched a mobile farmers market, sending fresh produce to food deserts. And in response to the COVID-19 crisis, leaders across sectors created an equity task force that, among other steps it took to reduce infection, launched a traveling vaccine equity clinic that visited neighborhoods with low vaccination rates. 
"We sent our resources where the data showed they were needed," said Gina Plata-Nino, a Community Legal Aid attorney and volunteer at the Worcester Together Coalition, a group formed to support the COVID-19 response. Volunteer translators from the Southeast Asian Coalition and other organizations helped staff explain the vaccine's benefits to residents not fluent in English. 
In partnership with local researchers, Worcester also has focused on tracing the social determinants of health and root causes affecting people's well-being and creating disparities across health outcomes. For example, Laurie Ross, a professor at Clark University in Worcester, examined juvenile arrest data in the city and found a significant number of arrests were for a young person assaulting another person in their home. Ross and the Worcester Youth Violence Prevention Initiative—a coalition of government and nonprofit partners launched in 2015—convinced Worcester's district attorney to divert young people involved in these cases to a clinical program that provides supportive services to youth and their families. Recidivism rates are down, an important step toward breaking the cycle of incarceration.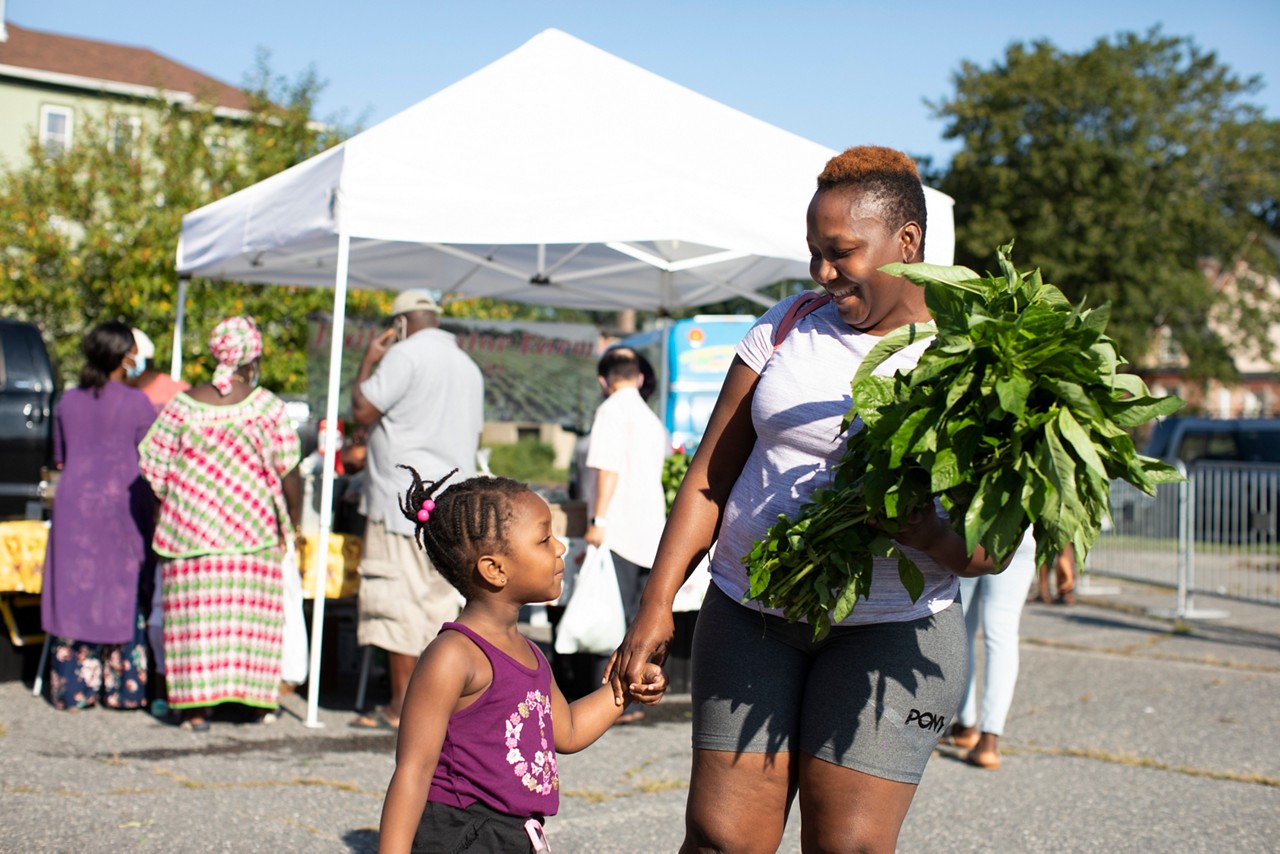 Worcester, Massachusetts
Resources abound to support residents' health, maintaining a spirit of collaboration across institutions.
We sent our resources where the data showed they were needed.
Gina Plata-Nino, Esq., Community Legal Aid
The violence prevention initiative also found witnessing violence at a young age increased boys' likelihood of having a violent incident later. Now the city provides trauma-informed support when children under age 10 witness violence, with a community health worker contacting the family within 72 hours of a police call. 
Worcester has invested more than $3 million in the youth violence prevention effort since its inception. Its work has led to declines in arrests of young people under 25 and in youth involvement in gun and knife incidents.
To push the city's work to eliminate barriers to health even further and build on the achievements of the youth violence prevention initiative and others, rather than doing a community health assessment, the 2021 CHIP's writers did a root-cause analysis. The plan is structured around their understanding of what factors, such as violence, housing instability, and pollution, underlie health issues.
"We're planning to do even more systems-based work through relationships and partnerships with an anti-racism lens," said Casey Burns, the director of the Coalition for a Healthy Greater Worcester.