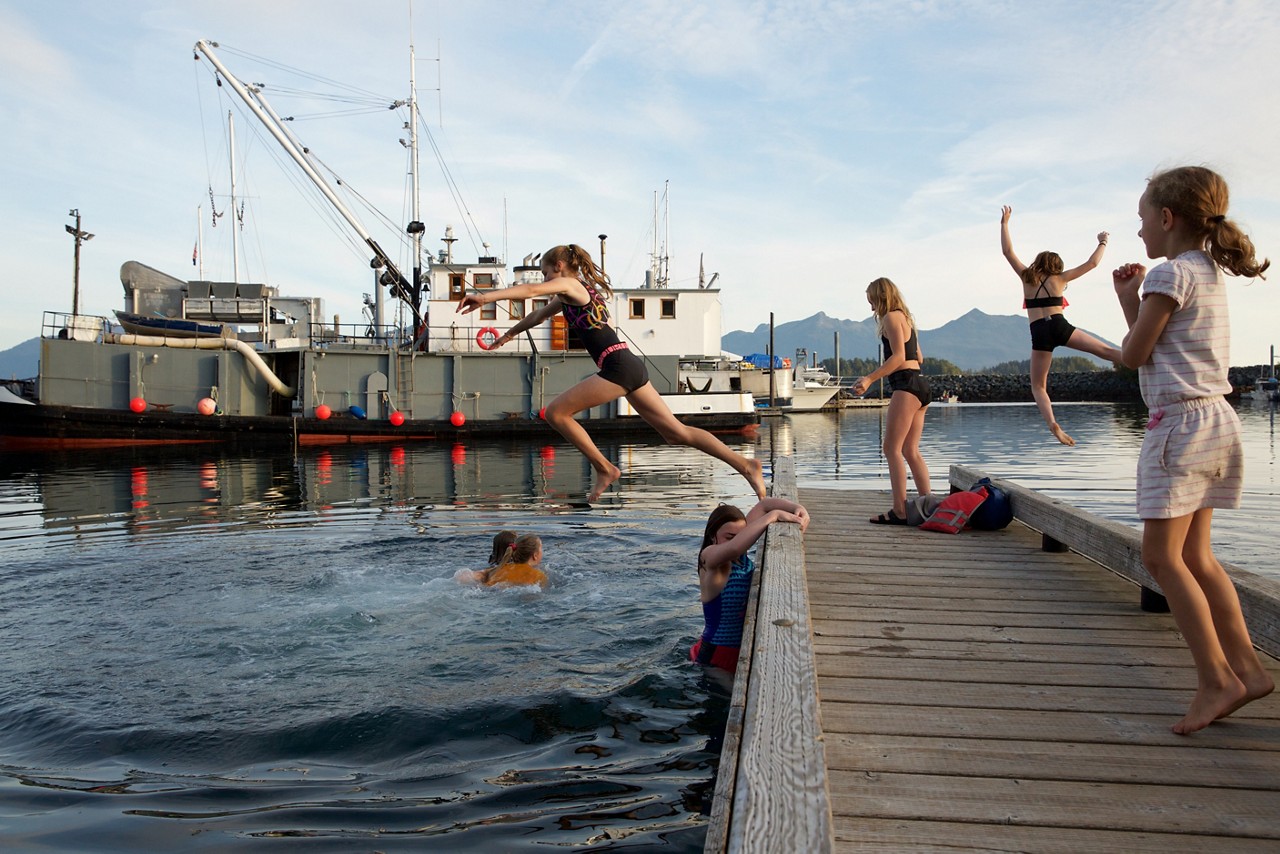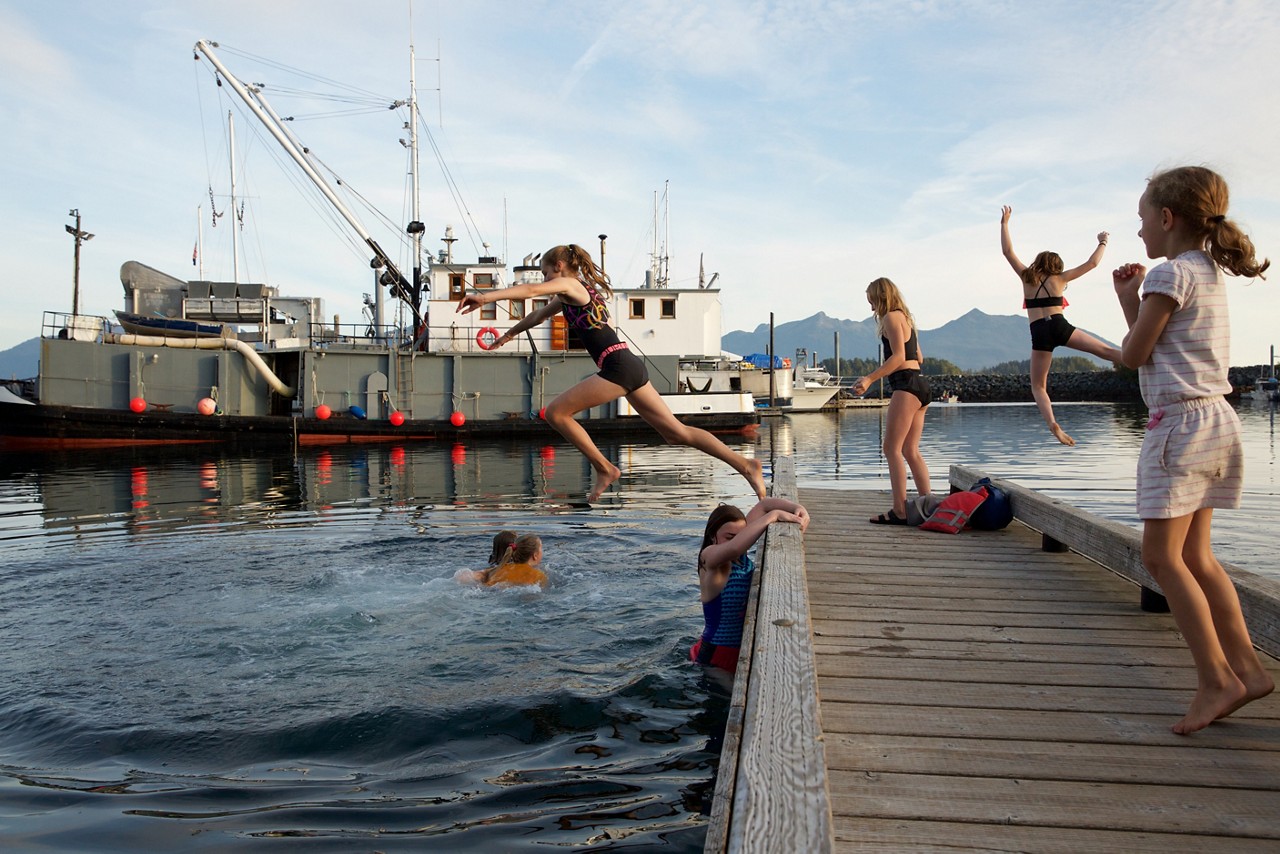 Sitka, Alaska
2019 RWJF Culture of Health Prize Winner
For This Island Community, Better Health Is Everyone's Journey
---
There's nowhere quite like Sitka, located on a series of islands in Alaska's panhandle.
Just 14 miles of paved road wind along the main island's perimeter, skirting numerous bays and channels on one side and the mountainous Tongass National Forest on the other. Sitka is both expansive and small; it is one of the largest incorporated places in the United States, at 4,811 square miles, and home to only 8,647 people.

Isolated and bound together by geography, the community has recognized that the only way to ensure better health for all is to move forward collectively, across cultures and sectors. To that end, a dozen years ago, partners formed the Sitka Health Summit. They came from local nonprofits and the community's two health care providers—Southeast Alaska Regional Health Consortium (SEARHC), the region's tribal health organization, and city-owned Sitka Community Hospital—which merged this year.
Today, the summit exemplifies Sitka's collaborative approach to improving wellness. The group regularly assesses community health needs and holds an annual planning day, open to the public, where residents identify two goals to focus on in the year ahead. A monthly wooch.een—"working together" in the local native language of Tlingit—health networking lunch promotes coordination and partnerships while keeping the momentum going year-round.

In Sitka, "There's a ton of energy in finding a path forward," says Chandler O'Connell, community catalyst at Sitka Conservation Society and a member of the coalition behind the summit. "People want solutions that are sustainable and that steward this place."
Great ideas can come from anyone and can address anything that impacts well-being. When possible, agreed-upon goals are acted on quickly. At the planning day in October 2018, then-high school senior Dakota Peavey and several classmates suggested Sitka could use a teen center with free activities to help young people avoid substances and connect to others in healthy ways. By August 2019, a new teen-run center called The Cloud opened, thanks to organizing by students at Sitka's Pacific High School and fundraising by several partners, especially the nonprofit Youth Advocates of Sitka. 
Other health goals Sitkans have successfully pursued over the years include becoming a more bike-friendly community, introducing fresh-caught local fish into school meals, beautifying downtown Sitka, building a new accessible community playground, launching a series of conversations about historical trauma and becoming a more trauma-informed community, supporting Sitka's growing population of seniors, and reducing carbon dioxide emissions. 
Winning the Culture of Health Prize will help solidify Sitka's identity as a healthy community, says coalition member Holly Marban, a SEARHC health educator. 
"It doesn't mean we have all the answers," she says. "But my hope is it will spark Sitkans to embody that identity and invest even further in their own personal health and that of the community."
People want solutions that are sustainable and that steward this place.
—Chandler O'Connell, community catalyst, Sitka Conservation Society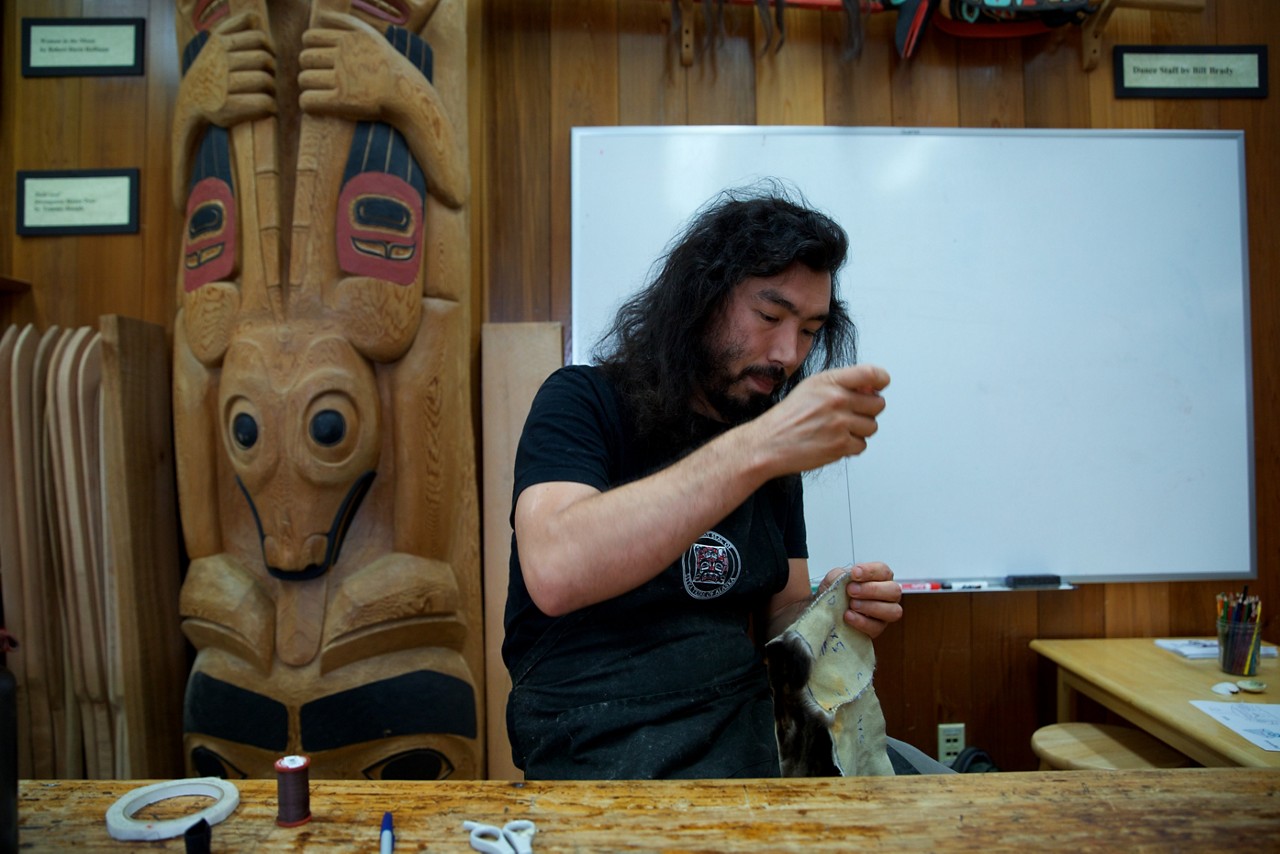 Artist Peter Williams working at the Sitka National Historical Park visitor center.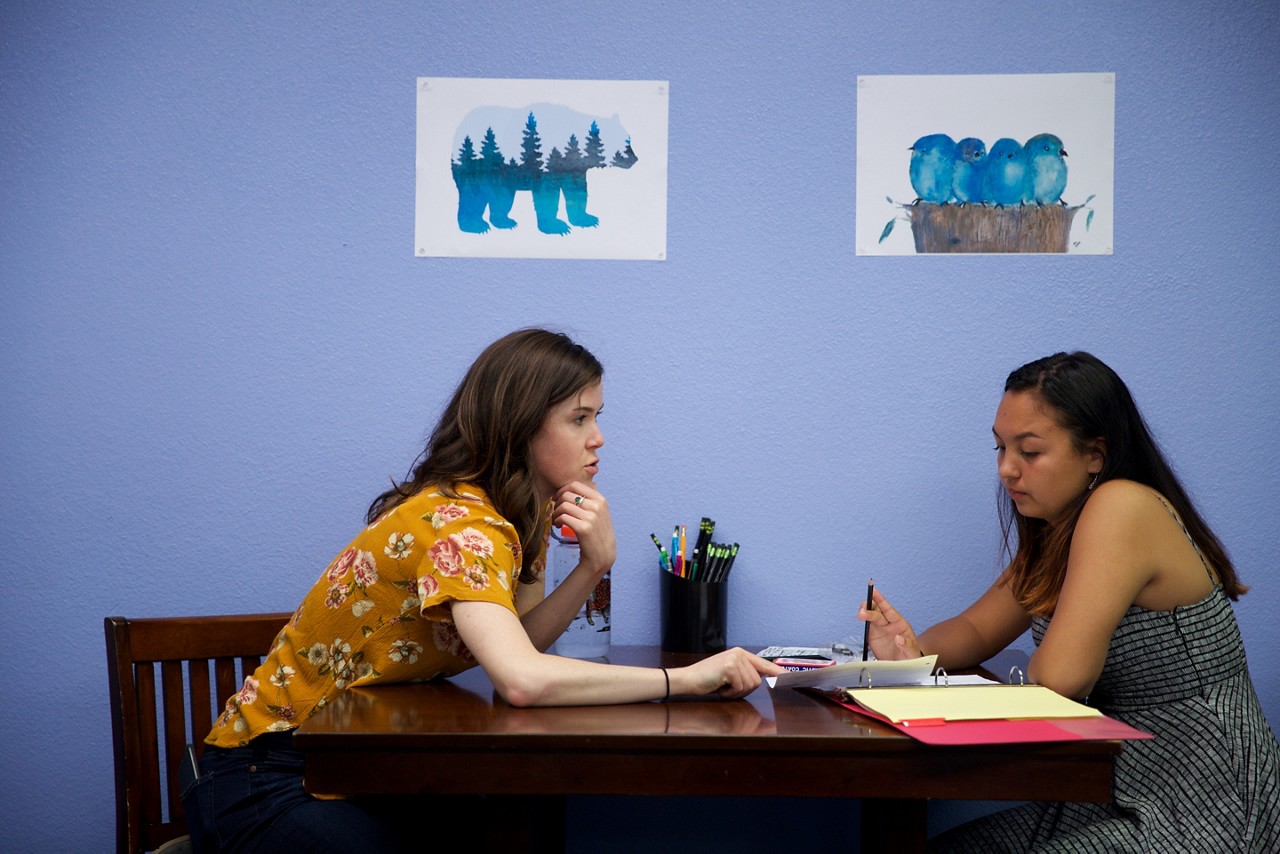 Sydney Carter (left) helps Harlei Wassillie with homework at The Cloud, a new youth center in Sitka, Alaska. Teens can drop in after school or on weekends to socialize, study, or attend events like movie night, game night, open mic night, and Pizza Pride, a supportive meeting for LGBTQ youth. Managed by the nonprofit Youth Advocates of Sitka—which helped obtain grant funding to pay for the center's space and staff—The Cloud is being used by Sitka's various youth-leadership groups. The mostly free activities will be a boon for teens looking for healthy things to do, says high school junior Mel Gibson. "A lot of people don't have the money to be active."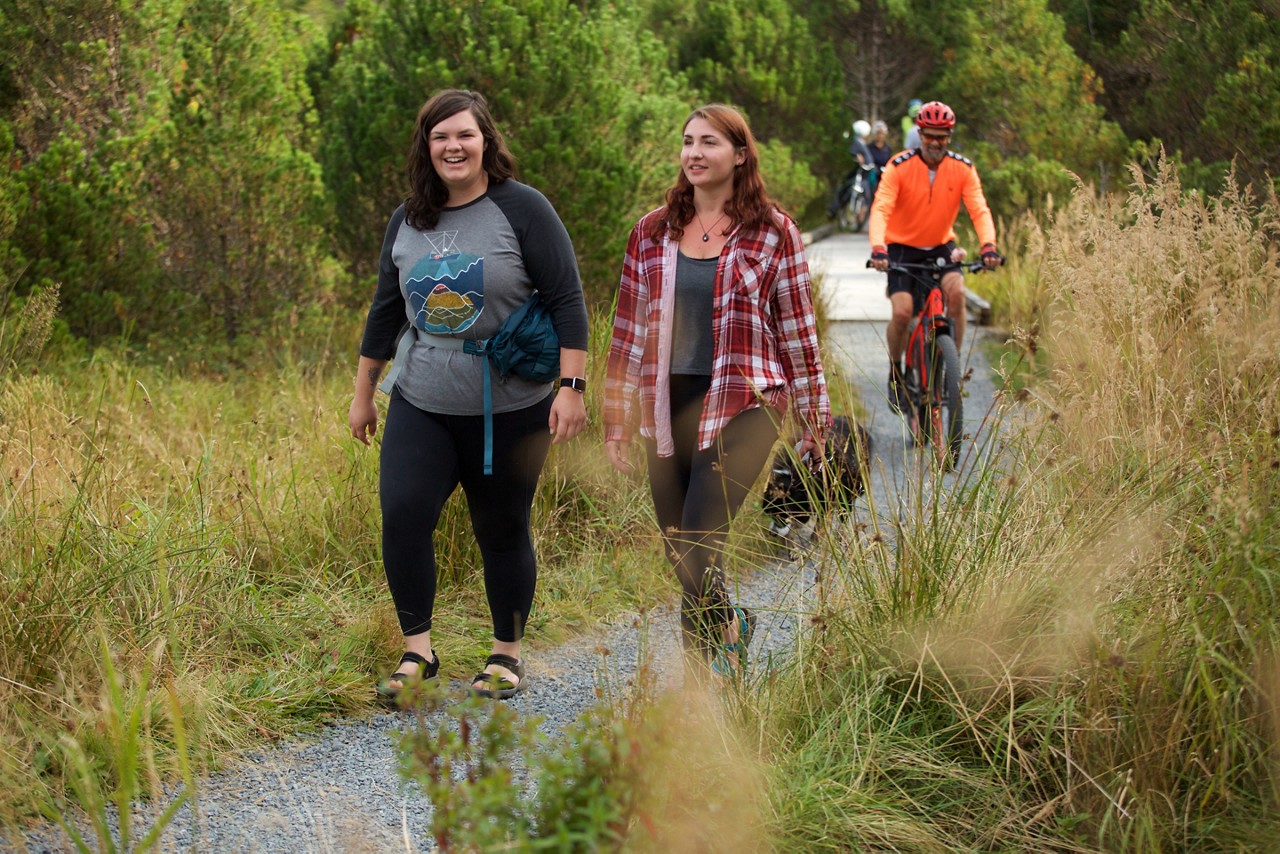 Tina Bachmeier (left) and Eleyna Rose hike on Sitka's Cross Trail. When construction began in the late 1990s, the project employed loggers displaced after the area's pulp mill closed. Today, this walking, biking, and hiking pathway skirts the mountains—linking to other trails, neighborhoods, and downtown Sitka. "We've got trails in this town for every type of individual and health need," says Lynne Brandon, executive director of Sitka Trail Works. The nonprofit has worked with the city, state, National Park Service, Coast Guard, and Sitka Tribe of Alaska to build a robust network of trails on the island.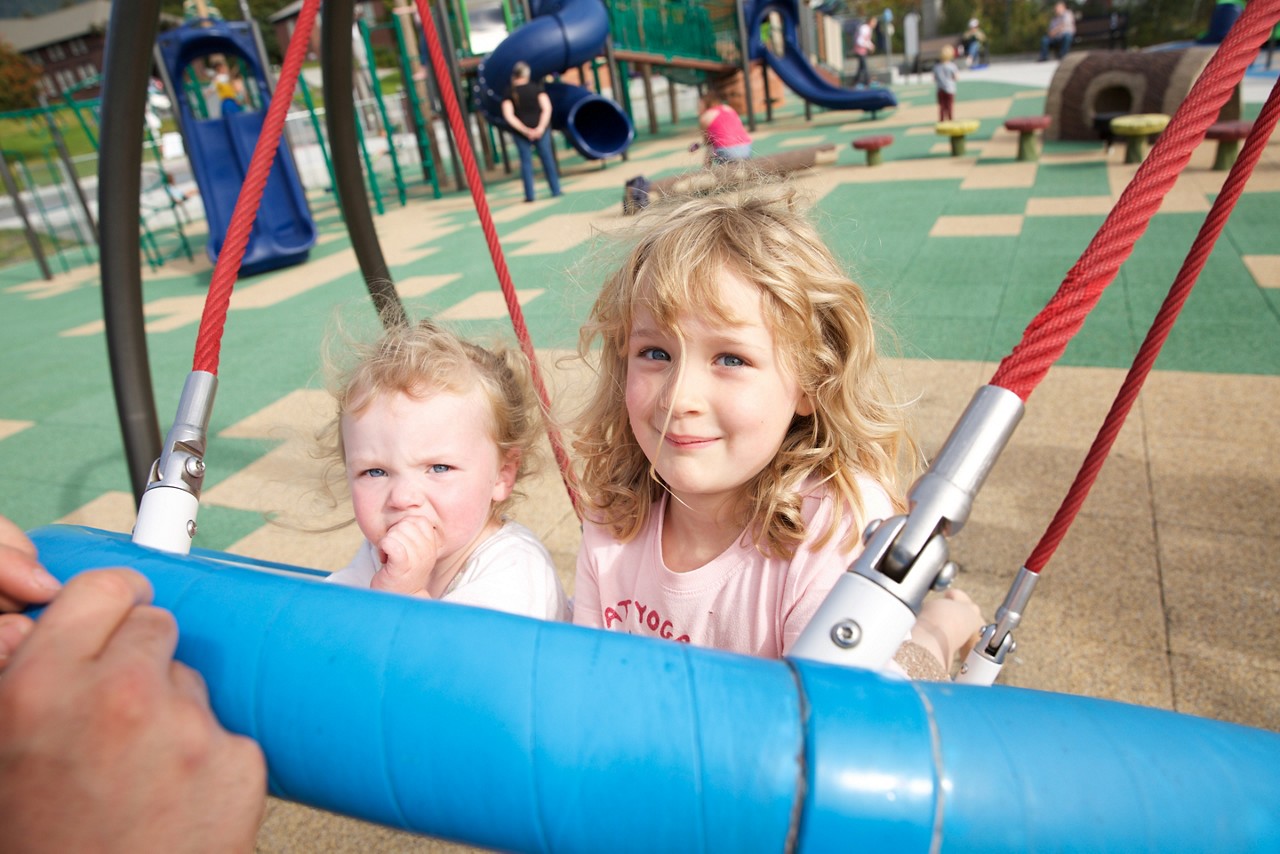 Oleanna Graham (left) and Jesslyn Workman enjoy the Sitka Community Playground, which opened in July 2018. After community members identified a new playground as a priority at Sitka's annual health planning summit, the town rallied to create its first and only ADA-compliant play structure. The effort took three years to fund, design, and build. Many people and organizations donated time, money, and in-kind gifts, including asphalt paving provided by a contractor. More than 150 volunteers helped assemble and place 16 tons of play equipment on the site overlooking Crescent Harbor. "Sitkans really like to show up and do the work," says Sitka Trail Works Executive Director Lynne Brandon, who helped spearhead the project with a committee of other volunteers.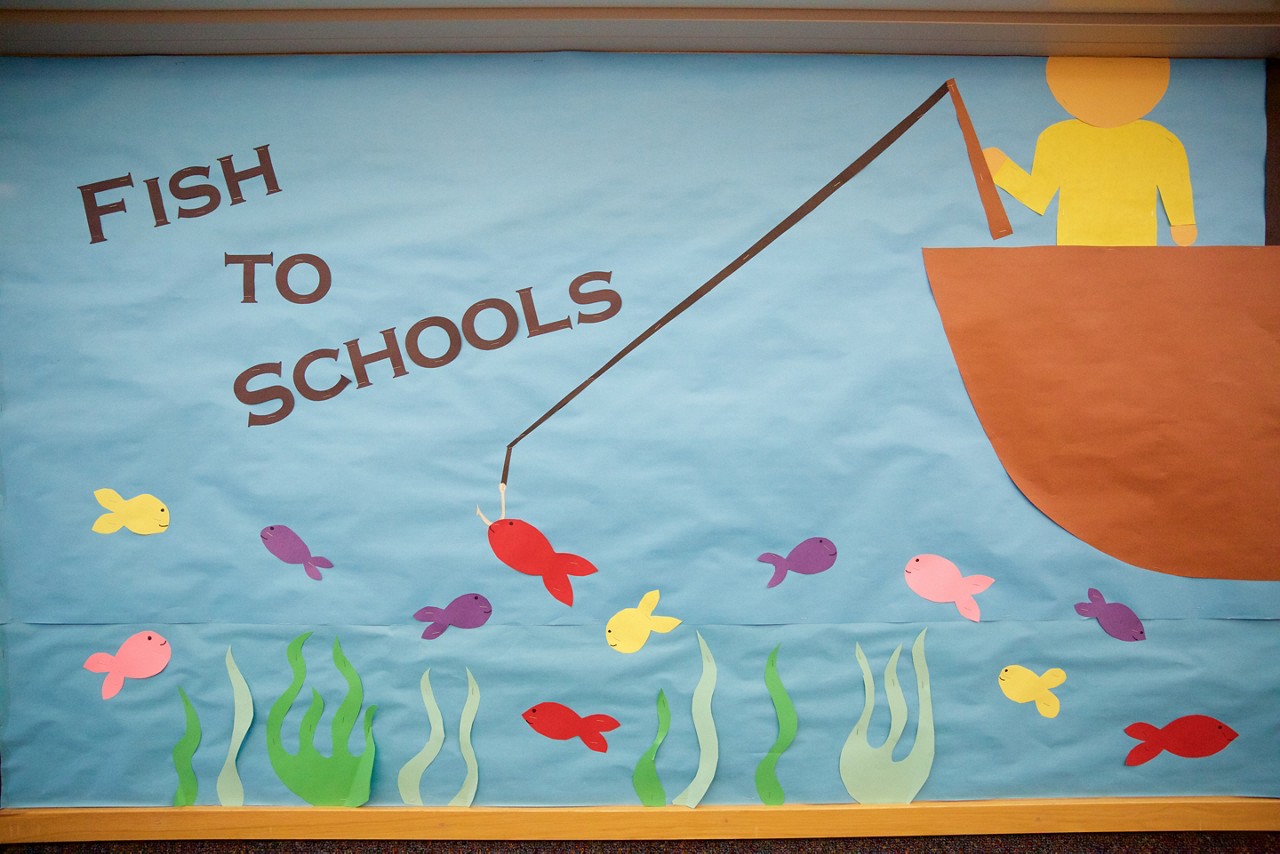 A mural at Baranof Elementary School in Sitka promotes Fish To Schools. Every Wednesday, through the school year, wild Alaskan seafood is on the menu at Sitka schools. Local salmon fishermen donate their catch to the program, which provides healthy lunches. It also gives students insight into the local economy and their connection to the sea. Sitka Conservation Society, which launched Fish to Schools in 2010 in partnership with the school district, has helped other districts start similar programs. The group also created lesson plans so teachers can link what their students eat to lessons about Alaska's fishing industry. "Fishing is really central to who we are," says the conservation society's Chandler O'Connell.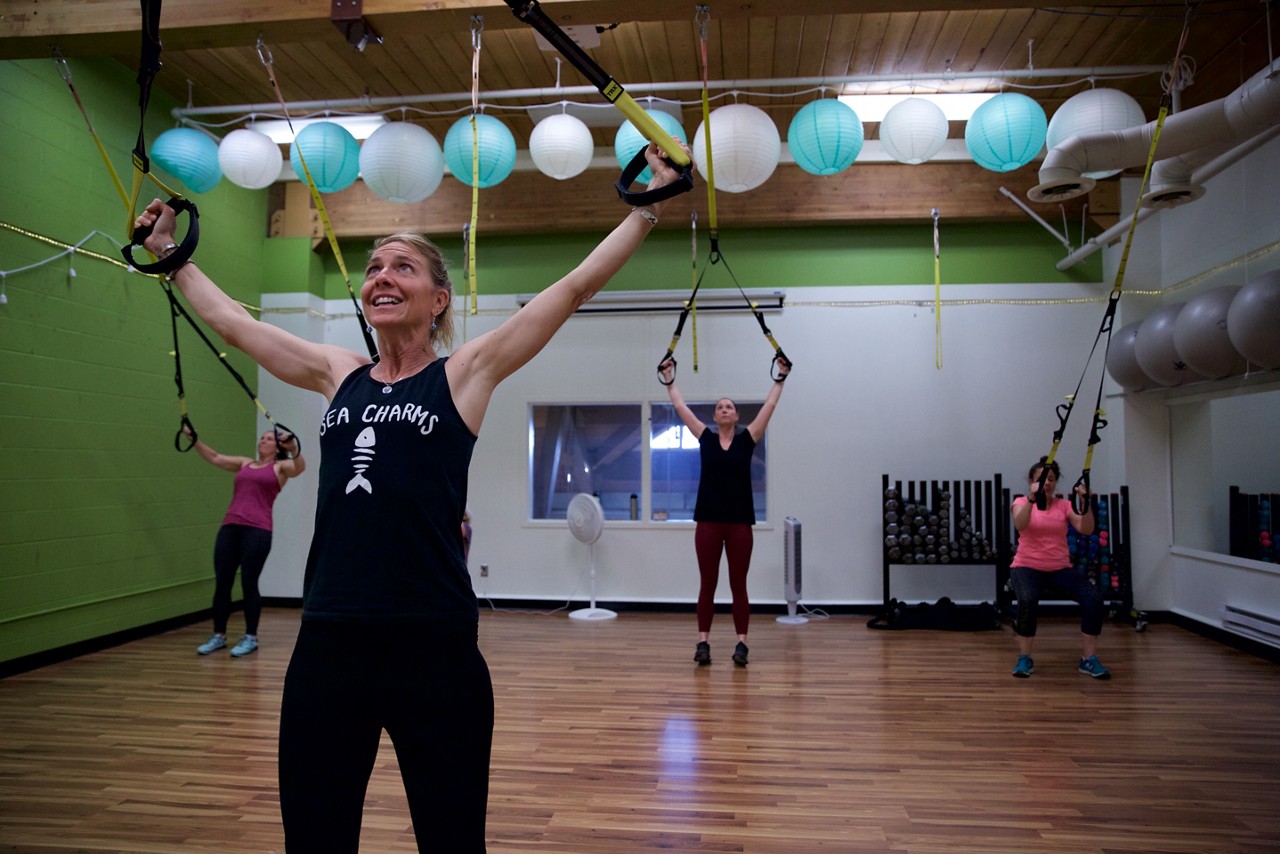 Cindy Edwards leads a fitness class at the Hames Center in Sitka. Originally a gym for Sheldon Jackson College and later a city facility, the building fell into disrepair until hundreds of volunteers revitalized it about a decade ago. "People just kept showing up, like plumbers, electricians, contractors," says Edwards, the center's former director. "Somebody donated the money to buy the floor." Today, the nonprofit center serves 700 regular members. Volunteers make much of its programming possible—such as free family days, teen nights, a senior walking program, and dozens of fitness and sports classes. In addition, people struggling financially can get full access to the center by volunteering four hours a week.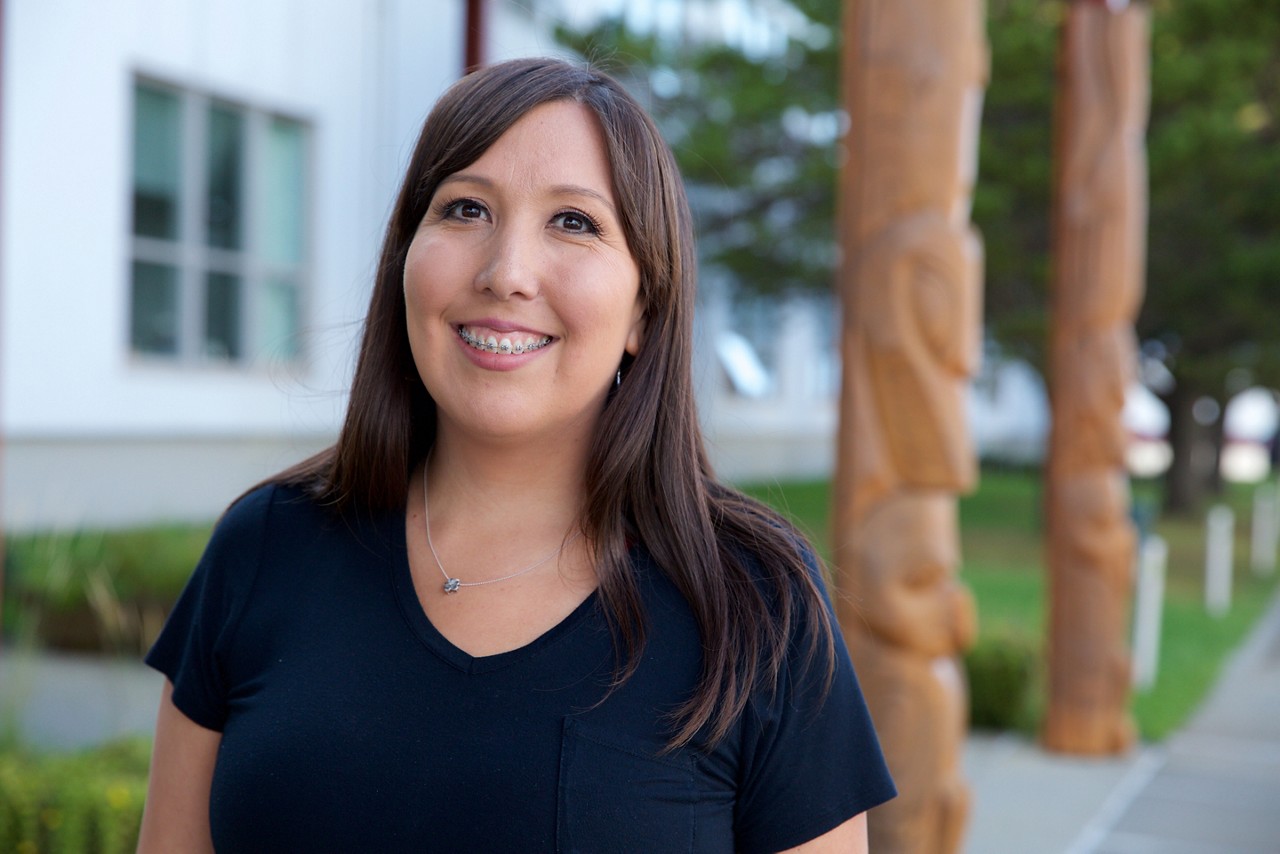 At the University of Alaska Southeast's Sitka Campus, Alaska Natives make up 20 percent of the student body. Two years ago, the institution launched a biannual racial equity training for staff, faculty, and the larger community as part of an effort to retain and graduate more native students. A conference honoring Indigenous People's Day, which replaced Columbus Day in Alaska in 2017, has also become an annual event, says Crystal Duncan, the university's personal education planner for rural and native students. "One of the things that I've been working on, and I'm really proud to see the community come around and support," she says, "is appreciating the diversity that exists here and building on that foundation."
A Deliberate Effort to Expand the Ecosystem of Opportunity
Sitkans understand that outside forces—like the boundless sea, a changing climate, economic contributions of tourists, and state politics—influence whether their community can thrive.

But in many ways, Sitka is as self-contained as a snow globe. "We can't be a commuter town," says Mayor Gary Paxton, because there's no way to drive to the nearest town. Sitka, an island community, is only accessible by plane or boat.
Given its unique geography, residents recognize how closely tied well-being is to educational and economic opportunities. Sitka is working to address educational inequities, particularly for Alaska Native children, and striving to lift the economy while also boosting health rather than hurting it.
"Socioeconomic factors like education and good-paying, year-round jobs influence people's health in very profound ways every day," says Doug Osborne, health educator at Southeast Alaska Regional Health Consortium (SEARHC) and a member of the Sitka Health Summit coalition, which promotes collaboration on issues of well-being. "Sitka gets that."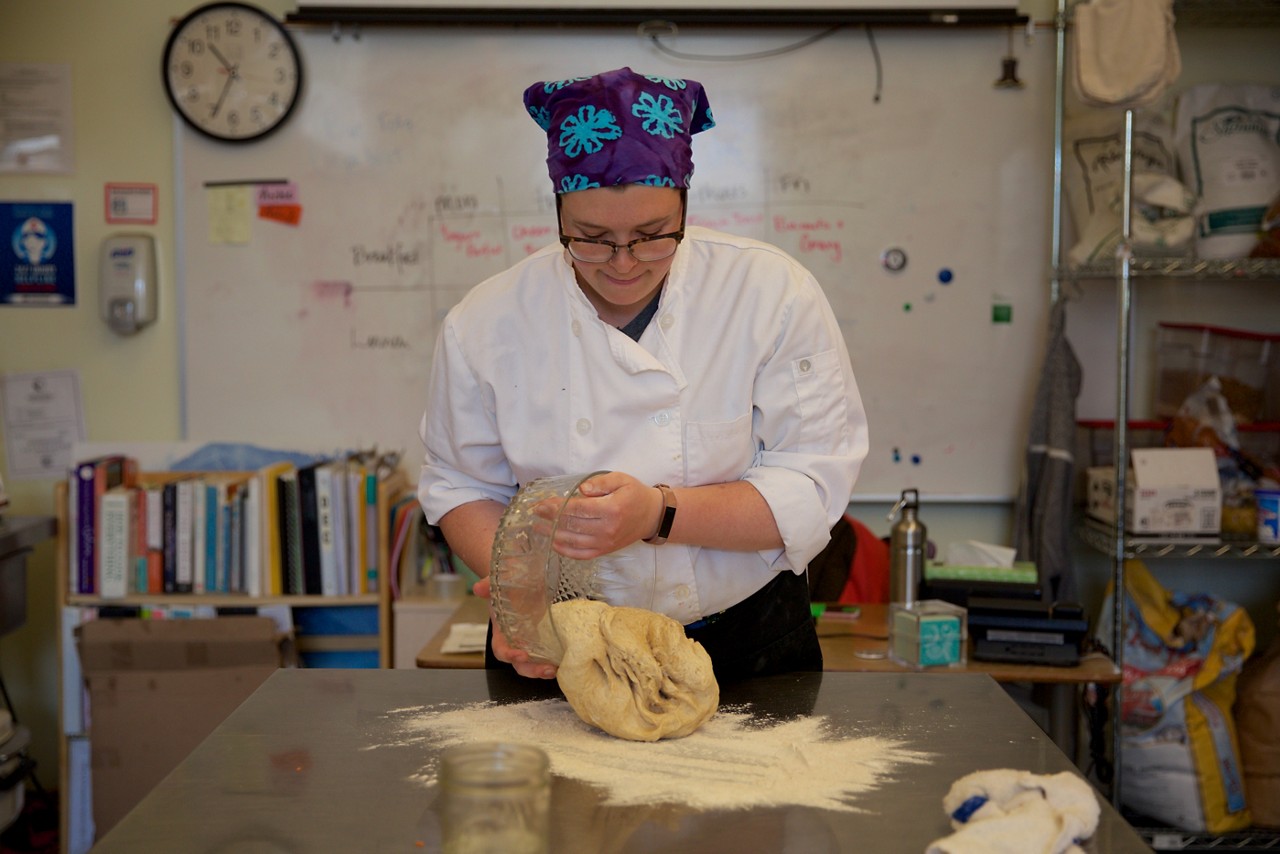 Emma Spencer, an AmeriCorps VISTA volunteer, prepares lunch for Pacific High School.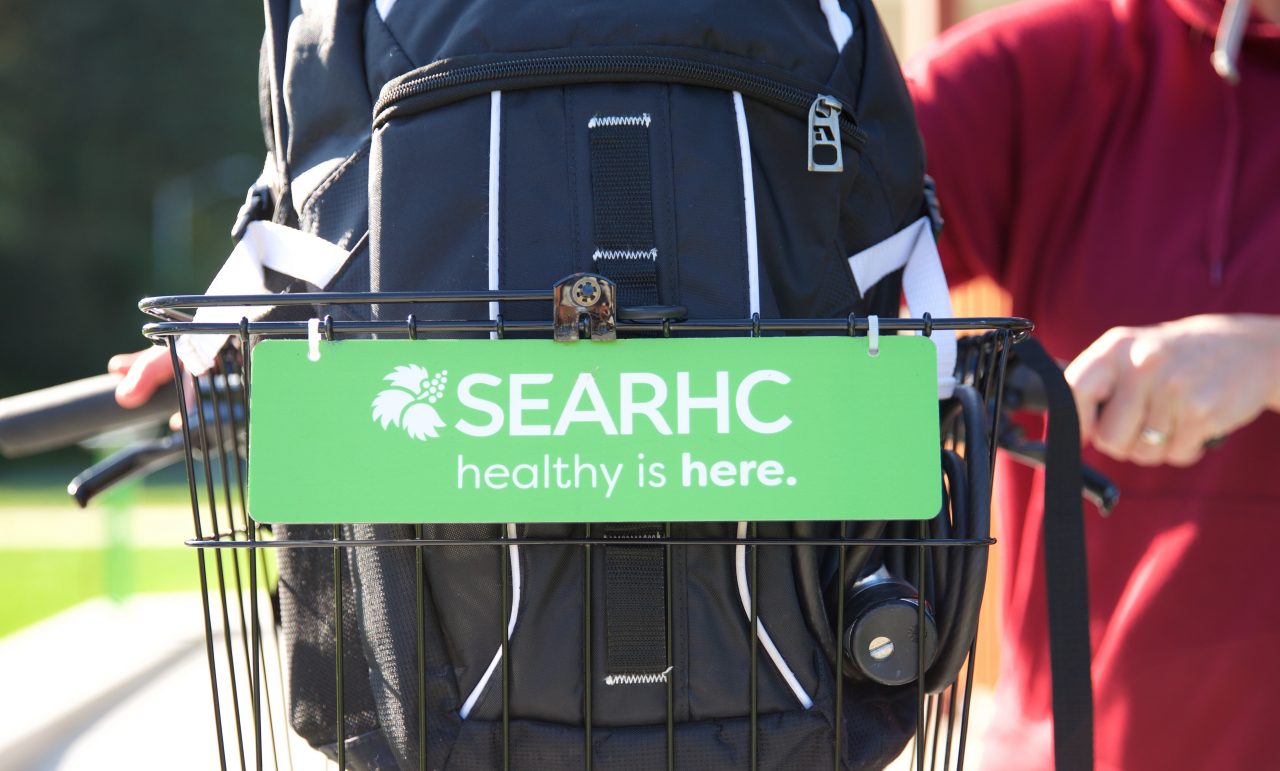 Southeast Alaska Regional Health Consortium (SEARHC), is a tribal health organization headquartered in Sitka.
On the education front, Sitka is aided by the regional cradle-to-career initiative, Supporting Transitions and Educational Promise Southeast Alaska, or STEPS, which launched in 2018 with a five-year federal grant. Collaborators on Sitka's portion of the project decided to address early childhood and post-secondary education. Areas of focus include:
Enabling home-based childcare providers to deliver high quality education for children from birth to age five.
Defining career pathways for students starting in middle school.
Increasing dual-credit college and high school enrollment for high schoolers.
Boosting cultural responsiveness to the needs of Native Alaskan students.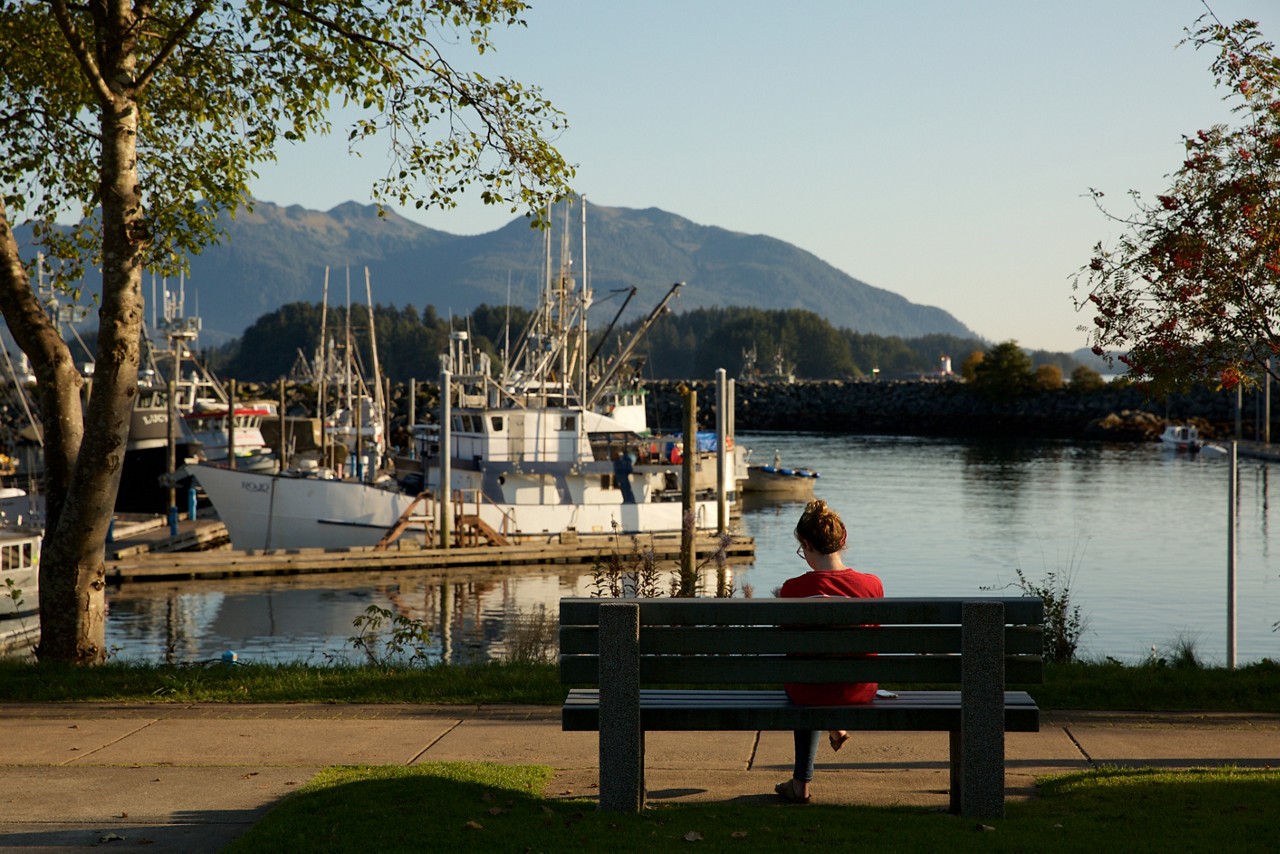 The Sitka boat harbor.
Sitka is also preparing youth for the future through vocational opportunities. Youth Advocates of Sitka trains young people and places them in jobs around town, including on a youth-run smoothie truck that is open through the summer. At Sitka High School, all students must take a full credit of career and technical education. Pacific High School—which serves about 30 to 40 students who benefit from its small size and hands-on approach—runs its own school meals program, with students in the garden and kitchen.
"It gives them that first experience to put on a resume or mention in an interview," says Mandy Summer, Pacific High's principal. It also helps them explore what they may want to do after high school and build skills, such as problem-solving and team work.
Sitka is also thinking about how to shelter its economy from storms. The city-borough has navigated fluctuating economic fortunes, from the shutdown of a once-booming pulp mill in the 1990s to the shuttering of Sheldon Jackson College in 2007 and the ebb and flow of cruise tourism.
"When we lost the pulp mill, people said, 'There goes Sitka,'" says Lisa Busch, executive director of Sitka Sound Science Center, a nonprofit research and education organization. Each year the center brings researchers into Sitka School District classrooms, exposing students to real-life scientists and science careers. "But now, one of our successes is we don't have the next big thing. We have a lot of little things."
In addition to embedding the science center and a renowned fine arts camp where the college used to be, Sitka has built and rehabilitated a system of urban and wilderness trails over the past two decades, constructed in part by former mill workers. Getting Sitka designated as a "trail town" could also help market the city-borough to more independent tourists and support more businesses geared toward them, says Lynne Brandon, executive director of local nonprofit Sitka Trail Works.
Alana Peterson, executive director of Spruce Root, a sustainable-small-business incubator, emphasizes the necessity of a diverse economy. 
"A lot of young entrepreneurs want to build businesses that make sense for the community, not just tourists in the summer," she says. Spruce Root's training and business loan programs have supported a couple dozen Sitka entrepreneurs in the past eight years, including owners of a gym, fishing businesses, and restaurants. 
"We're working on smart development," says SEARHC's Osborne, "where you're able to have that triple bottom line: people, profit, and planet."
Healthy Communities
RWJF supports initiatives that enable communities and all of their residents to thrive and reach their greatest health potential by improving the contexts in which residents live, learn, work, and play. 
One of our successes is we don't have the next big thing. We have a lot of little things.
—Lisa Busch, executive director, Sitka Sound Science Center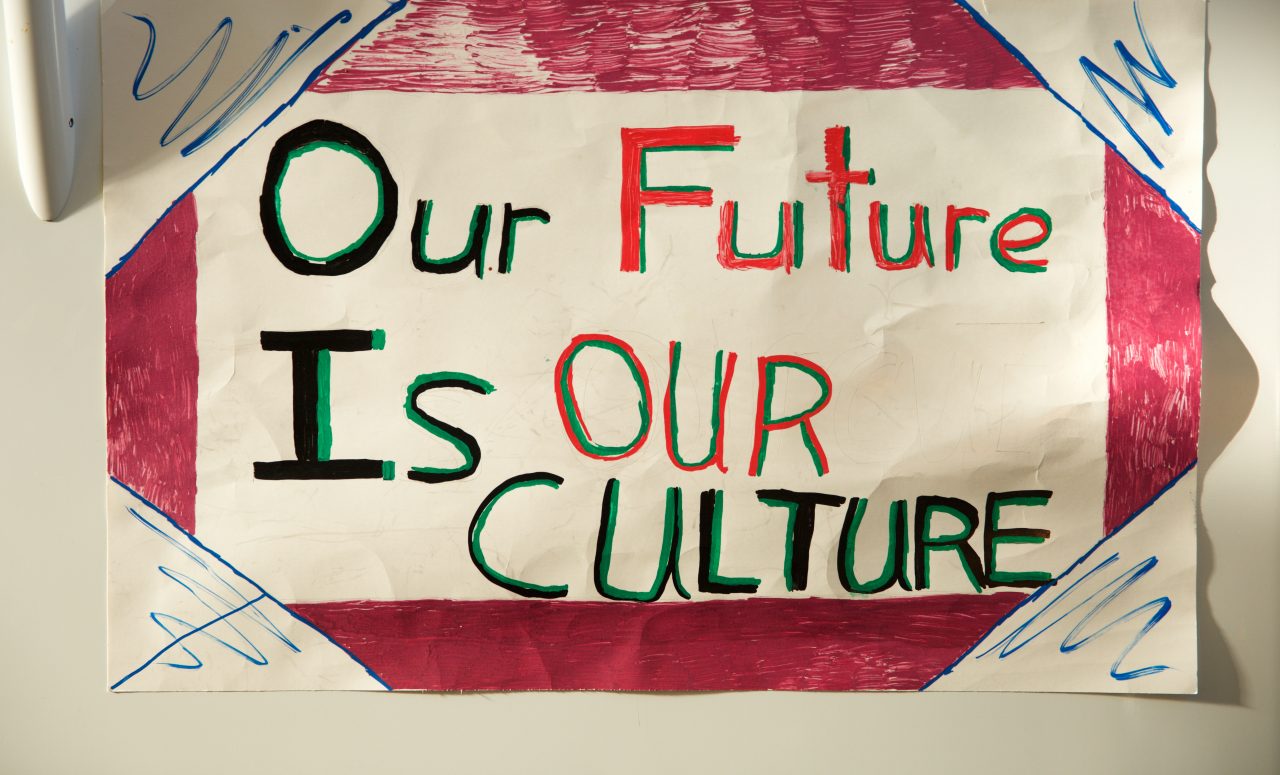 'Culture Is Healing': How Reconciliation Can Be a Salve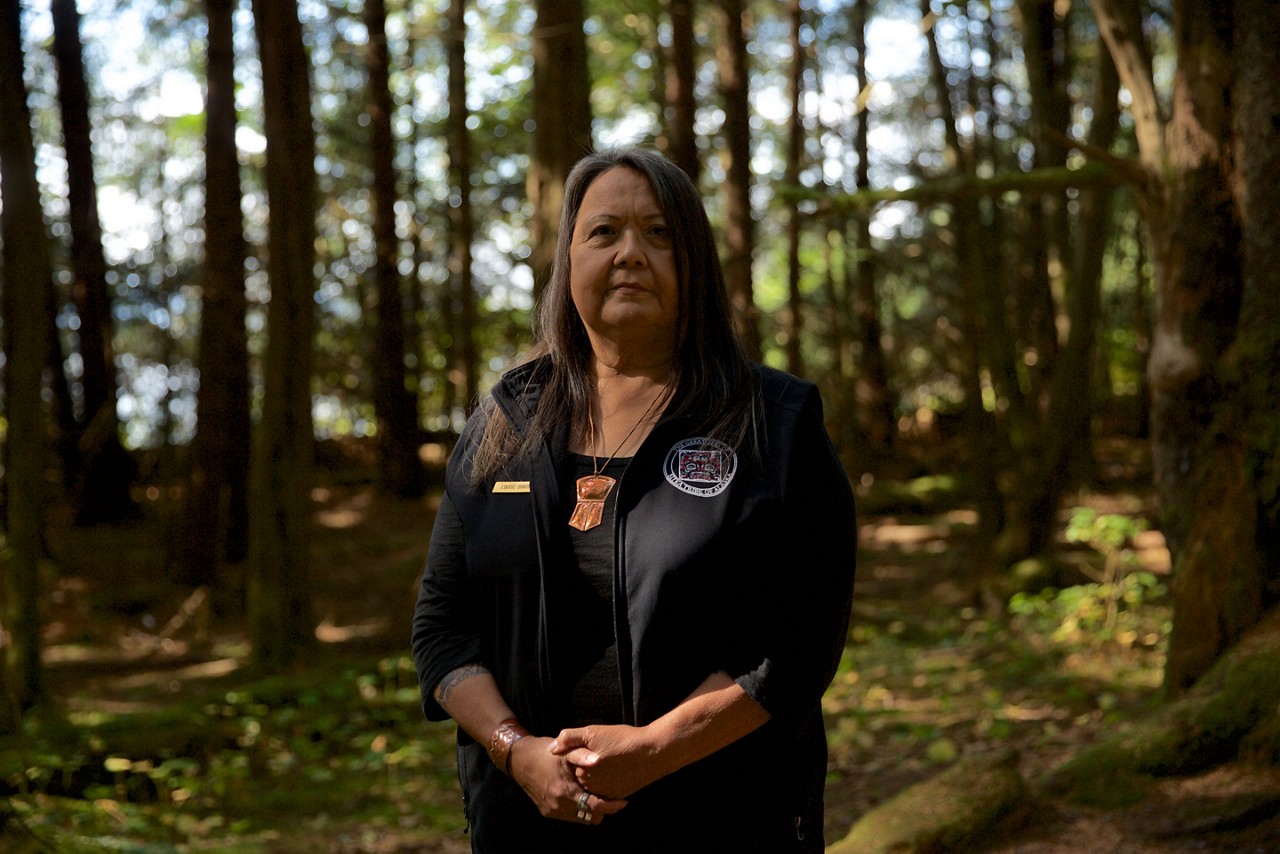 Louise Brady of the Sitka Tribe of Alaska at Sitka National Historical Park.
On a summer morning at Sitka National Historical Park's visitors center, lead operations manager Louise Brady tells a visitor about her Kiks.ádi ancestors' resistance against Russian invaders in the early 1800s.

In a clearing not far from where Brady sits now, they built a shiskinoow, a sapling fort designed to resist cannon fire. They spent two years preparing, gathering black powder for guns, but then lost their strongest warriors in a battle with the Russians. Forced to leave the fort, they marched to the eastern side of this island to survive.

"A lot of people sacrificed a lot for us to be here," Brady says of herself and other citizens of the Sitka Tribe of Alaska who live in Sitka to this day.
The leadership and culture of Sitka's indigenous people, who make up a quarter of the city-borough's population and nearly one-third of its K-12 students, is integral to the social, cultural, and political fabric of this place. But there's a painful history, too. Russian colonization preceded decades of U.S. government policies that separated native families, suppressed their culture and language, and cemented disparities in education, employment, and health.
Change is afoot, though. Many people here say in the past few years, a new spirit of truth and reconciliation has spurred action to reduce health and other disparities and heal historical wounds. 
"When I was in high school, it was so taboo to talk about being native," says Krista Perala, a case worker in Sitka Tribe of Alaska's social services department. "Now the schools are embracing [our culture], the hospitals are embracing it."
Perala has been part of a vital shift in the relationship between the tribe and Alaska's Office of Children's Services. The two groups have worked together for five years to better enforce the federal Indian Child Welfare Act of 1978. It gives tribes jurisdiction over custody cases involving native children and aims to keep children from being severed from their native culture and identity.
In Sitka, state and tribe social services and courts personnel have trained and planned together, helping non-native state staff better understand the history and impact of trauma on tribal citizens. The collaboration has created a more culturally sensitive process for keeping native families intact, whenever possible. Recently, one young mother facing parenting challenges wasn't benefiting from "the Western way of counseling," Perala says. Then, the woman participated in a 12-week parenting program created for indigenous people.  
"She was the star of the group," Perala says.
These preventive efforts have had a compelling outcome: Sitka now has Alaska's lowest rate of native children being removed from their homes in child welfare cases.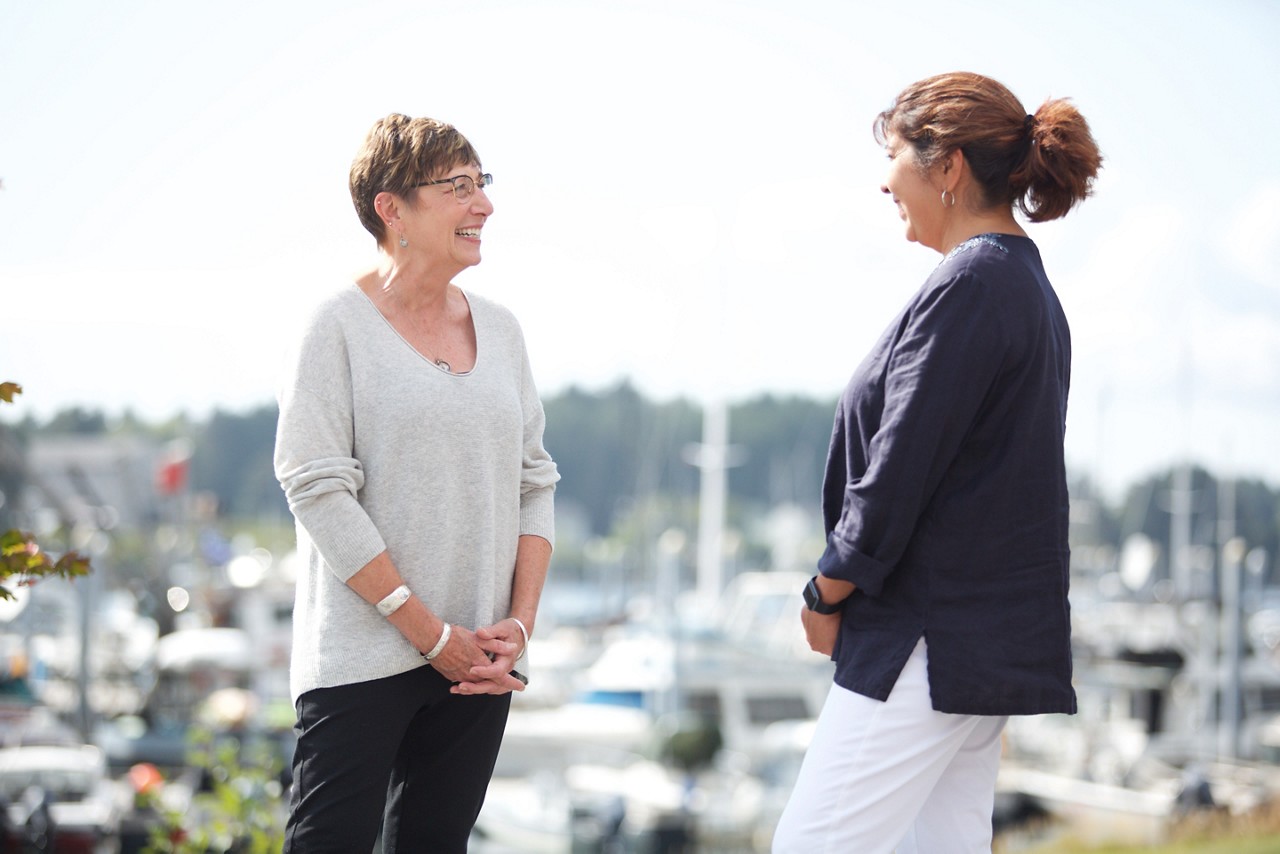 Melonie Boord (left), director of Sitka Tribe of Alaska Social Services, and Kathy Branch, Child Protection Supervisor for Alaska Office of Children's Services.
2016 Culture of Health Prize Winner
Shoalwater Bay Indian Tribe, Wash.
Members of the Shoalwater Bay Indian Tribe emphasize connecting youth to their native culture as a way to anchor them and prevent them from engaging in risky behaviors.  
The change is visible in health care, too. Southeast Alaska Regional Health Consortium (SEARHC), a tribal health organization headquartered in Sitka, recognizes that a strong connection to culture can help with prevention and management of disease. SEARHC has promoted better health for a number of years by offering cultural activities such as canoe journeys and beading groups. Its cafeteria serves patients traditional subsistence foods when they receive donations like locally harvested fish and deer from community members. With its acquisition this year of Sitka's public community hospital, the organization hopes to eventually create a system of care that embeds cultural practices all along the health journey.
There's more work to be done, people here say. Some citizens of the tribe would like to see more emphasis on local, indigenous history and language required in the high school curriculum, for example.  
But recognition is certainly growing that native culture has the power to boost well-being.
"Culture is healing," says Melonie Boord, the tribe's social services director. "It's healthy." 
When I was in high school, it was so taboo to talk about being native. Now the schools are embracing [our culture], the hospitals are embracing it.
—Krista Perala, case worker, Sitka Tribe,  Alaska's Social Services Department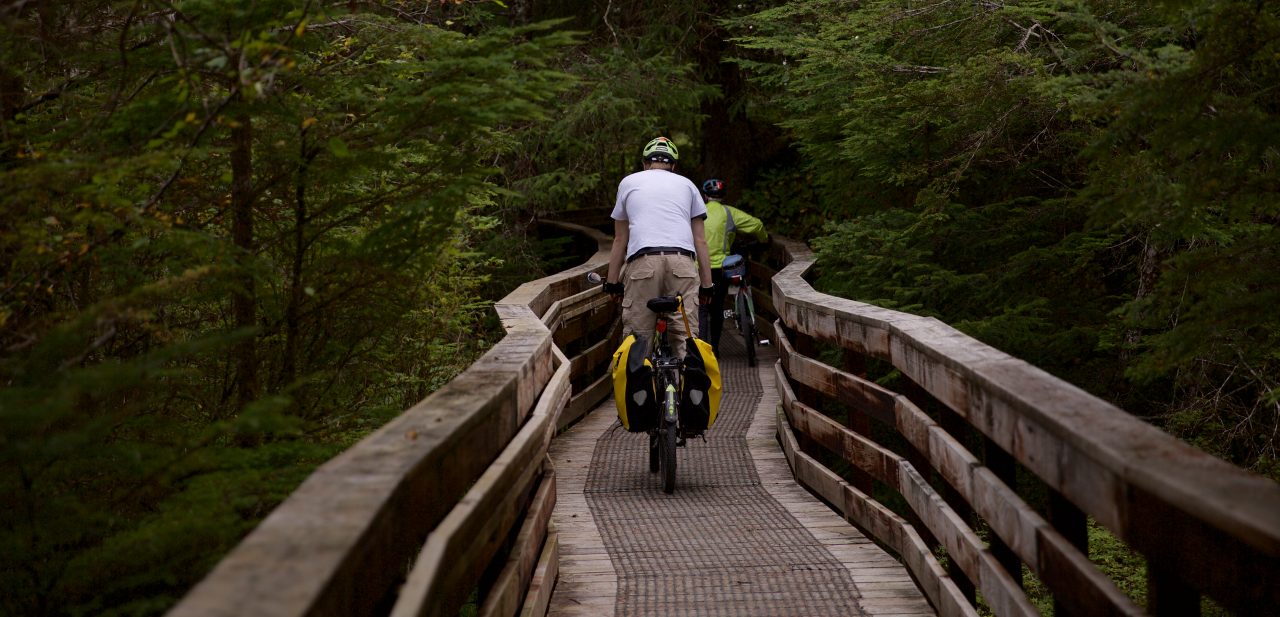 Natural Resources and Better Health Go Hand in Hand
Out on Sitka Sound, fisherman Eric Jordan is trolling for chum salmon. His two deckhands deftly let out 100 fishing lines and lures behind Jordan's boat, the I Gotta. Jordan steers, checks his sonar monitor for schools, and scans the water for fish cresting the surface, or "finners."
All the while, he's talking about the Tongass National Forest, which contains waterways where salmon spawn. That means the livelihoods of salmon fishermen like Jordan rely not only on healthy seawaters, but also on the conservation of inland rivers, streams, and trees.
"What makes Sitka a healthy community is that we have a health consciousness that extends beyond the community to the whole ecosystem that surrounds us," Jordan says.
Many people in this rugged community—whether because of their heritage, their work in Sitka's dominant industries of fishing and tourism, or a love of Sitka's natural grandeur—are drawn to stewardship of the land, air, and sea. Now, they are working together to protect its natural resources and preserve the health of everyone and everything that lives here.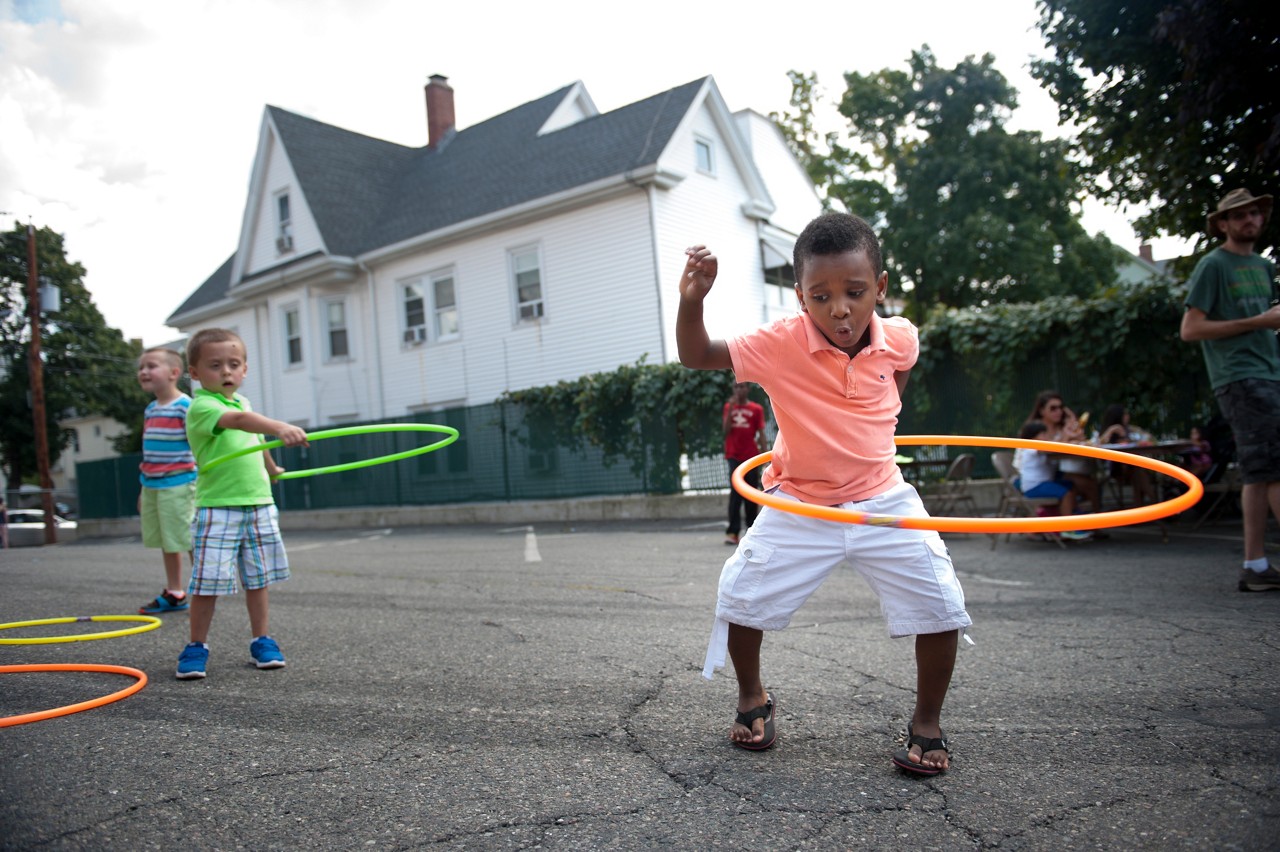 The Culture of Health Prize
The Prize honors and elevates U.S. communities working at the forefront of advancing health, opportunity, and equity for all.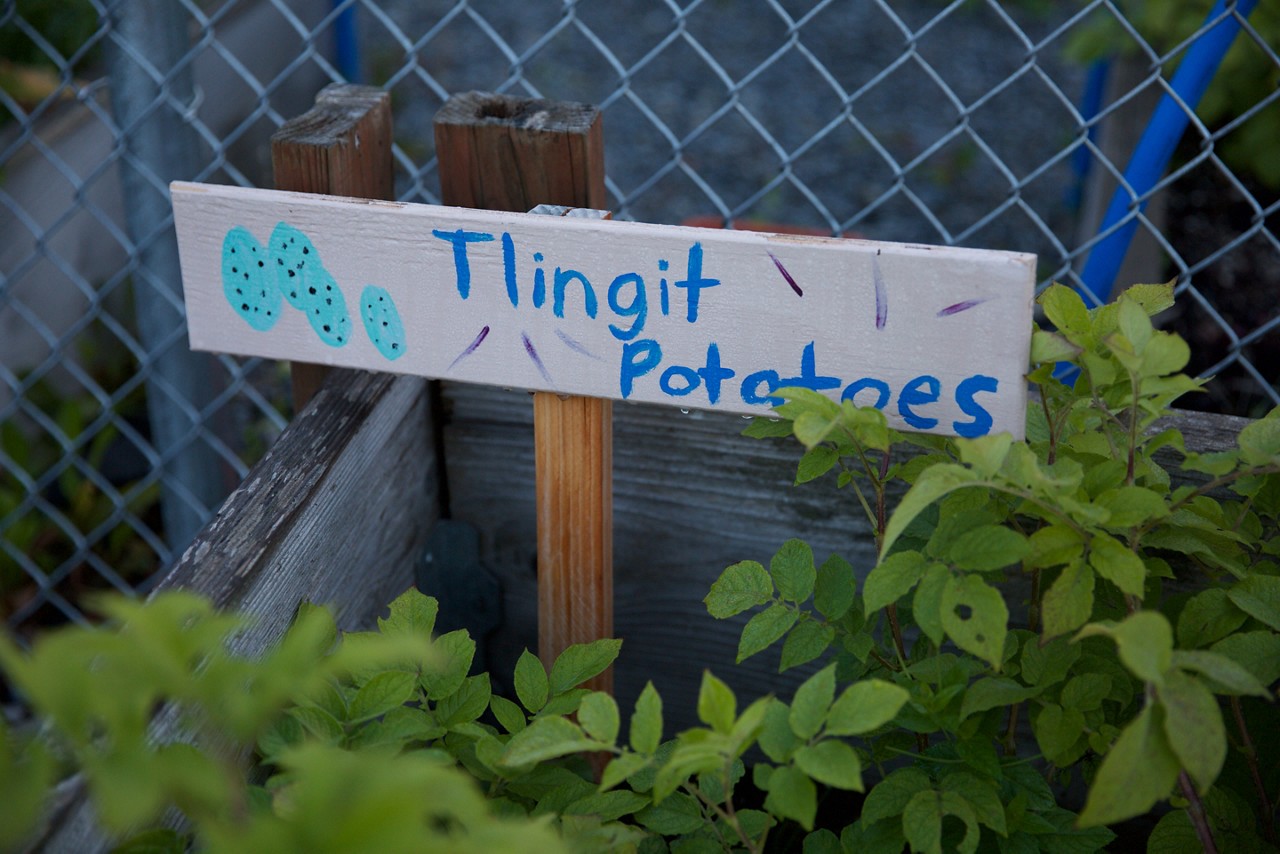 Tlingit potatoes grow in the community garden run by the Southeast Alaska Career Center in Sitka.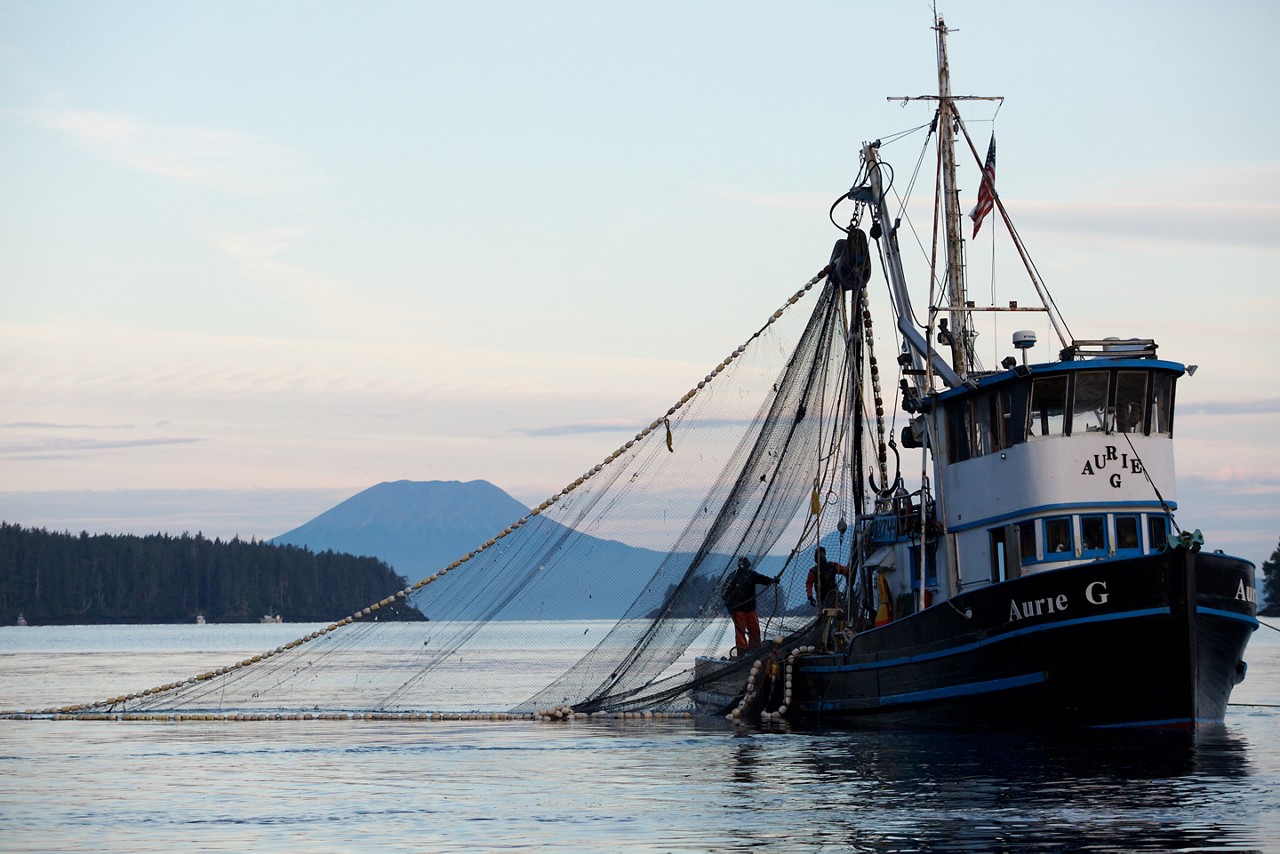 Commercial fishermen on a purse seiner boat collect fish in the early morning in Sitka.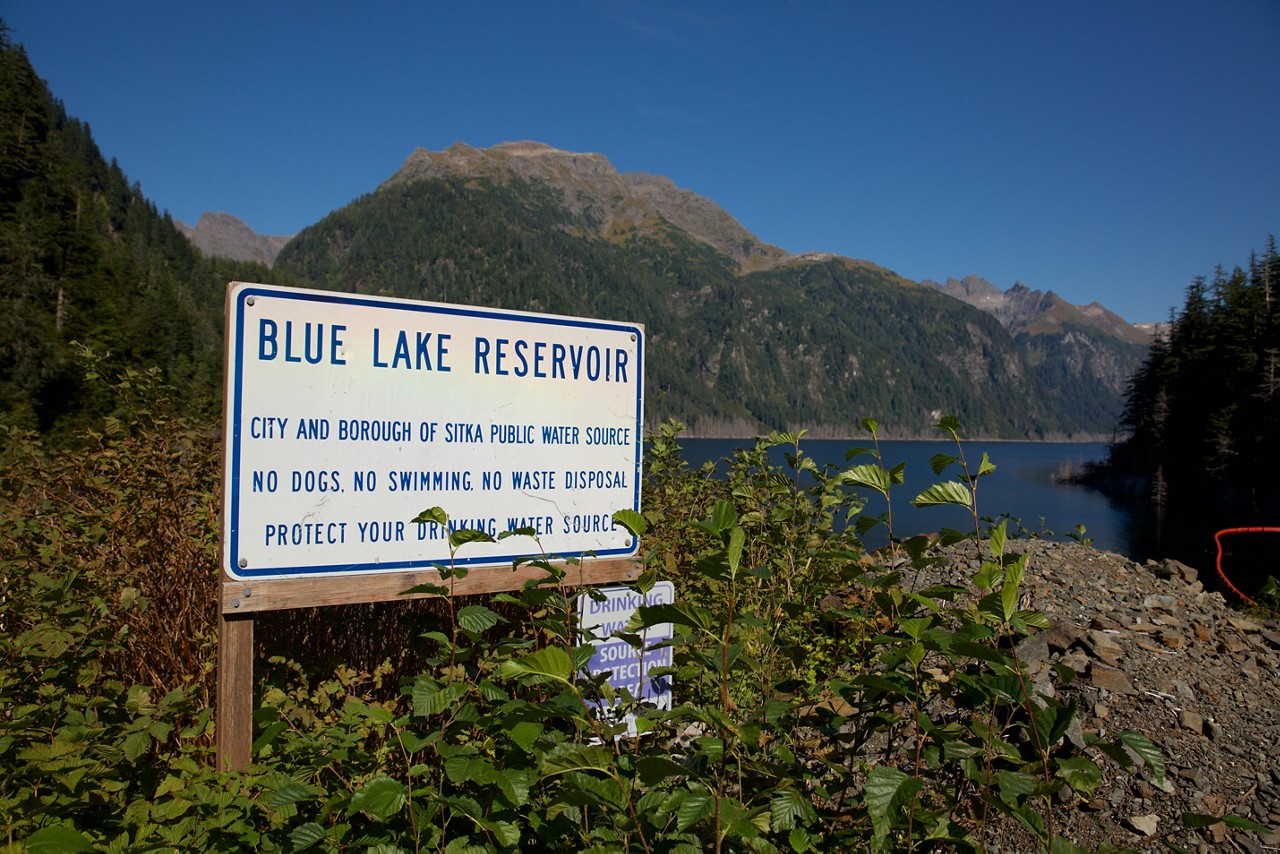 Blue Lake Hydroelectric Project provides clean, renewable, local energy to Sitka.
The community is making strides to reduce its carbon dioxide emissions through a range of efforts:
Becoming a bicycle-friendly community was one of the first goals set by Sitka Health Summit in 2007. Sitka has since added bike parking, started the 200-member Sitka cycling club, provided more education about biking, and posted Alaska's first ordinance outlawing phone-based distracted driving. More than 5 percent of Sitkans commute by bike, comparable to cities like Portland, Ore., and Minneapolis. 
Sitka is also among the few U.S. communities with an electrical grid powered by 100 percent clean, renewable, local energy. The expansion of the Blue Lake Dam, a salmon-friendly hydroelectric facility, five years ago made this feat possible. 
A third or more of Sitka households use electric heat now, according to the nonprofit Sitka Conservation Society. The city's electric department and local environmental groups encouraged residents to switch from gas to heat pumps by promoting an energy rebate. A carbon offset program generates the funds to buy heat pumps for low-income families.
Other conservation efforts in Sitka are complex and still in progress. The Sitka Tribe of Alaska prioritizes conserving subsistence foods—such as herring eggs, halibut, sockeye, and deer meat—that Alaska Natives have traditionally relied on. Whereas in the past, tribal citizens have felt the community at large dismissed their concerns, dozens of non-native Sitkans lent their support over the past two years as the tribe challenged a state policy regarding when and how much herring can be harvested by commercial fishermen.
2017 Culture of Health Prize Winner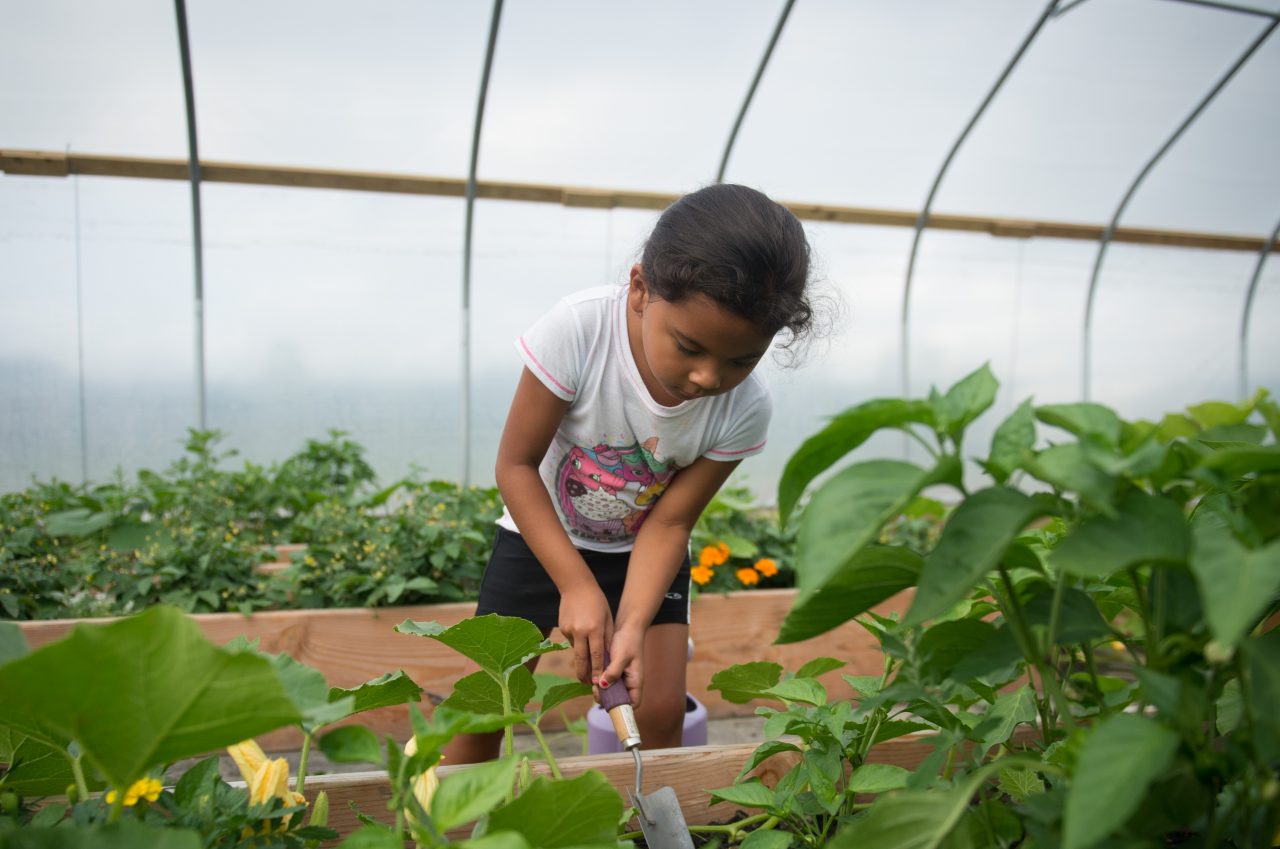 Seneca Nation of Indians, N.Y.
New York's Seneca Nation of Indians is preserving earth, water and sky for future generations.  
In response, the Alaska Board of Fisheries, which sets fishing management policies and limits, expanded the subsistence-only zone in Sitka Sound, but rejected Sitka Tribe of Alaska's proposal to decrease the commercial harvest guideline. But traditional ceremonies held by the tribe to honor the herring brought many Sitkans a sense of healing and bolstered their commitment to address other state policies.

"Sitka Tribe of Alaska has been fighting for the herring since at least the 1980s," says Louise Brady, lead operations manager at Sitka National Historical Park and a citizen of the tribe. Finally, she says, a larger swath of the community is listening and standing with them.
What makes Sitka a healthy community is that we have a health consciousness that extends beyond the community to the whole ecosystem that surrounds us.