2021 RWJF Health Equity Award Winners Announced

Recognizing individuals changing systems and policies to improve opportunities for all.
News Release
Oct-22-2022
|
2-min read
Princeton, N.J.—The Robert Wood Johnson Foundation (RWJF) today announced nine winners of the 2021 Award for Health Equity, which celebrates individuals who have changed systems and policies at a local level to increase the chance for everyone to have a fair and just opportunity for health and wellbeing. The winners received a cash prize. They will be honored at the 2021 RWJF Award for Health Equity Recognition and Learning (pre-recorded) event on the RWJF YouTube channel which will be accessible on October 19, 2022 at 12:00 p.m. EDT.

The RWJF Award for Health Equity was launched in 2015, supporting national membership organizations from public health, healthcare, social justice, civic leadership, community development, education, and philanthropy in recognition of their important work in the field. Those organizations find and select changemakers in their communities who are improving wellbeing for the people they serve. 
As our nation emerges from a global pandemic that has illuminated health inequities across our society, the honorees continue to build bridges to connect those who have been disconnected, underserved, and excluded. The honorees include two innovators who are making behavioral health culturally and linguistically responsive and changing mental healthcare in the process; an inspiring leader who is pioneering a holistic, equity-based healthcare model to give clients living in rural areas equal opportunities to achieve good health; and a health systems trailblazer who has introduced community baby showers as a gateway to quality prenatal care and improved birth outcomes.
"The 2021 Health Equity Award winners demonstrate that systems change is possible. These winners are why we believe that, together, we can build a national Culture of Health that ensures everyone has a fair opportunity to thrive," said Fiona Kanagasingam, vice president, Equity and Culture. "When systems change, structures that privilege some and disadvantage others are dismantled—and people can become active participants in decisions about their health."
Below are the names and organizations of this year's winners:

Brenda Flowers-Dalley of Rising Against All Odds—Selected by AIDS United
Dr. Joyce R. Javier of Filipino Family Health Initiative—Selected by the Asian & Pacific Islander Caucus for Public Health
Javier Alegre of Latino Behavioral Health Services and Teresa Molina of University Neighborhood Partners at the University of Utah—Selected by Community-Campus Partnerships for Health
Susan Rubio Rivera of MUJER—Selected by Hispanics in Philanthropy
Erica Thrash-Sall of Presbyterian Villages of Michigan-McFarlan Villages—Selected by LeadingAge
Ilana Steinhauer of Volunteers in Medicine Berkshires—Selected by the National Association of Free and Charitable Clinics
Melissa Robinson of Black Health Care Coalition—Selected by the National Civic League
Emilie Harmeyer of Shreveport Green—Selected by the National Recreation and Park Association
Anagha Talluri and Sanjana Buddi of PURE Youth Femme—Selected by Youth MOVE National


About the RWJF Award for Health Equity
The Robert Wood Johnson Foundation Award for Health Equity recognizes and celebrates individuals who have successfully changed systems and policies that help reduce health disparities and move the nation toward health equity.
About the Robert Wood Johnson Foundation
The Robert Wood Johnson Foundation (RWJF) is committed to improving health and health equity in the United States. In partnership with others, we are working to develop a Culture of Health rooted in equity that provides every individual with a fair and just opportunity to thrive, no matter who they are, where they live, or how much money they have. For more information, visit www.rwjf.org. Follow the Foundation on Twitter at www.rwjf.org/twitter or on Facebook at www.rwjf.org/facebook.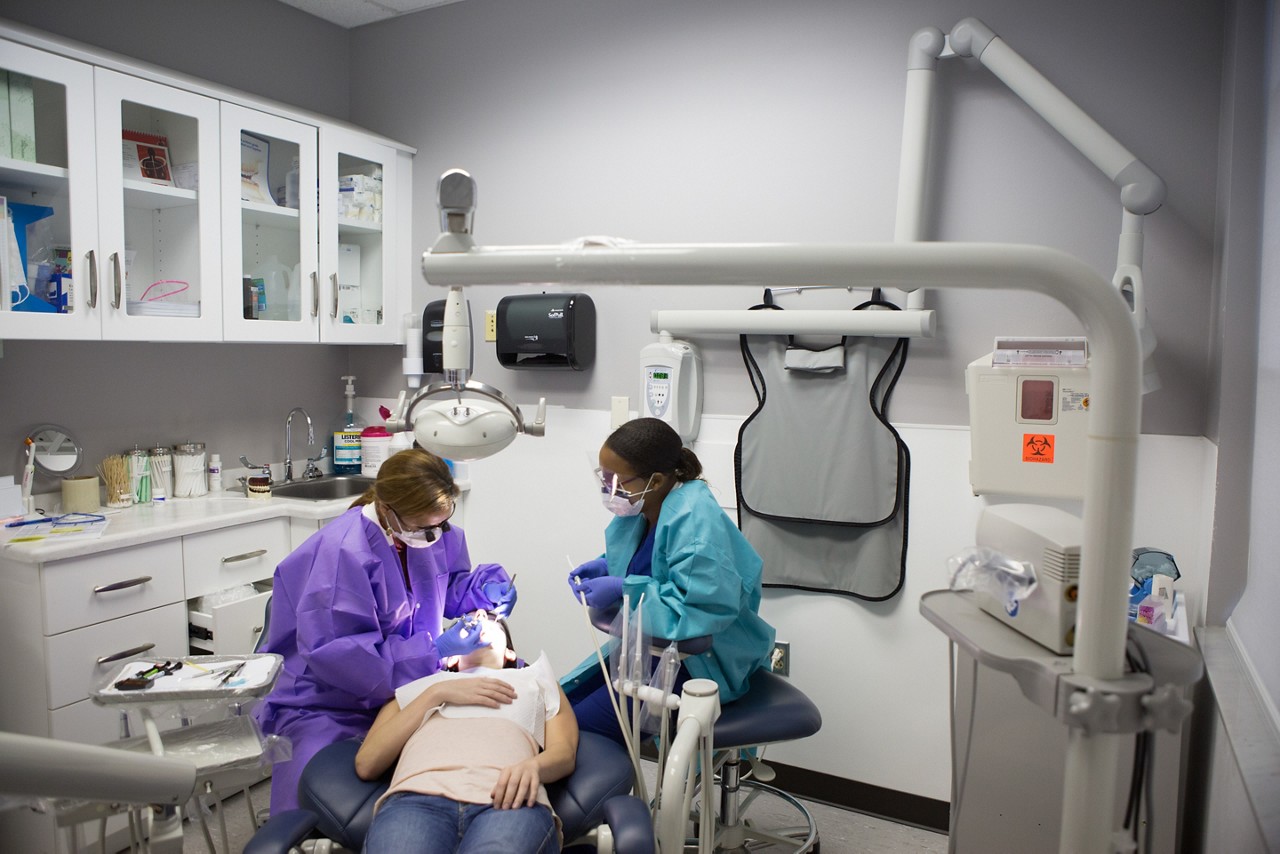 Award For Health Equity
Our RWJF Award for Health Equity honors leaders who change systems and shows us that solutions at the community level can lead to health equity.