2020 RWJF Health Equity Award Winners Announced
Princeton, N.J.—The Robert Wood Johnson Foundation (RWJF) today announced nine winners of the 2020 Award for Health Equity, which celebrates individuals who have changed systems and policies at a local level to increase the chance that everyone has a fair and just opportunity for health and well-being. The winners received a cash prize. They will be honored at the 2020 RWJF Award for Health Equity Recognition and Learning (pre-recorded) event on the RWJF YouTube channel which will be accessible on May 19, 2021, at 3:00 p.m. EDT.
The RWJF Award for Health Equity was launched in 2015, supporting national membership organizations from public health, health care, social justice, civic leadership, community development, education, and philanthropy in recognition of their important work in the field. Those organizations find and select changemakers in their community who are improving well-being for the people they serve.  
The 2020 honorees' work has become even more crucial during the COVID-19 pandemic. The honorees include a certified health care interpreter who advocates for a professionalized and high-quality interpreter workforce to benefit patients with limited English proficiency; two innovators who were instrumental in the development of a state-of-the-art senior activity center that gives older adults in underserved areas a safe and inspiring place to be more active and learn about and monitor their chronic illnesses; and a youth leader who connects young people who are homeless or at risk of homelessness to practical and essential services and resources.
"We profoundly appreciate our 2020 award winners for their passionate commitment to health equity and systems change within the communities they serve," said Avenel Joseph, RWJF vice president of Policy. "Their demonstrated ability to increase health equity and drive systems change is particularly critical as we battle a pandemic that causes disproportionate harm and suffering to underserved communities."
Below are the names and organizations of this year's winners:
D. Rashaan Gilmore of BlaqOut—Selected by AIDS United
Susy Molano of the Oregon Health Care Interpreters Association—Selected by the Asian & Pacific Islander Caucus for Public Health
Ilima Ho-Lastimosa of Waimānalo Learning Center, Ke Kula Nui O Waimānalo and Jane Chung-Do of the University of Hawai'i at Mānoa—Selected by Community-Campus Partnerships for Health

Alex Sanchez of Homies Unidos—Selected by Hispanics in Philanthropy
Linda Coleman of HumanGood—Selected by Leading Age
Maurice Lee of Arizona Safety Net—Selected by the National Association of Free and Charitable Clinics
Tsu-Yin Wu of Eastern Michigan University School of Nursing PhD Program & Center for Health Disparities Innovations and Studies—Selected by the National Civic League
Carol Zernial of the WellMed Charitable Foundation and Daryl D. Quarles of Dallas Park and Recreation Department—Selected by the National Recreation and Park Association
Te Jay McGrath of the City of Pasadena—Selected by Youth MOVE National


About the RWJF Award for Health Equity
The Robert Wood Johnson Foundation Award for Health Equity recognizes and celebrates individuals who have successfully changed systems and policies that help reduce health disparities and move the nation toward health equity.
About the Robert Wood Johnson Foundation

For more than 45 years the Robert Wood Johnson Foundation has worked to improve health and health care. We are working alongside others to build a national Culture of Health that provides everyone in America a fair and just opportunity for health and well-being. For more information, visit www.rwjf.org. Follow the Foundation on Twitter at www.rwjf.org/twitter or on Facebook at www.rwjf.org/facebook.
Grantee Story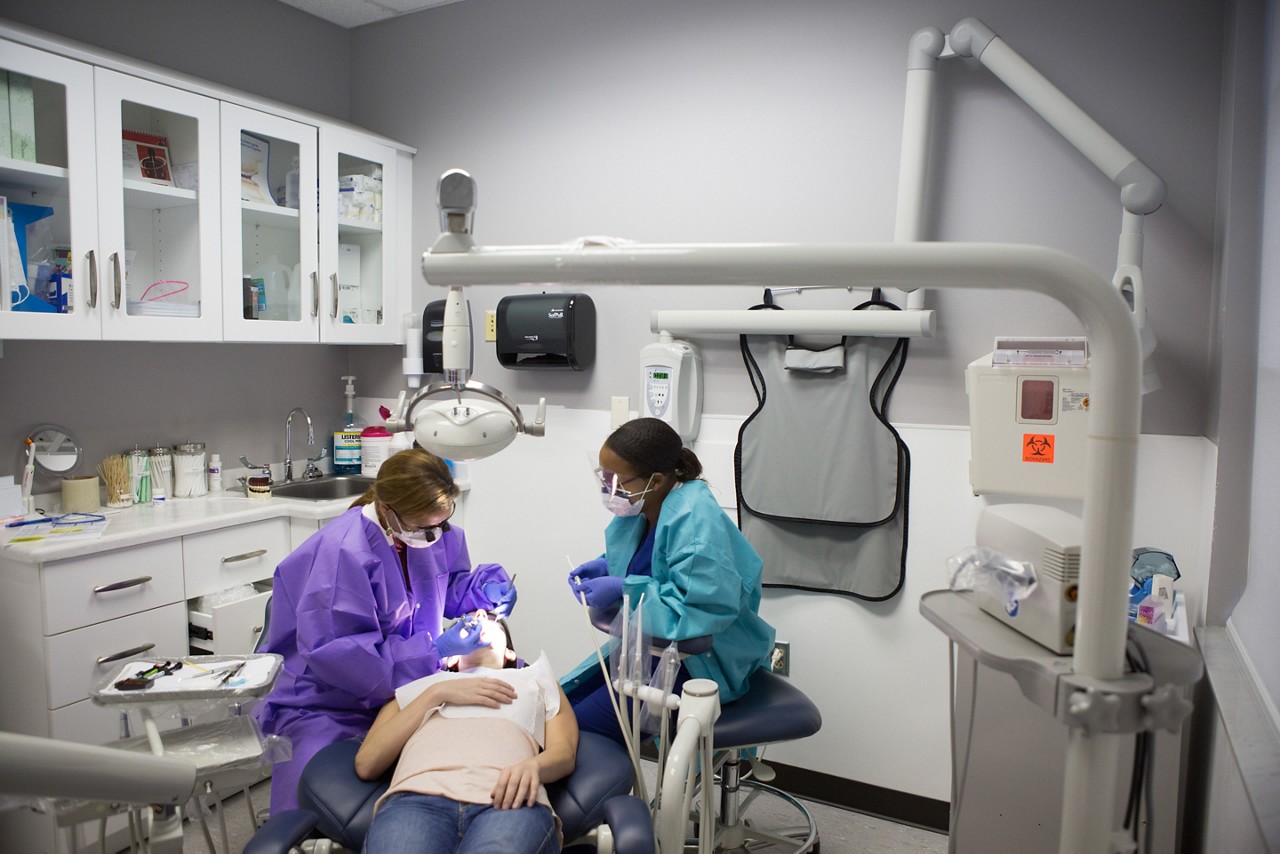 Award For Health Equity
Our RWJF Award for Health Equity honors leaders who change systems and shows us that solutions at the community level can lead to health equity.