Statement from Richard Besser, MD, on Racial Injustice, Violence, and Health In America
Statement
Jun-02-2020
|
2-min read
The Robert Wood Johnson Foundation stands in solidarity with those speaking out against anti-black racial violence and seeking racial justice in America. The brutal killing of George Floyd at the hands of Minneapolis police officers and the unconscionably long list of black victims who preceded him must unite us and embolden us. We echo the voices of outrage and the demands for change.  
Words are not adequate today, as the nation has a painful history of talking our way out of our moments of strife and discomfort. Only action will place us on a path toward true racial justice.
The events of the past week, and America's long history of racial violence, reinforce the Foundation's commitment to challenge systemic barriers and surface the types of solutions that will remake the United States in the name of health equity. We join the many national and community leaders dedicated to fighting injustices that are a detriment to the health and well-being of everyone in America. We stand firmly with those fighting for their very lives every day.
Racism and its associated injustices have engendered tragic consequences for people of color including unequal medical care, and discrimination in housing, employment, education, and the justice system. Research shows that this history of individual and structural racism spanning generations denies opportunity to people of color and robs them of their physical and mental health. The life expectancy of people of color is often a decade or more shorter than their white neighbors just a few blocks away, an injustice that has not moved in generations. Mr. Floyd was only 46 years old. These health disparities, and often the diseases themselves, stem in part from the stress of being silenced, ignored, oppressed, and targeted for violence—too often by those institutions and individuals entrusted to protect all people. 
Already this year, we have seen in the current pandemic how black people and so many other people of color are dying at higher rates than whites. The embedded societal barriers—including racism baked into our systems and institutions—have put them at a greater risk, whether because of their jobs, their limited access to care, their lack of health insurance, differences in medical treatment, or the vulnerabilities of their homes. The inequalities laid bare by COVID-19 simply flow from the existing pandemic of racism and racial violence we are witnessing today. 
In this moment, we are in solidarity with our grantees and partners who see, experience, and respond to racism and injustice every day through work across so many sectors. We are fiercely committed to you and vow to redouble our efforts to support you and to learn from you. We will strive together to get to the other side of this pain, not by an eagerness to move past it, but with a fervor to address our nation's own sickness relating to racism, health, and justice. We see the steep mountain we must climb, but we steadfastly believe in a new vision of an America with greater freedom, dignity, inclusivity, opportunity, and health and well-being for everyone.
To learn more, visit the Foundation's Structural Racism and Health feature.
About the Robert Wood Johnson Foundation

For more than 45 years the Robert Wood Johnson Foundation has worked to improve health and health care. We are working alongside others to build a national Culture of Health that provides everyone in America a fair and just opportunity for health and well-being. For more information, visit www.rwjf.org. Follow the Foundation on Twitter at www.rwjf.org/twitter or on Facebook at www.rwjf.org/facebook.
Research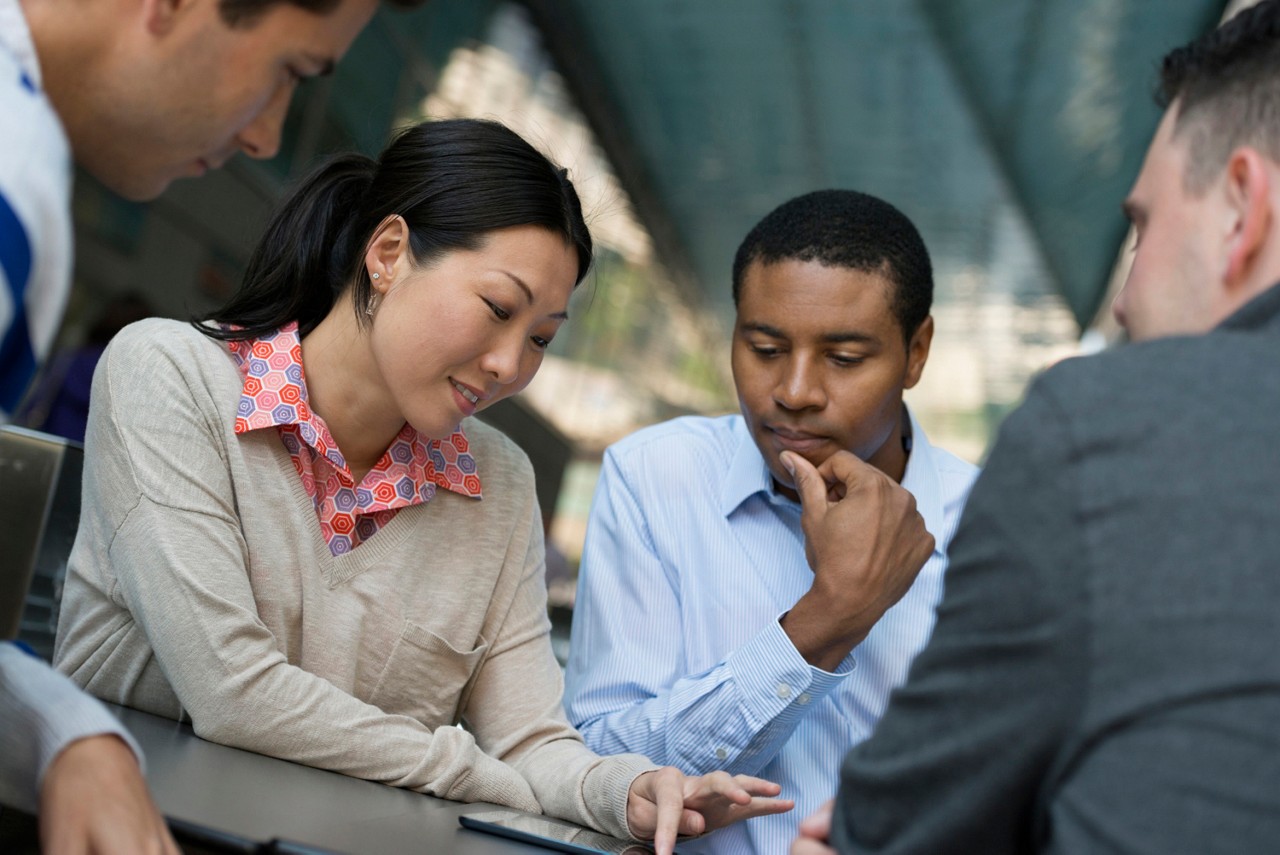 Discrimination in America: Experiences and Views
This series of reports from NPR, Harvard T.H. Chan School of Public Health, and RWJF includes findings from surveys that ask people about their own personal experiences with discrimination.