Statement from Richard Besser, MD, on Proposed Change to Affirmatively Furthering Fair Housing Rule
The following statement from President and CEO Richard Besser of the Robert Wood Johnson Foundation is in response to a proposed change to the Affirmatively Furthering Fair Housing rule.
The Robert Wood Johnson Foundation opposes a recent proposal by the U.S. Department of Housing and Urban Development (HUD) to drastically reform the Affirmatively Furthering Fair Housing (AFFH) rule. These changes would neutralize its power to foster inclusive communities. Instead, we urge HUD to maintain the existing AFFH rule, which names and addresses residential segregation as a barrier to physical, social, and economic well-being.
Adopted in 2015, the AFFH rule requires communities receiving HUD funding to undertake a structured planning process every five years to assess the degree of segregation locally and regionally, explore disparities in access to social and economic opportunity and healthy environments, and engage community members and stakeholders from multiple sectors to develop a comprehensive fair housing plan that promotes integrated communities free of discrimination.  
Studies of the 2015 AFFH rule have demonstrated positive impacts, including more robust public engagement across sectors; goals that are more concrete and measurable; and more new actions to achieve these goals, including the central objective of reducing segregation. 
HUD's proposed changes to the rule threaten this advancement by effectively eliminating any reference to desegregation and creating areas of opportunity. Segregation is a root cause of our nation's race- and income-based health inequities and must be confronted. People of color and people with low incomes have less access to green space and high-quality health care in their communities and greater exposure to violence, environmental pollution, and stores selling health-harming products. Black children in more segregated counties fare worse in rates of child poverty and high school graduation than those in less segregated counties. Over the course of a lifetime, residential segregation limits wealth accumulation and social and economic mobility and contributes to lower life expectancies. 
Other proposed changes to the AFFH rule also raise concern, including removing the requirement for community engagement and participation, which are essential to democratic decision-making and advancing health equity; and exempting public housing agencies from submitting their own fair housing assessments and plans, even though millions of people living in public and subsidized housing face heightened barriers to health and well-being.
Research demonstrates that a safe, affordable, and stable home—in a community with good schools, fair-paying jobs, and access to healthy foods and green spaces—is a must for well-being. However, housing inequities in this country are pervasive. 
Therefore, we encourage HUD to preserve the existing AFFH rule—to directly take on residential segregation; to fully assess and address all obstacles to fair housing; and to promote robust community engagement in the assessment and planning process. These efforts are one critical piece of the work needed to ensure that everyone in America has a fair and just opportunity for good health and well-being
Our Foundation will submit formal regulatory comments to HUD by the March 16 deadline and urges other organizations to do the same. For more information, see our fact sheet and detailed summary of Affirmatively Furthering Fair Housing.
About the Robert Wood Johnson Foundation

For more than 45 years the Robert Wood Johnson Foundation has worked to improve health and health care. We are working alongside others to build a national Culture of Health that provides everyone in America a fair and just opportunity for health and well-being. For more information, visit www.rwjf.org. Follow the Foundation on Twitter at www.rwjf.org/twitter or on Facebook at www.rwjf.org/facebook.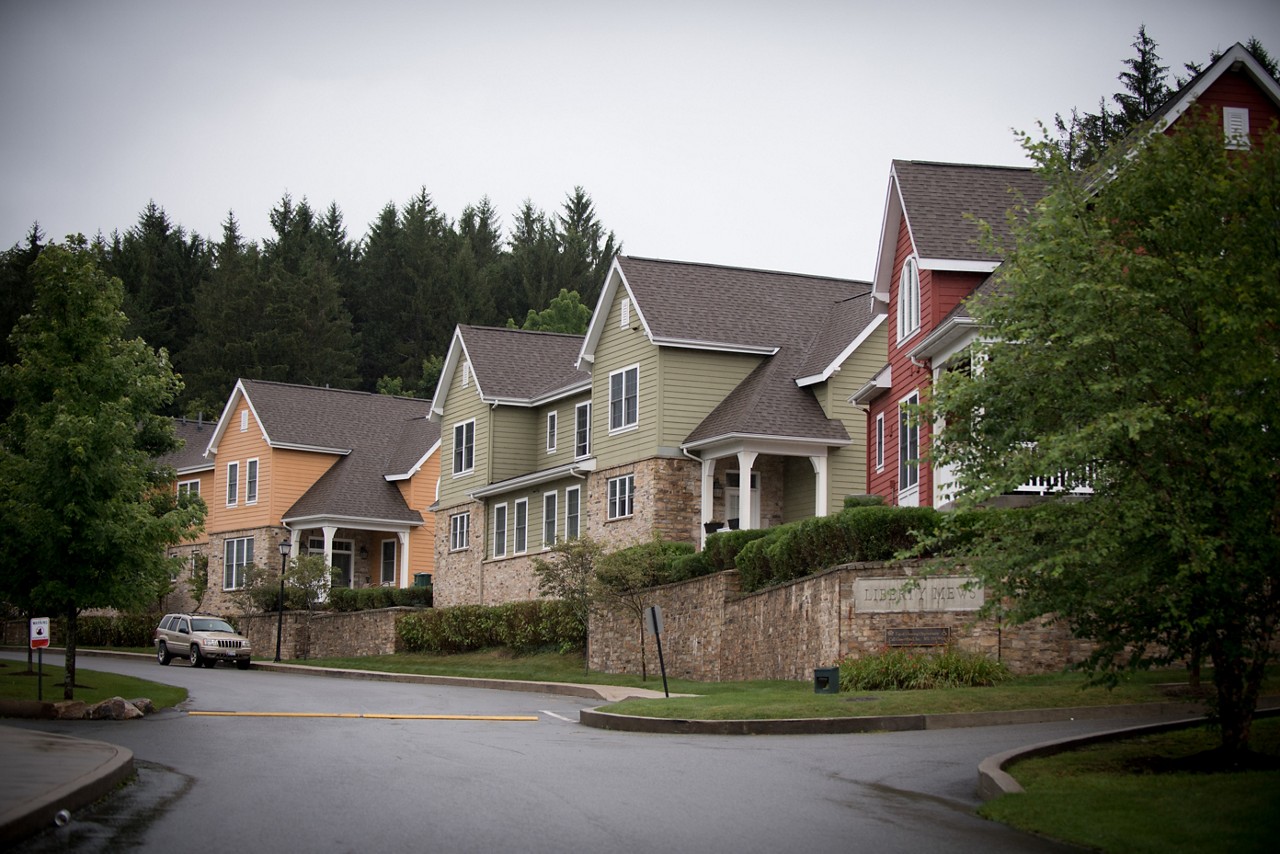 RWJF Comments on Proposed Rule Regarding Affirmatively Furthering Fair Housing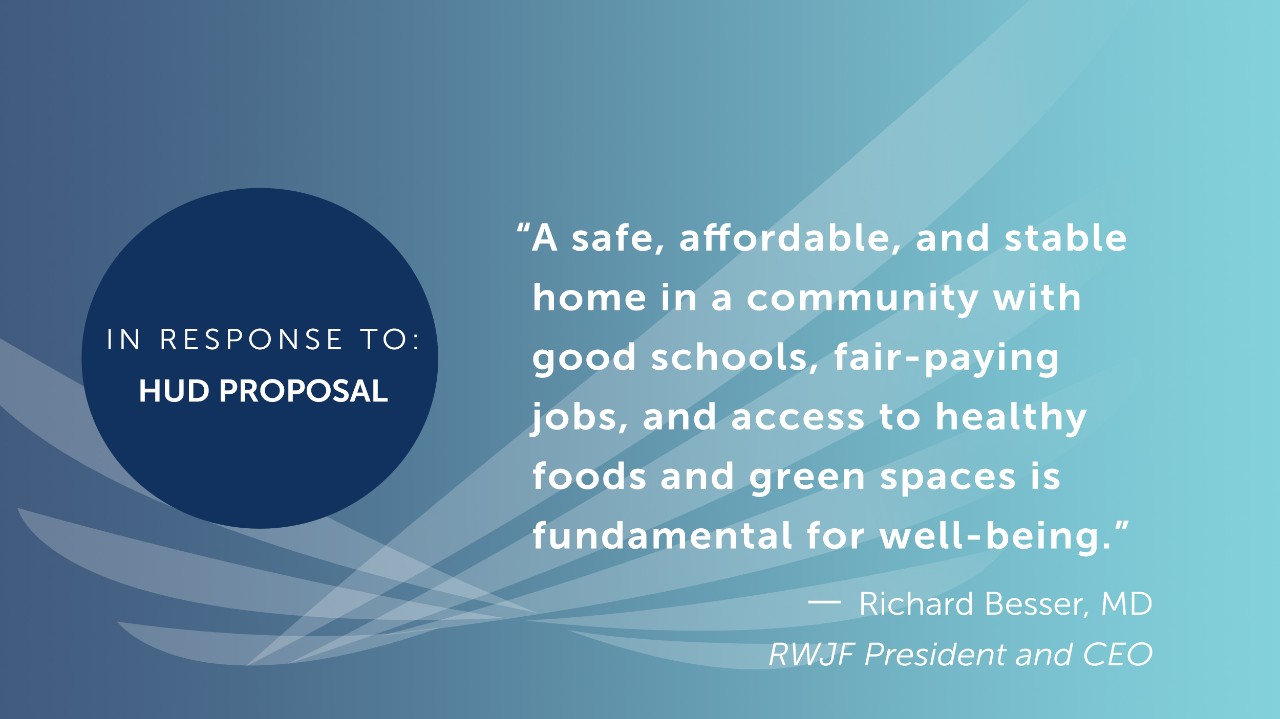 RWJF Statement on Proposed Changes to Disparate Impact Standard in Housing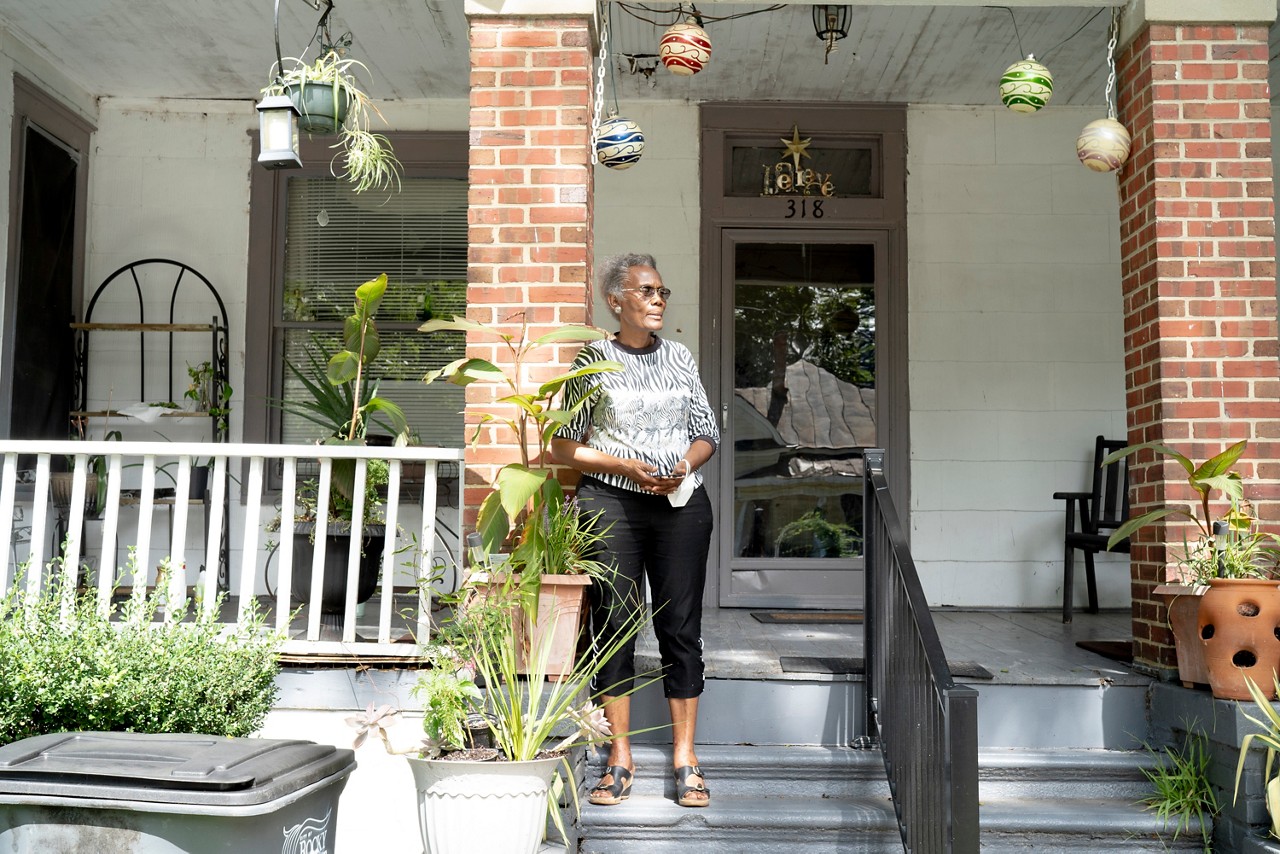 RWJF Library: Housing
Housing and neighborhood conditions are inextricably linked to health and wellbeing.