Risa Lavizzo-Mourey Stepping Down as President and CEO of Robert Wood Johnson Foundation
News Release
Sep-13-2016
|
4-min read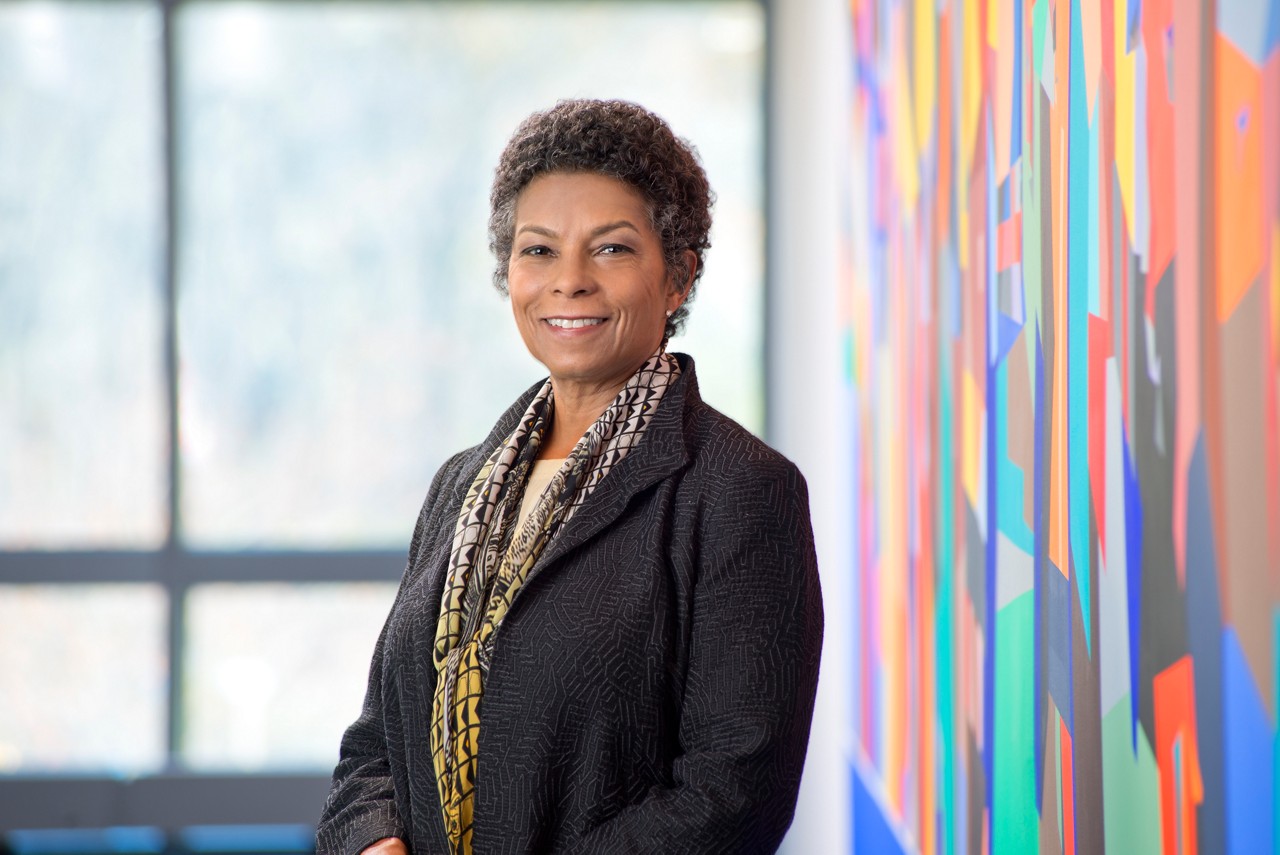 Princeton, N.J.—After nearly 14 years at the helm, Risa Lavizzo-Mourey, MD, MBA, the first woman and the first African American to lead the Robert Wood Johnson Foundation (RWJF), announced today that she will step down once a successor is in place. Lavizzo-Mourey has served as president and CEO of the $10 billion private foundation, the nation's largest philanthropy devoted to health, since January 2003.
Under her leadership, RWJF has worked to advance the vision of building a Culture of Health, one that will enable everyone in America to live longer, healthier lives.
The vision emphasizes that health is an essential building block for personal fulfillment, thriving communities, equity, and a strong competitive nation.
Chairman of the RWJF Board of Trustees Roger Fine said, "Risa's commitment to improving the health of this nation during her tenure as CEO is simply unparalleled, and she has led this Foundation with an extraordinary sense of purpose and passion. It is difficult to see her leave but we are fortunate that she will remain at the helm until a successor is in place," he added. Korn Ferry will be assisting the Foundation in the search for its CEO.
A globally recognized leader, Lavizzo-Mourey has been named eight times to the Forbes list of most powerful women in the world. She also has been selected nine times by Modern Healthcare as one of the 100 most influential people in health care.
During her tenure, Lavizzo-Mourey spearheaded what some consider one of the Foundation's boldest health initiatives—reversing the nation's childhood obesity epidemic. In 2007, RWJF announced an historic commitment of $500 million to this priority, launching a national movement to raise awareness of the issue and to find solutions through funded research, communications campaigns, and changes to public policy. In 2015, encouraged but not satisfied by the nation's progress, RWJF committed another $500 million to sustain the movement for another decade.
The Foundation's childhood obesity initiative has attracted many high-profile allies, including First Lady Michelle Obama, who adopted the cause through her Let's Move! campaign. The Foundation continues to actively work alongside different sectors to address the issue, including schools, industry, cities and local communities, policymakers, and organizations seeking to ensure all children have access to healthy food and opportunities to be active.
In the nine years since RWJF launched the childhood obesity initiative, positive strides have been made:
The obesity rate among all children ages 2 to 19 has stopped rising and has held steady at 17 percent, according to the Centers for Disease Control and Prevention.
Among the nation's youngest children, ages 2 to 5, the obesity rate has decreased from 13.9 percent in 2003-2004 to 8.9 percent in 2011-2014.
Lavizzo-Mourey also built upon RWJF's decades-long support for programs aimed at helping individuals obtain health care coverage, providing relevant research, consumer outreach, and technical assistance to states implementing the Affordable Care Act.
The Foundation also helped develop strategies to simplify enrollment in the Children's Health Insurance Program (CHIP), engaging community leaders, schools, businesses, churches, and civic groups across the nation in the initiative.
Lavizzo-Mourey has upheld the Foundation's longstanding legacy of leadership training, continuing its commitment to elevating the role of nurses as well as developing new generations of health leaders. She redesigned many of the Foundation's signature leadership, fellowship, and scholarship programs, making them more interdisciplinary to meet the complex health needs of the 21st century.
In 2008, RWJF created the Commission to Build a Healthier America, a national independent, non-partisan body of leaders who examined what factors outside of the medical care arena influence health. After collecting data and holding listening sessions across the nation, the Commission issued a landmark report in 2009 titled "Beyond Health Care." The report underscored findings that good health depends more on where people live, learn, work, and play rather than medical care alone, and issued a list of national recommendations to improve health at the local, state, and federal levels.
The Commission's findings informed Lavizzo-Mourey's decision, with the full support of the Board, to move the Foundation toward its current vision of building a Culture of Health in America—emphasizing that well-being is the sum of many parts including making health a shared value within every sector of society; creating healthier, more equitable communities; strengthening the integration of health systems and services; and ensuring every child in the United States has the opportunity to grow up as healthy as possible.
"It has been a true pleasure and honor to work alongside a visionary like Risa," said James Marks, MD, MPH, executive vice president of RWJF. "She will be greatly missed, but will leave us a tremendous legacy. Building a Culture of Health is a vision that will energize our work for years to come."  
About the Robert Wood Johnson Foundation

For more than 40 years the Robert Wood Johnson Foundation has worked to improve health and health care. We are working with others to build a national Culture of Health enabling everyone in America to live longer, healthier lives. For more information, visit www.rwjf.org. Follow the Foundation on Twitter at www.rwjf.org/twitter or on Facebook at www.rwjf.org/facebook.