In Chicago's Little Village, grassroots advocacy for water justice offers important lessons for other communities seeking to improve water infrastructure and advance health equity.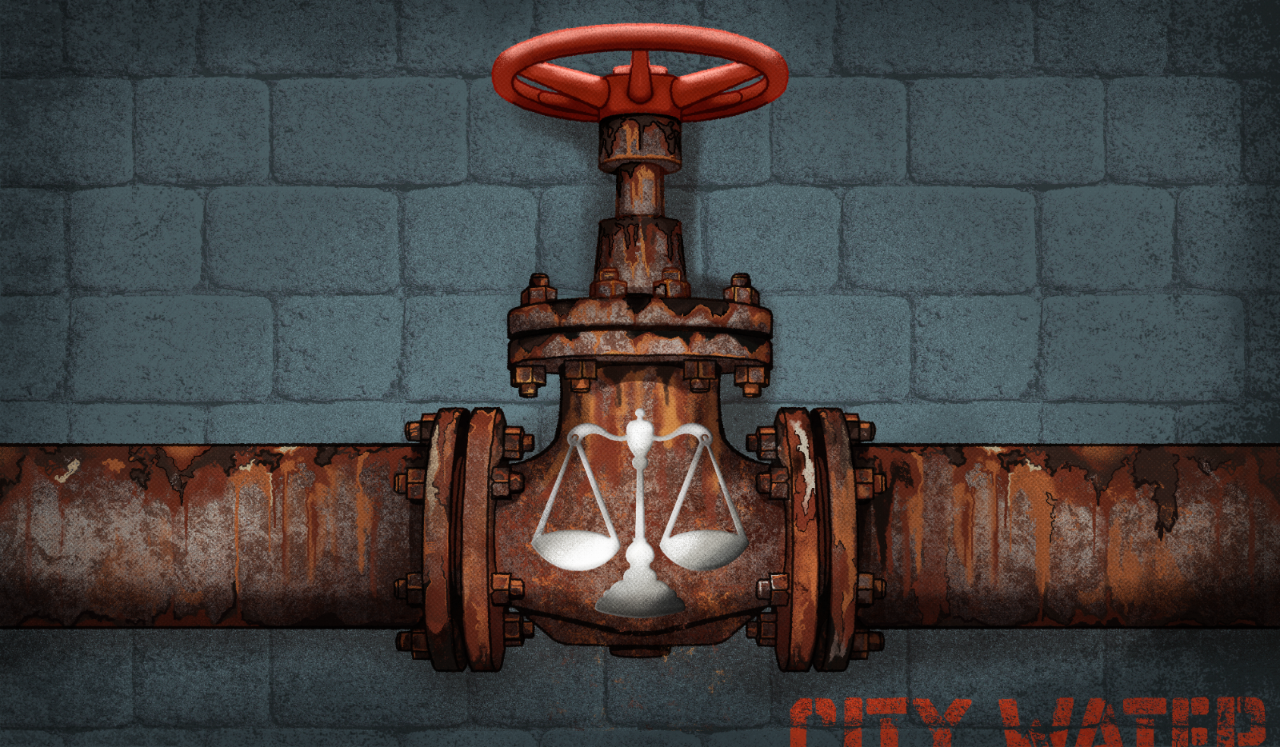 The Flint water crisis prompted anxious school districts nationwide, including ours in Chicago, to test water in our public schools. The results were alarming: Thirty-seven percent of schools had levels of lead in the water fountains that were far above the federal limit.
This was the beginning of our journey toward water justice in Little Village.
Little Village is a small, culturally and economically vibrant Chicago neighborhood that is home to many Latine families and children. But industrialization and climate change have posed stark threats to our well-being. To build a healthier community, through the years we have worked alongside courageous local leaders to wage tireless grassroots campaigns. For example, one community-led effort transformed contaminated land into open green space—the first public park to be built in Little Village in 75 years. Another effort succeeded in shutting down a coal plant that was polluting our air with toxic fumes.
Most recently, our organization, the Little Village Environmental Justice Organization (LVEJO) has turned its attention to ending the water crisis facing our community. By sharing our experience and key lessons that we have learned along the way, we hope other communities facing similar challenges can find a path forward for catalyzing change:
1. Be guided by the community
We regularly hold community meetings that give Little Village's residents space to voice concerns about whatever is preventing them from living their healthiest lives. When the disturbing results about lead water in schools emerged, upset parents started raising their concerns at these meetings. In listening to them, we realized that our residents had very little knowledge about lead and its devastating impact on children. Our organization stepped up.
We set out to share basic lead information and instruct residents on how to test for it in the water at their homes and workplaces. In addition, we distributed filters and portable bottles for immediate access to safe water.
We listened to the community and met their needs every step of the way. While responding to the lead water crisis in schools, we uncovered many more barriers to safe drinking water—including failing water infrastructure, rising water rates, and increased flooding.
To address these issues, in 2018 we launched a water justice program to ensure clean, safe, affordable drinking water and equitable water infrastructure improvements in our community.
This is a hallmark of our approach. Our work is guided by what we hear and learn from the community about the biggest challenges they face daily—whether that's trouble paying bills, fearing unsafe water, or facing sewer backups. We view community members as the experts. Their involvement is paramount to informing our research and decisions on policies and programs to advocate for.
2. Work together for greater impact
Survival without water is nearly impossible. Yet when COVID-19 hit, people throughout the nation, including those in our Chicago community, were disconnected from their water services if they couldn't pay their bills.
LVEJO was among several advocates to respond by distributing water bottles to residents without water. On the policy side, we worked alongside others to continuously advocate for a moratorium on water shutoffs in Chicago, successfully protecting the right to water. In 2022 the city passed an ordinance that ended water shut-offs for non-payment permanently. This means no one will ever again lose access to water entirely simply because they can't afford it.
We won these victories by working side by side with youth, residents and—importantly—other local organizations. Collaboration made our voices louder and made us stronger.
With some of the fastest rising water prices in the nation, affordability continues to be a major concern—in fact, a recent report found that Chicago's lowest income households pay on average almost 10 percent of their income on their water bill, double the U.S. EPA threshold of 4.5 percent. Spikes in water prices often go unnoticed, so we're continuing to advocate to get permanent financial assistance programs in place and establish long-term affordability solutions to ensure Chicagoans can turn on the tap.
To continue this momentum, we are working to establish and formalize the state's first Water Justice Coalition, bringing local groups together to build a community-based movement to solve the water crisis across Illinois.
3. Prioritize equity
Illinois has the most lead water pipes in the nation—confirmed to be at least 600,000 and more likely up to 1 million lines—with the majority being in Chicago. With 96 percent of residences in Little Village built before 1986, when lead pipes were finally banned, it's likely that a high number of homes have lead in their drinking water.
We know there is no safe level of lead, and we should be replacing lead pipes with the urgency of the public health crisis it is. In 2021, Illinois passed the Lead Service Line Notification Act, which mandates the removal of all lead service lines in the state, joining Michigan and New Jersey as the third law of its kind. Despite enacting legislation, progress has been slow.
We joined a working group with the Chicago Department of Water Management to advise on the equitable implementation and outreach of their lead service line replacement program and continue to urge them in implementing innovative solutions to expedite the replacement of the lines.
The results: Low-income residents and homes with children now have the opportunity to apply to a program to get their lead service line pipes replaced for free. This is in stark contrast to the past, when the replacement cost fell on the homeowner. Over the past year, the city has also removed some barriers from the application requirements so more households can apply to the program.
The city has also launched a pilot program to replace all lead service lines in an entire block of a low-to moderate-income neighborhood, which it is piloting in Little Village. If this works, it could become a blueprint for a more efficient city-wide approach that accelerates water equity.
While we are far from the ideal pace of removing lead pipes from the ground, we are encouraged by this progress. With $15 billion in funding to replace lead pipes now available through the Infrastructure Investment and Jobs Act, we hope states and municipalities see that it is possible to place equity at the center of lead service line replacement and ensure no one is left behind.
Protecting the Right to Water
Clean water is a human right. Jackson, Mississippi has been in the headlines most recently, but in every state there are communities where residents struggle to access safe, affordable drinking water.
At LVEJO, we will continue to fight this injustice and protect the right to water. As we move forward, we will remain dedicated to cultivating a space that centers the voices and needs of communities suffering the greatest impact.
Learn more about how strengthening our water system and other public infrastructure can advance health equity.
About the Authors
Brenda Santoyo is Senior Policy Analyst at Little Village Environmental Justice Organization whose work is focused on water justice.
Jeremiah Muhammad is the Water Justice Program Manager at Little Village Environmental Justice Organization.