Lessons for an Equitable COVID-19 Response and Recovery
Blog Post
Aug-31-2020
|
4-min read
COVID-19 has magnified deep-rooted barriers to health and opportunity—particularly in Black, Latino, and tribal communities. Leaders from these communities shed light on how we can shape an equitable and just recovery.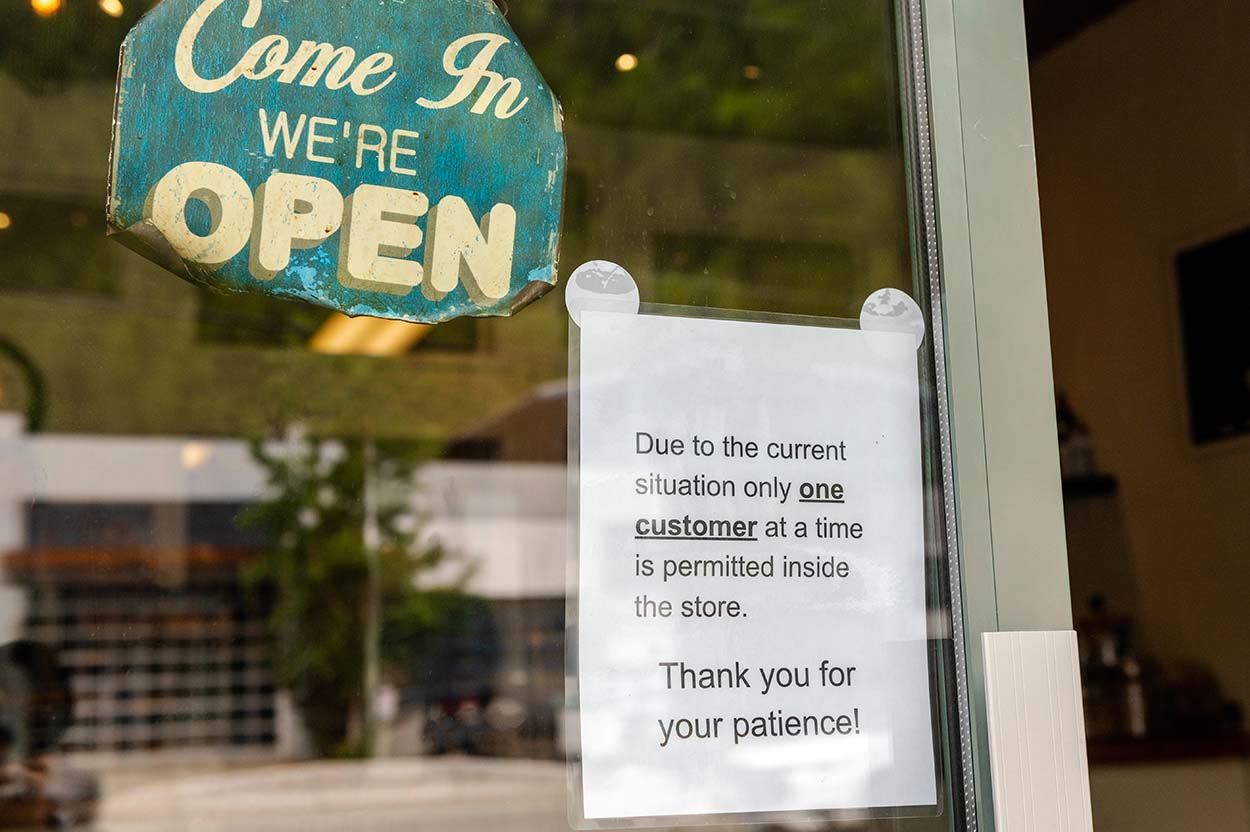 In the almost seven months since the novel coronavirus national emergency was declared, we've witnessed how it has magnified centuries-long inequities that have created deep-rooted barriers to health and opportunity in communities of color and tribal communities.
At the County Health Rankings & Roadmaps, my colleagues and I know the first step to action is knowledge. We cannot address the disparities the coronavirus has brought to light without first understanding the data, challenges, and historical context at play.
Through conversations with six leaders from Black, Latino, and tribal communities, we examined the inequities the pandemic has exacerbated and explored strategies and solutions for where we can go from here. Three lessons emerged from these conversations that can inform an equitable response and recovery.
COVID-19 is Not Happening in a Vacuum
We know that where we live and our access to resources like an affordable home and living wage make a difference in how well and how long we live—and COVID-19 has made that even more apparent.
The coronavirus has exposed cracks and structural inequities caused by unjust and unfair policies and practices, shared Dr. Camara Jones, senior fellow and associate professor at Morehouse School of Medicine and former president of the American Public Health Association, and is a much-needed wake-up call to address them.
Access to child care, running water, and well-paying jobs that can be done remotely all contribute to our ability to stay safe during the pandemic. Dr. Patricia Nez Henderson of the Diné (Navajo) Tribe and Black Hills Center for American Indian Health noted how a lack of access to running water for about 30 percent of Navajo Nation makes it near impossible to follow public health guidelines.
COVID-19 has also created hurdles for people trying to care for their families, as access to child care becomes more limited and they return to work in-person, according to Cassandra Welchlin of the Mississippi Black Women's Roundtable and Mississippi Women's Economic Security Initiative. This is further exacerbated by the fact that communities of color are also overrepresented in essential jobs and services, limiting their options to work from home as they provide critical services. As UnidosUS's Deputy Vice President of Health Rita Carreón pointed out, Latinos have the lowest percent of people who can work from home at 16.2 percent, compared to almost 30 percent of Whites.
Timely, Disaggregated Data are Critical
Local-level data broken down by race, ethnicity, gender, and age are critical for understanding community challenges, with COVID-19 being no exception. Since the arrival of the virus, quickly expanding access to disaggregated data has been paramount for evidence-informed decision-making.
In Chicago, for example, Esperanza Health Centers' Chief Operations Officer Carmen Vergara shared how Esperanza's timely data collection from their health centers laid the groundwork for a faster response in the city. As her team collected more data, they also were able to identify trends, making it easier to see where resources like new testing sites were most needed.
As response and recovery efforts evolve, communities will continue requiring precise, accurate, and transparent data to make informed decisions about resident needs. However, it is also important to recognize that these data may not capture the full story in a community. Not every community has access to universal testing. Additionally, many residents fear how their information may be used or do not seek care due to lack of health insurance, immigration status concerns, and more. All of these factors impact the data collected and their availability.
Opportunity to Reimagine What's Possible
As we look to the future and how we rebuild from COVID-19, we know there is no single solution that will work for every community. But, these past seven months have presented us with an opportunity to reimagine what is possible. Maryland House Delegate Jheanelle Wilkins shared that "some of the issues that have been dead on arrival...are now issues that are truly at the table."
We have the chance to rewrite the narrative on what housing, income equality, access to health care, and more, can look like. Equity-focused decision-making is key for a future ripe with opportunity for every person in America, no matter the color of their skin, how much money they make, or where they live.
About the Author
Ericka Burroughs-Girardi, M.A., M.P.H., is an action learning coach at County Health Rankings & Roadmaps, a collaboration of the Robert Wood Johnson Foundation and the University of Wisconsin Population Health Institute (UWPHI), where she provides strategic guidance to communities who want to move with data to action to improve health and advance equity.