The Impact of Changing SNAP and School Meals During COVID-19
Emergency relief would shore up programs, but longer-term proposals would still reduce access to food stamps, make school meals less healthy.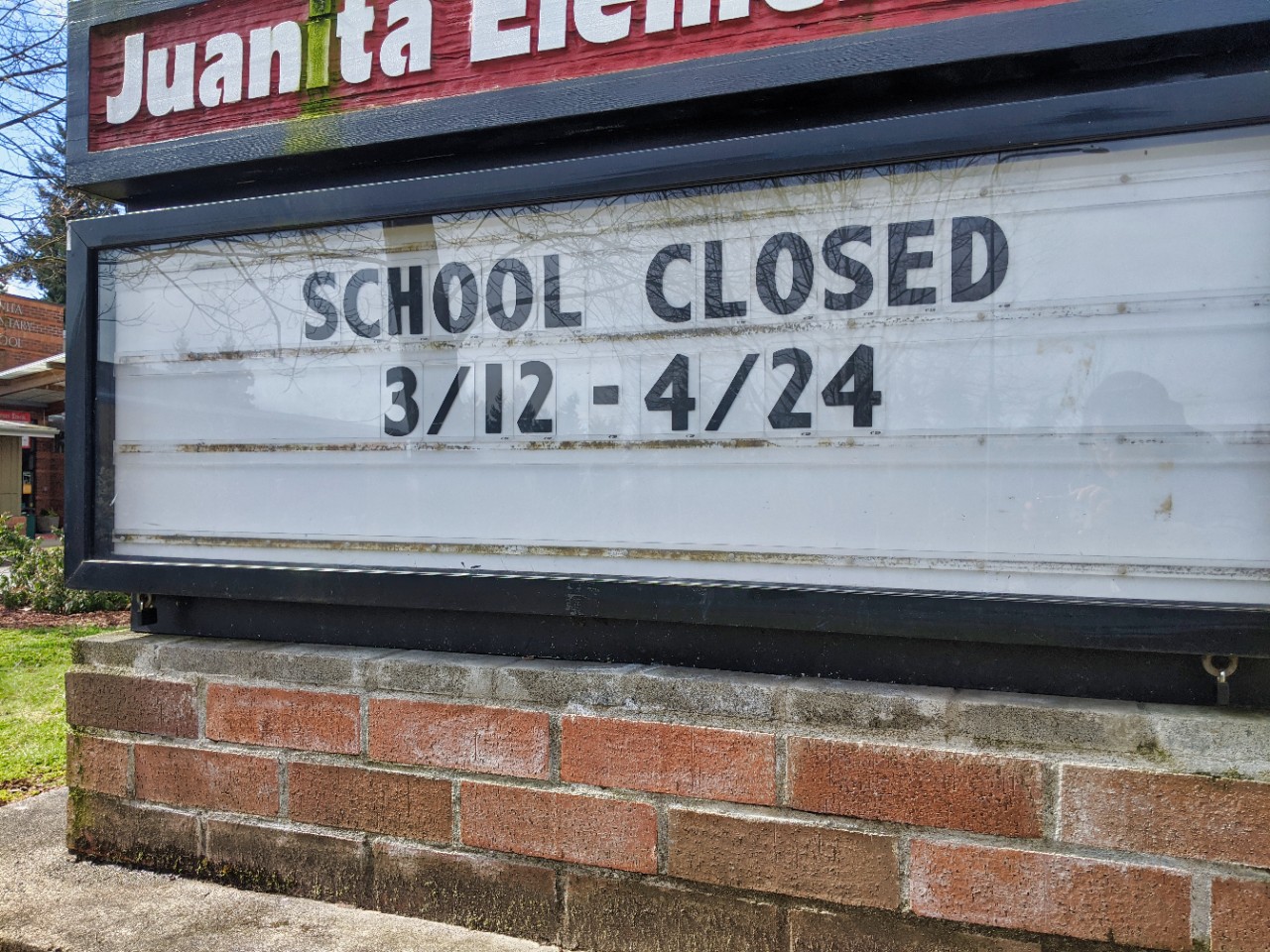 The coronavirus pandemic has resulted in thousands of deaths in the United States and has upended daily life for millions of people across the country. Part of the emergency response at all levels of government has been to ensure that children and families continue to have access to healthy affordable foods.
The largest nutrition assistance program in the United States is the Supplemental Nutrition Assistance Program (SNAP)—sometimes known as food stamps—with the National School Lunch and School Breakfast Programs also among the largest. These programs have become even more critical during the current pandemic, but pending changes to those programs would fundamentally change how they are run and who has access to them.
I spoke with Giridhar Mallya, senior policy officer of the Robert Wood Johnson Foundation (RWJF), to better understand how recent coronavirus relief legislation impacts SNAP and school meals, as well as some of the longer-term proposals in both areas.
Why is SNAP important? Why has the Robert Wood Johnson Foundation invested in the success of the program?
SNAP is the Supplemental Nutrition Assistance Program. It's the program that was previously referred to as food stamps. As a foundation, we care a great deal about promoting health equity, which means giving everybody a fair shot at living out their full health potential. A program like SNAP is just essential to that mission. It provides individuals and families financial support to put food on the table. It serves about 40 million people in this country, in any one particular year. About half those people are kids, and two-thirds are kids, older adults, or people with disabilities. So, it really serves as a lifeline for those people.
What I really love about the program is that it not only meets its primary goal of reducing hunger—and it does that effectively, as has been shown by a whole body of research studies—it also reduces poverty among families. When you look at people who were served by SNAP as kids, if you then follow them over the course of their life, as adults, they have lower rates of things like diabetes and high blood pressure. And some people served by the program have better economic outcomes as adults. So, this program is really a home run in terms of people's physical, financial and social health.
What does it mean for a family to have access to SNAP, particularly during challenging times in their lives?
Most of the families with kids that are served by this program live in poverty. For a family of four, that means they're living on $26,200 or less per year, which really helps put this in perspective. The SNAP benefits—which could be a couple hundred dollars a month—really could mean the difference between a child having three meals per day versus maybe only two or one. Particularly for young kids, food is fuel for their development—their developing bodies, but also their developing minds. There are a number of studies that show that kids who don't go hungry—who are food secure—are both able to be more physically present at school, but also mentally present. So, it has both short and long-term impacts on their educational trajectory.
Congress has recently passed several pieces of legislation to address the coronavirus pandemic. Have any of those impacted SNAP?
Yes, those laws include a few broad changes to SNAP. For one, the work requirements and time limits on benefits that are normally in place have been effectively suspended. Secondly, it lets states request special waivers from the Secretary to provide temporary, emergency benefits to existing SNAP households up to the maximum monthly allotment. Finally, households with children who would normally be receiving school meals will receive emergency SNAP assistance to help cover the meals those children would have had at school. All of those are good changes that aim to make benefits more secure for more people during this emergency.
However, the legislation has not included an increase to the baseline SNAP benefit, which some advocates were calling for as the debates were happening. There was an increase in SNAP benefits during the Great Recession, for instance, that reduced hunger and financial distress.
Apart from that emergency response, what are the potential longer-term changes to SNAP currently on the table?
There's a lot going on in terms of U.S. Department of Agriculture (USDA) actions as it relates to SNAP. In the aggregate, the longer-term changes USDA has proposed will make it harder for a number of people and families to qualify for the program. And for those that continue to qualify, many will see a reduction in benefits. So, I think that is kind of the big-picture impact of these proposals.
In terms of the particular proposals: First there is a proposal from USDA that basically would make it harder for states to waive the work requirements that are written into SNAP. The second is a rule change that would make it harder, again, for states to be more flexible in terms of their eligibility requirements as it relates to income thresholds and asset thresholds. And then the third rule change relates to how utility costs are accounted for in determining whether a person or family is eligible or not. And it basically, again, sets a federal standard, instead of having the state-by-state standards, even though the latter may better reflect what utility costs look like in that place.
What would these proposals mean to those families who are affected by these rules?
The big picture impact is that it would adversely affect eligibility and the amount of benefit that millions of families get. If you look at the impact of all three of these proposals together, 3.7 million people would lose eligibility for SNAP and around 4.5 million people or more would see a decrease in benefits.
We were talking specifically about children before: About a half-million households with children would see a loss of eligibility and over a million would see a decrease in the amount of benefit that they get. So, it's really just a substantial and significant adverse impact if all three of these rule changes went into place together.
How would these changes to SNAP impact kids' access to healthy meals at school?
There are going to be changes to broad-based categorical eligibility that don't just affect SNAP, but also school meals. What happens under broad-based categorical eligibility is that if a child or a family is receiving a certain type of cash benefit from the state, they can automatically qualify for SNAP, and then in turn they can automatically qualify for free or reduced-cost school meals.
With the proposed changes from USDA to broad-based categorical eligibility, almost a million kids would lose their direct eligibility for school meals. Some of them, with additional documentation, would be able to continue to get free or reduced-cost school meals, but some wouldn't. So, this proposed change would also affect kids' access to healthy and nutritious meals in school. It's a double whammy in that way: It impacts food security in the home and also in school.
What impact do healthy school meals have on kids, in terms of their health and their learning?
I think what we've seen, particularly since the Healthy and Hunger-Free Kids Act, is that the nutritional quality of school meals, kids' participation in school meals, and their satisfaction with the school meals have improved. So those are all great things.
What's even more important, I think, from a public health perspective, is that we're finding that through improved nutritional quality of school meals, plus a number of other changes that are happening in school environments, that this can have a positive impact on a kids' health. Additionally, we know that when kids are well-fed, they are much more prepared to learn in school, to meet the developmental and educational milestones they should be meeting, and that they perform better in school. So there are positive impacts on nutrition, health and educational outcomes that are put at risk if this rule goes through.
In January, the USDA proposed changes to the school meals programs that would make those meals less healthy. Can you talk about what impact that proposal would have?
The proposal from USDA would mean that schools would be allowed to serve less fruit, fewer whole grains, fewer varieties of vegetables, and more starchy vegetables. Foods like pizza and cheeseburgers could be served more often without being required to meet nutrition standards. This would have a real impact on the roughly 30 million students who rely on school meals.
An analysis from Healthy Eating Research examined the projected impact of the proposal and found that it would have negative impacts on kids' health and academic achievement. The students who would be most impacted by these changes are those from low-income families attending majority black and Hispanic schools and in rural communities—kids who are often already at highest risk for obesity and related health conditions.
USDA has taken some positive steps to give schools flexibility in how they serve meals during the pandemic, as more than 54 million kids across the country face school closures. That flexibility is commendable, because we know how important healthy meals are to these kids. That's exactly why these potential changes to school meal nutrition standards would be the wrong approach.
Has the coronavirus legislation impacted school meals too?
Yes. As I mentioned before, households with children who participate in the school meals programs should now receive a SNAP benefit instead, so that's one way the legislation impacts these programs. Secondly, USDA has allowed states more flexibility in how they serve meals so that they can serve them outside of school settings.
In the bigger picture, what policy preferences does RWJF have when it comes to SNAP and school meals?
These programs, both SNAP and school meals, have health, educational, and economic benefits. So, I think the big question is: Do we want to make it easier or harder for people to access these effective programs? Our position is that any proposed policy changes to these programs should make it easier for people to qualify and reap the benefits. And when we look at the proposed changes, whether it's the three proposed changes to the SNAP program or this most recent proposed rollback to school meal standards, we don't think those changes meet that principle.
Very specifically, in terms of SNAP, any proposed changes should be carefully considered in terms of what impact it will have on eligibility and utilization, and therefore on the health, educational, and economic outcomes we described. Second, SNAP should continue to invest in strategies that enable people to purchase healthier foods. And there are a few different models that SNAP has tested which have proven effective. We know that it can be more expensive to eat more healthfully, so we need to enable families to do that. Third, we believe these three proposed changes to SNAP should not move forward and that the program should be maintained in its current form.
As for the proposal on school meals, we think it's misguided. As our president and CEO Richard Besser put it, "Weakening school nutrition standards does not solve problems; it creates them."
The bottom line is that, while the coronavirus response legislation seems likely to help in the near term, the long-term changes still on the table would make SNAP harder to access for many people and would make school meals less healthy.
For more on how the coronavirus relief legislation impacted SNAP and other food programs, see resources from the Food Research & Action Center and Urban Institute.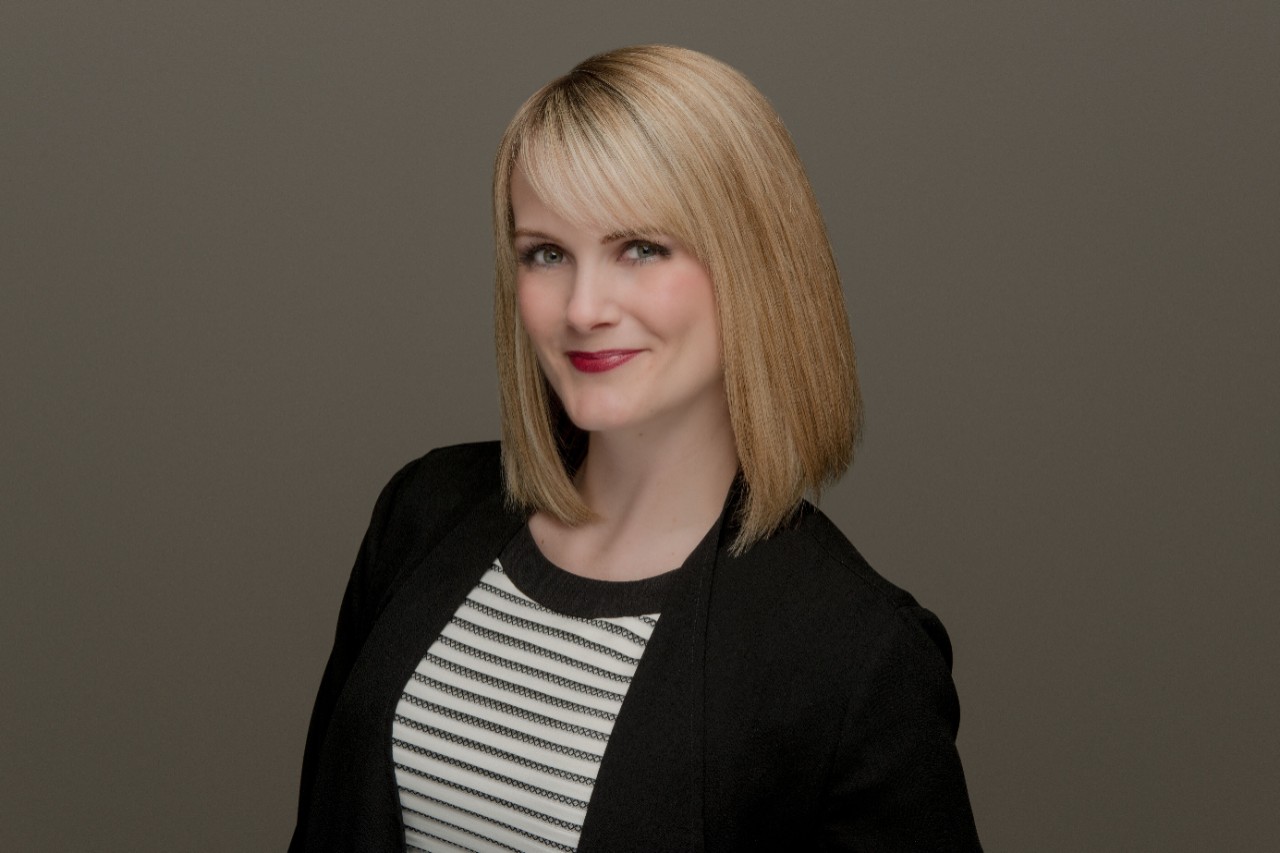 About the Author
Jennie Day-Burget, an award-wining public relations and communications professional, joined RWJF in 2015. She provides communications support to RWJF initiatives aimed at strengthening vulnerable children and families and programs that help all children achieve a healthy weight.