To Improve Health Equity, Rural America Must Be Part of the Frame
What does it take to build fair opportunities for health in rural communities? A passionate advocate shares firsthand insights, as well as a new funding opportunity aimed to help build on existing lessons.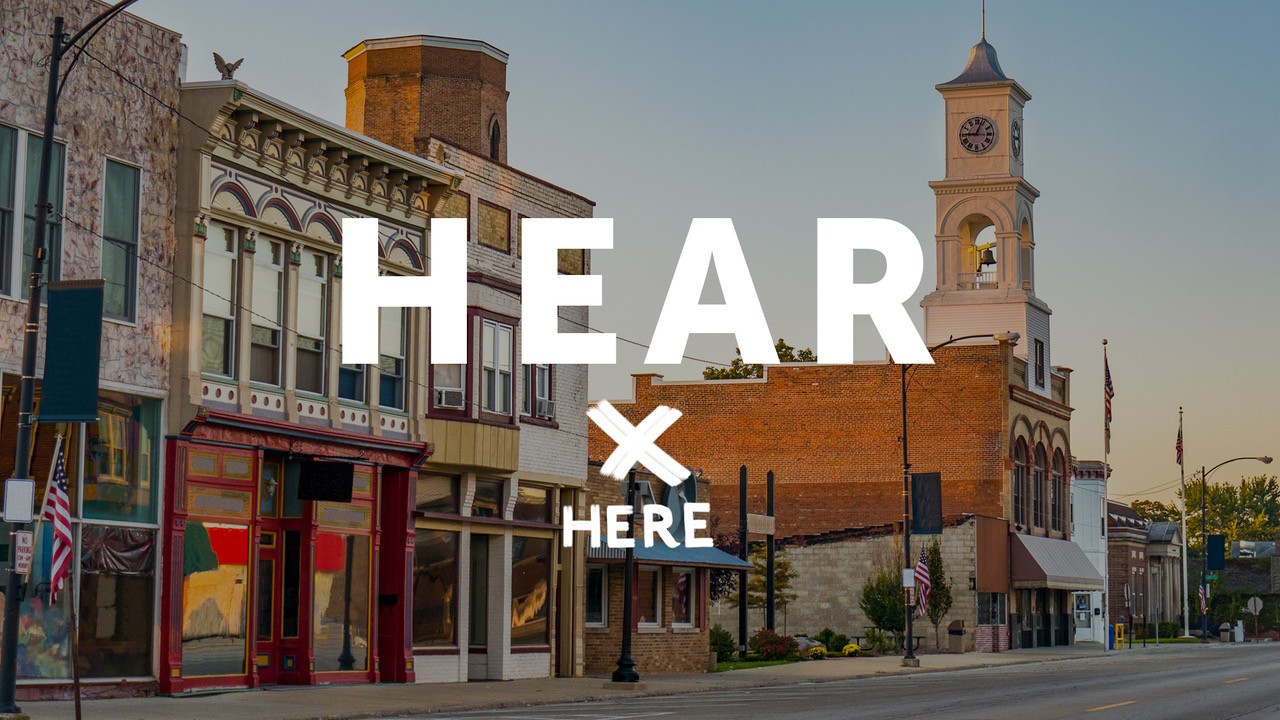 My family lives in Athens, Tenn., population 13,000, and we are familiar with the truths of an economy that has changed. We shake our fists at spotty broadband and crumbling roads. And we know what it's like to watch main street awnings turn yellow and old factory stacks rust and crack in the sun, to lose family farms to corporate agribusiness, and see health care specialists move to medical centers 70 miles up the road.
But these challenges obscure a much deeper truth about my hometown and other places in the countryside: we keep showing up in many ways and in many roles as public servants, entrepreneurs, social change agents, and keepers of community memory.
For us, the key is to acknowledge that change is inevitable, that growth is necessary, and that communities should be the drivers of their own destinies.
My hometown is a proving ground for leadership and imagination. We may not have a gig of broadband, but we know how to assemble a community potluck on the fly. We know the ins and outs of local systems and relationships, and we're pretty good at negotiating them. We're used to living, working, and worshipping alongside folks with whom we agree and disagree, and this gives us a head start when it comes to bridging divides and joining forces in ways that improve health, equity and opportunity.  
For example, recently our YMCA partnered with The Arts Center to provide programming to at-risk youth in after-school care. And our public library regularly links up with our local public schools to provide STEM programming and coding classes to elementary school kids.
Our extension office partners with local health care providers to offer workshops on healthy living and facilitates Tai-chi classes for all ages in public spaces across town.
And we're seeing steady progress—through the combined efforts of small business owners, city officials, local industry, and nonprofits—to revitalize our downtown. We recently achieved accreditation as a Main Street community.
So while many rural places lack more recognizable financial and civic resources, those assets take alternative forms: personal and family relationships; cultural cohesion; connection to place; or civic and religious infrastructure. Our devotion to social and civic rituals affect our mental and physical well-being, and can even extend how long we live. And a growing body of research shows that social connection is at the heart of good health.
Make no mistake, these collaborations are driven by relationships. A wise Athenian once told me that "real change moves at the pace of relationships."
Lessons Learned Along the Way
At a time when we are trying to understand how ZIP codes influence our health and quality of life, rural people have lessons to share about what it takes to build equity and opportunity in their communities.
Here are lessons I've learned in my work with the Robert Wood Johnson Foundation:
How You Can Be a Part of This Journey
RWJF released a call for proposals (deadline: May 22, 2019) to identify a Rural Learning and Coordinating Center that will build on these lessons. The aim is to better connect the work happening to improve community conditions for better health in rural America; advance the research and evidence that can support this work; and identify policy and systems solutions that support change in rural places because—despite talk of divides, we belong to each other. And to advance equity where we all live, rural must be part of the frame.
About the Author
Whitney Kimball Coe serves as coordinator of the National Rural Assembly, a rural movement made up of activities and partnerships geared toward building better policy and more opportunity across the country. Her focus on building civic courage in communities is directly tied to a practice of participation in her hometown of Athens, Tenn., where she lives with her husband Matt and daughters, Lucy and Susannah.