How Lessons From Abroad Are Uplifting Youth in the United States
Creative programs in Latin America are inspiring U.S. communities to pursue similar approaches that connect young adults to education and employment.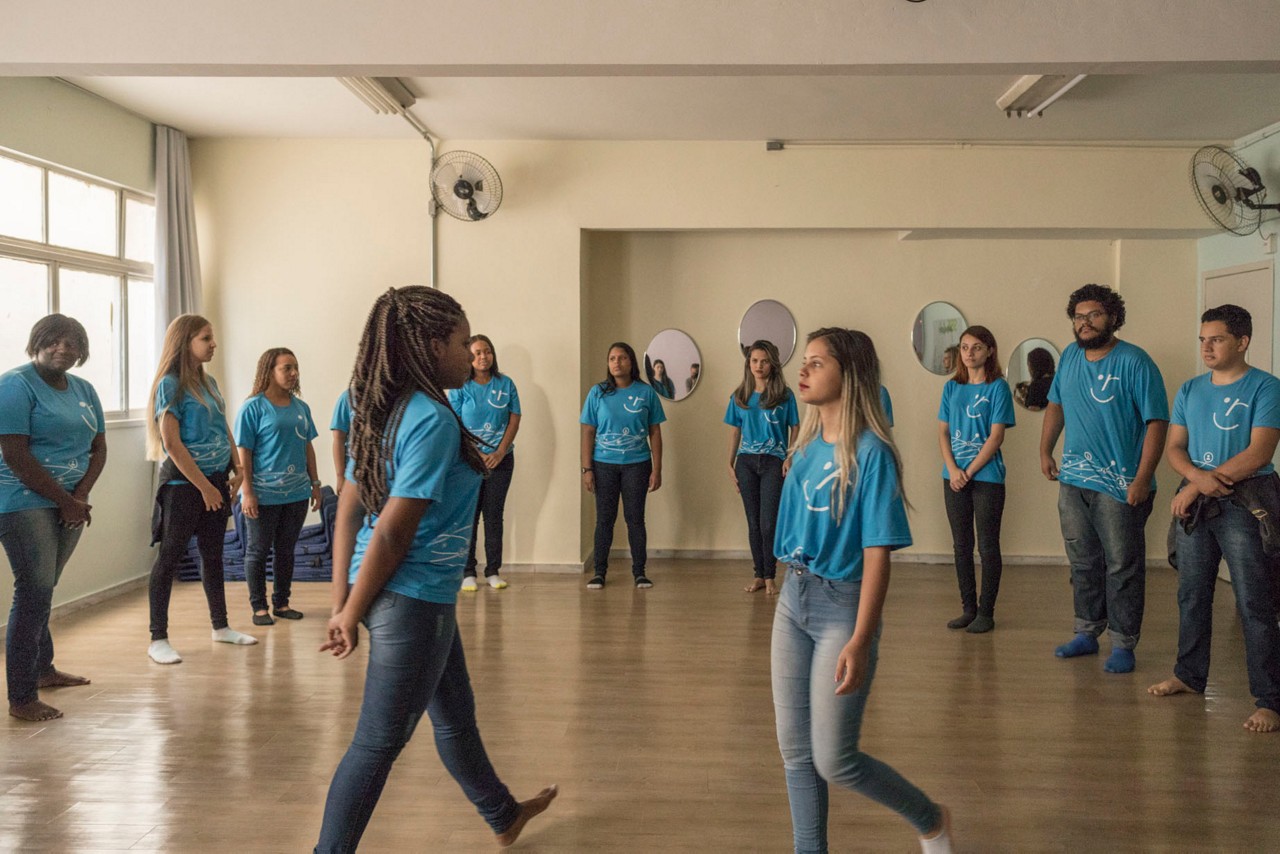 Like many high school graduates in Brazil, Caroline was eager to find a job. She desperately needed money to continue her studies and pursue her dream of becoming an engineer. But two years after graduating, she was still unemployed. Caroline eventually managed to improve her job prospects in an unlikely way—through drawing, dance and breath work.
Intent on breaking free from a family history of women who weren't able to get good jobs or finish high school, Caroline discovered a job training program run by Rede Cidadã (The Citizen Network). The non-profit organization connects youth to jobs and apprenticeships throughout Brazil, where the youth unemployment rate is nearly 25 percent.
At Rede Cidadã, Caroline joined other young people in exercises that used movement and art to help her better understand and channel her emotions while becoming a strong communicator. She learned mindfulness techniques to help manage stress and build productive relationships. While untraditional, these methods have proven effective at equipping young people across Brazil with essential life and work skills—Rede Cidadã has placed more than 60,000 youth into work since it was founded fifteen years ago. Upon completing the program, Caroline landed a job at AIC, a teleservice company in her hometown of Belo Horizonte.
Expanding Opportunities for Youth
Fresh and innovative approaches like the ones Rede Cidadã uses also hold promise for the one out of eight American youth (4.8 million) who are not in school or working—in other words, who are disconnected from life's opportunities.
Disconnection can have dire health and economic repercussions not just for youth, but for entire communities. When youth are detached from opportunities—like the chance to advance in school, gain work experience, and build social connections—society at large loses out on their potential to strengthen the social and economic vibrancy of communities.
It's not that there are no jobs for young people. Paradoxically, the United States is facing an impending labor force—but not work—shortage. It's urgent that we tap into the potential of youth to ensure that every one of them can thrive and be at their most productive.
A Challenge Shared Around the World
The United States isn't alone in this challenge. Globally, the problem is even worse with one third of the world's 1.8 billion youth neither employed, nor in education or training. Around the world, countries are deploying creative strategies to connect young adults to jobs and education—putting them on a path to healthy and successful lives.
This is particularly true in Mexico, Colombia, St. Lucia and other countries in Latin America and the Caribbean, where one in four people are between the ages of 15 and 29. These countries are taking important steps to expand opportunities for their young people.
In fact, some of their best ideas and proven programs—like Rede Cidadã—are making their way into the United States.
Adapting Ideas From Abroad
In New Orleans, the Youth Empowerment Project (YEP) is bringing elements of the highly successful Brazilian program stateside to help local at-risk youth prepare for work, develop life skills, and strengthen ties to family and community.
YEP is thinking hard about how best to adapt some of Rede Cidadã's healing work, which helps to foster the social and emotional well-being of young people, for the United States. For instance, the Brazilians taking part in Rede Cidadã's job trainings readily embrace one another, build trust, and share their personal traumas. In comparison, Americans tend to shy away from unlocking those histories and the feelings that might come with them. But YEP is excited about the potential to incorporate elements such as music and dance into its work readiness programs, which it thinks would resonate with the young New Orleans it serves.
YEP learned about Rede Cidadã through (Re)Connecting Youth, an initiative of the International Youth Foundation. (Re)Connecting Youth is scouring the globe, with a particular focus on Latin America, to find creative strategies for increasing youth connection that can help fill existing gaps in services and programs within the U.S.
Specifically, they are looking for programs that have one of four features:
Youth as Assets. Ensure that youth voices and young leaders influence the offering and delivery of programs for youth.

Social-Emotional Programming.

Ensure that youth have the knowledge, attitudes, and skills needed to successfully navigate work and life.

Creative Outreach & Retention Strategies. Ensure that programs recruit and engage young people where they live, learn, work, and play.
Employer Engagement. Ensure that programs bridge the gap between skills young people are building and those employers are seeking.
(Re)Connecting Youth is unearthing fascinating programs, from places such as Mexico's Juarez, often better known for its history of violence. And it's helping local U.S. communities explore how they might bring these solutions home. Later this year, a coalition from Baltimore will travel to Tijuana, Mexico, to visit Fronteras Unidas Pro Salud, a group that offers work readiness training programs for youth, led by youth. An exchange between youth organizations in Santa Fe and Chile is also in the works.
To build a Culture of Health we need to provide the millions of youth in America who are not in school or work with opportunities to lead healthy, productive lives. And we need to find effective and innovative pathways forward for the youth of the future.
Looking abroad for inspiration and solutions can help us get there.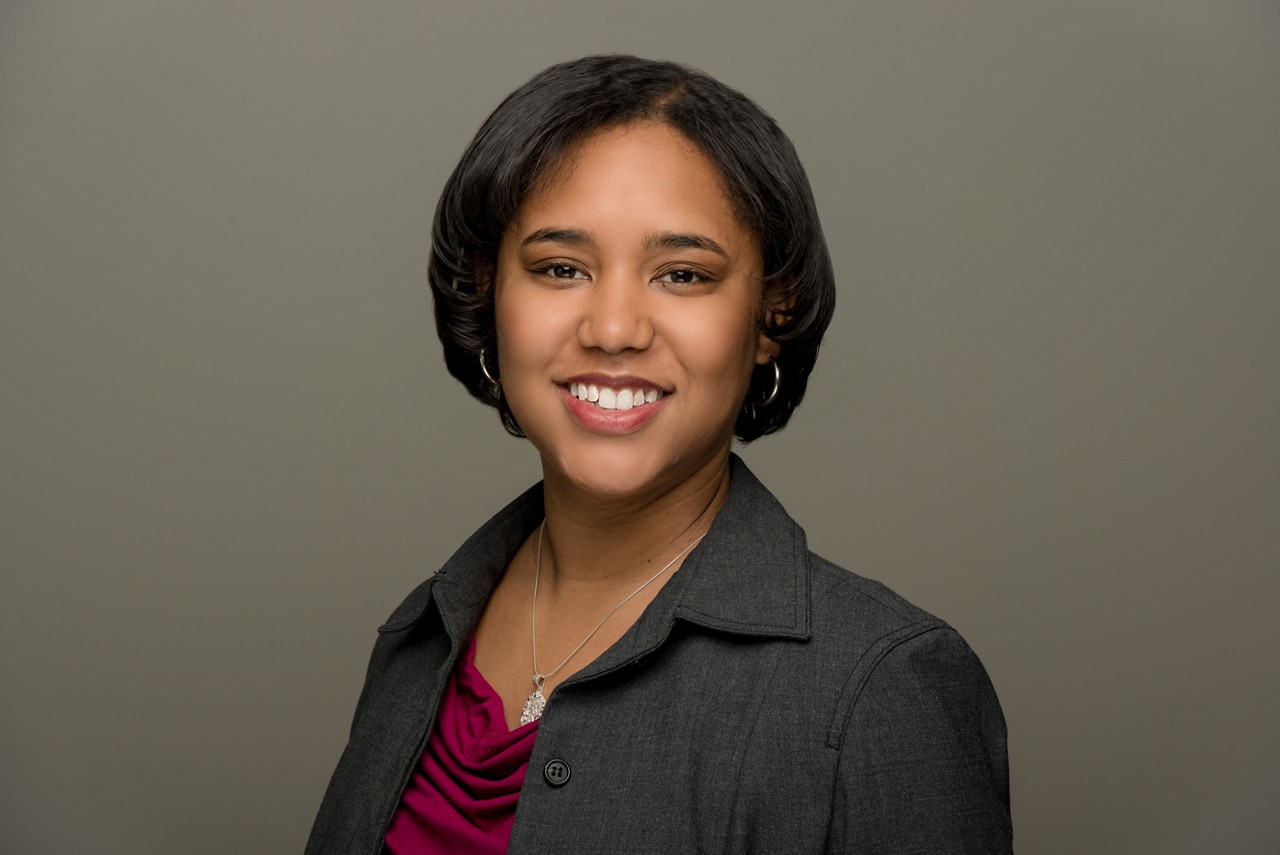 About the Author
Jennifer Ng'andu is a senior program officer at RWJF, focusing on eliminating some of the most potent threats to a Culture of Health for children, their families, and communities. She helps carry out grantmaking activities to advance social and environmental changes that help individuals and communities engage in healthy practices and stave off obesity.