We Must All Play a Role in Ending Childhood Obesity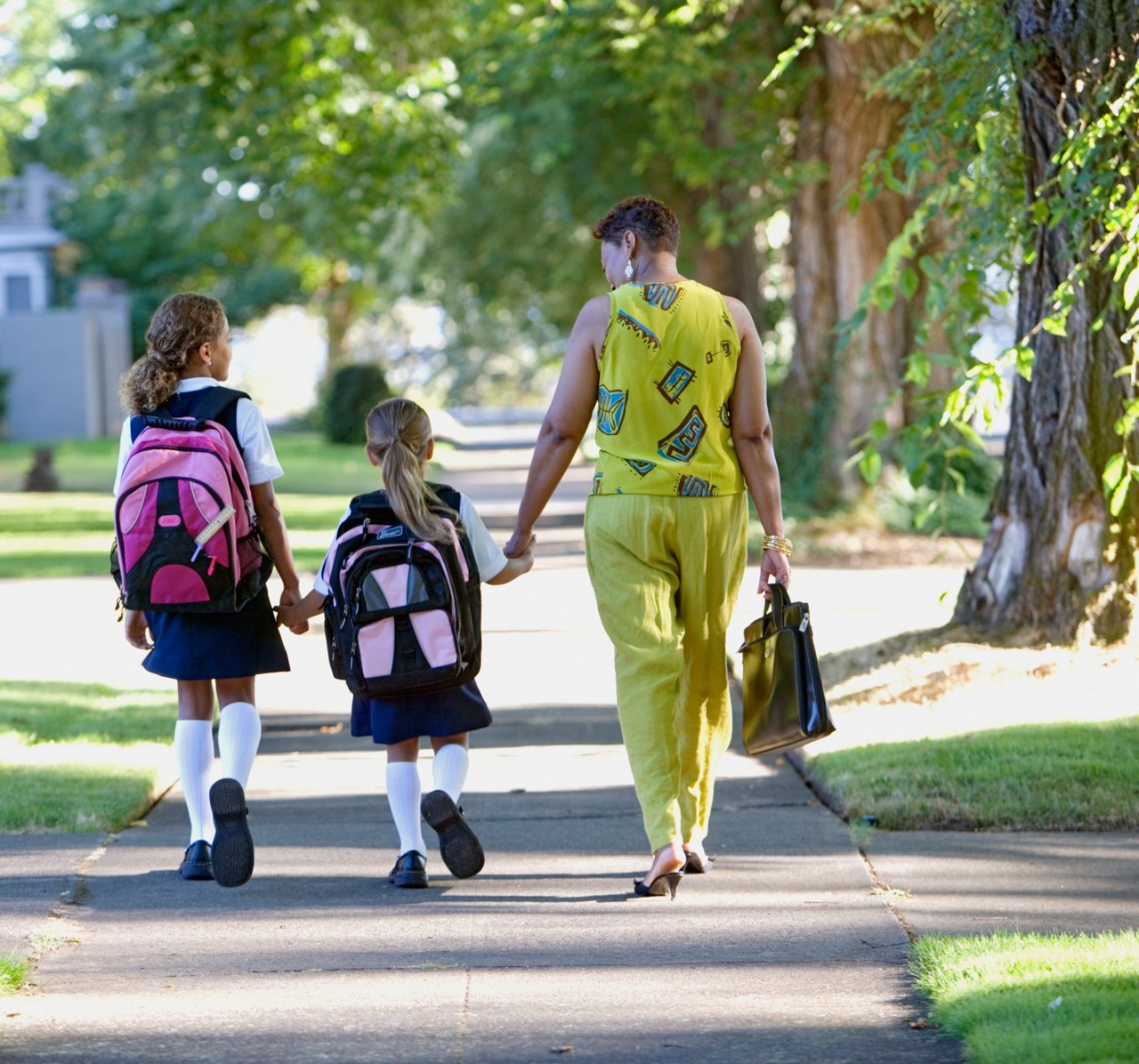 We all want our kids and grandkids to grow up happier and healthier than we did. Instead, today's children are the first generation of young Americans to face the prospect of living their entire lives in poorer health and dying younger than previous generations.
The reason is no mystery. Too many of our children – one in three, according to studies – are overweight. We are allowing, and in some ways encouraging, our kids to consume more calories, more sugar, more fat, more sodium. At the same time we're enabling a more sedentary lifestyle. Running, jumping, skipping, dancing, biking – today's children simply don't move as much as they once did, making it that much harder to keep off the pounds.
The childhood obesity epidemic is having a devastating affect on too many families. Obese and overweight children are sick more often. They too often endure prejudice and bullying at school, leaving them embarrassed and depressed. They miss more school. When they grow up, they have more difficulty leading productive work lives. And they are more likely to suffer from chronic illnesses directly linked to obesity, such as diabetes and heart disease. 
All of society pays a stiff price for childhood obesity. Twenty percent of the United States' total expenditures on health care can be linked to conditions associated with obesity. Obesity costs our society more than smoking or drinking.
But there is reason for hope. Parents, educators, business leaders, government officials, health care professionals, and nonprofits have launched remarkable initiatives to end this epidemic. The Robert Wood Johnson Foundation has been a leader in these efforts, ever since its dramatic $500 million initiative in 2007 to reverse trends in childhood obesity. And there are signs that we are already creating a brighter future for our children.
In the last two years the Centers for Disease Control and Prevention (CDC) have reported small but significant downward trends in the percentage of preschool-aged children who are obese. Those kids are less likely to be obese when they are in middle school, high school, and beyond.
How did we begin to alter a movement that once seemed impossible to stop? I like to think of it as a good old-fashioned American mix of families, educators, policy makers and businesses pulling together to bring about change. Parents are getting out and doing things with their kids – hiking, jogging, cycling, swimming, throwing a ball or Frisbee around – and both parents and kids find themselves feeling better. Schools are offering healthy lunch choices, and making good food, including breakfast, available for students who might otherwise be able to afford only junk food, or no food at all. Cities and states are requiring fast-food outlets to post nutrition information. Large retail chains are building fresh-food grocery stores that represent oases of healthy nutrition in "food deserts." Hospitals and clinics are emphasizing preventive care programs. Foundations such as RWJF, with its efforts to build a Culture of Health, are promoting innovative pilot programs and partnerships. All these efforts, taken together, are truly making a difference.
But there's no question that we have a long way to go. We can all do more, and we must do more, both individually, through our organizations, and in partnership with others. That's why RWJF is pledging another $500 million over the next ten years to expand efforts to ensure that all children in the United States―no matter who they are or where they live―can grow up at a healthy weight. Watch the video of RWJF President and CEO Risa Lavizzo-Mourey, MD, renewing the Foundation's commitment.

What can you do? Take a kid bowling, or for a hike. Suggest alternatives to fried foods at the next covered-dish supper held at your church. Write your elected representatives expressing your support for programs to fight childhood obesity. Present a petition to the school board asking that physical education be reinstated or expanded, and that unhealthy snacks and drinks be removed. Ask the city council to ensure that all kids and families have access to safe parks and playgrounds. Donate money or volunteer your time to programs fighting childhood obesity. Buy and serve healthy foods for yourself and your family, and do your best to let everyone in the food chain know – from the local grocery manager to the big brand-name food companies to the farmer at the local greenmarket – that you want healthy, fresh food.
It's been shown time and again, all across the country: If we make healthy food and exercise options easy and affordable, those are the choices that most families will make for their children. Please do your part to help America's kids. Here at the Foundation, we'll be supporting you all the way.
Bill Frist, a heart surgeon, is a former U. S. senator (R-Tenn) who has long been involved in promoting good health across America. He is a member of the Board of Trustees of the Robert Wood Johnson Foundation.