RWJF to Support Habitat for Humanity Study of New Approaches to Revitalizing Neighborhoods
News Release
Jul-17-2018
|
2-min read
Princeton, N.J.—Habitat for Humanity, with funding from the Robert Wood Johnson Foundation (RWJF), is launching a two-year effort to study the health and quality of life impact of a neighborhood revitalization approach that puts residents in the driver's seat for change, with a focus on six neighborhoods across America.
The communities involved in the study are in the following cities:
Westside neighborhood of Central Berksire, Mass.
McComb Veazey neighborhood of Lafayette, La.
Washington (Long Beach) neighborhood of Los Angeles
8Twelve neighborhood of Muncie, Ind.
Sharswood neighborhood of Philadelphia
Larimer neighborhood of Pittsburgh
As homeowners' needs evolve, Habitat is consistently at the forefront of that change. Habitat's new Quality of Life Framework is a holistic approach to neighborhood revitalization that goes beyond a single home to things like economic opportunity and safety that are critical to the well-being of an entire neighborhood.
"Habitat for Humanity's expertise in providing safe, secure and affordable housing, coupled with this project's focus on resident leadership and creating the conditions for better health and well-being, position this effort as a promising model for building a Culture of Health in communities across the nation," said Don Schwarz, senior vice president of Program at RWJF.

Seven years of Neighborhood Revitalization projects across the country have revealed that isolation, mistrust and lack of common identity are roadblocks to long-term change. This new two-year study funded by the Robert Wood Johnson Foundation seeks to collect tangible evidence on how community engagement can overcome these barriers and put resident voices at the forefront of new approaches.
"As neighborhood aspirations and individual circumstances change, we expect that this type of hands-on collaboration and research will pave the way for smarter long-term strategies," said Rebecca Hix, director of Neighborhood Revitalization, Habitat for Humanity International. "We'll use this time on the ground with residents and community leaders to test and refine our framework while improving the overall quality of life in these neighborhoods."
About Habitat for Humanity
Driven by the vision that everyone needs a decent place to live, Habitat for Humanity began in 1976 as a grassroots effort on a community farm in southern Georgia. The Christian housing organization has since grown to become a leading global nonprofit working in local communities across all 50 states in the U.S. and in more than 70 countries. Families and individuals in need of a hand up partner with Habitat for Humanity to build or improve a place they can call home. Habitat homeowners help build their own homes alongside volunteers and pay an affordable mortgage. Through financial support, volunteering or adding a voice to support affordable housing, everyone can help families achieve the strength, stability and self-reliance they need to build better lives for themselves. Through shelter, we empower. To learn more, visit habitat.org.
About the Robert Wood Johnson Foundation
For more than 40 years the Robert Wood Johnson Foundation has worked to improve the health and health care of all Americans. We are striving to build a national culture of health that will enable all Americans to live longer, healthier lives now and for generations to come. For more information, visit www.rwjf.org. Follow the Foundation on Twitter at twitter.com/rwjf or on Facebook at facebook.com/RobertWoodJohnsonFoundation.
Grantee Story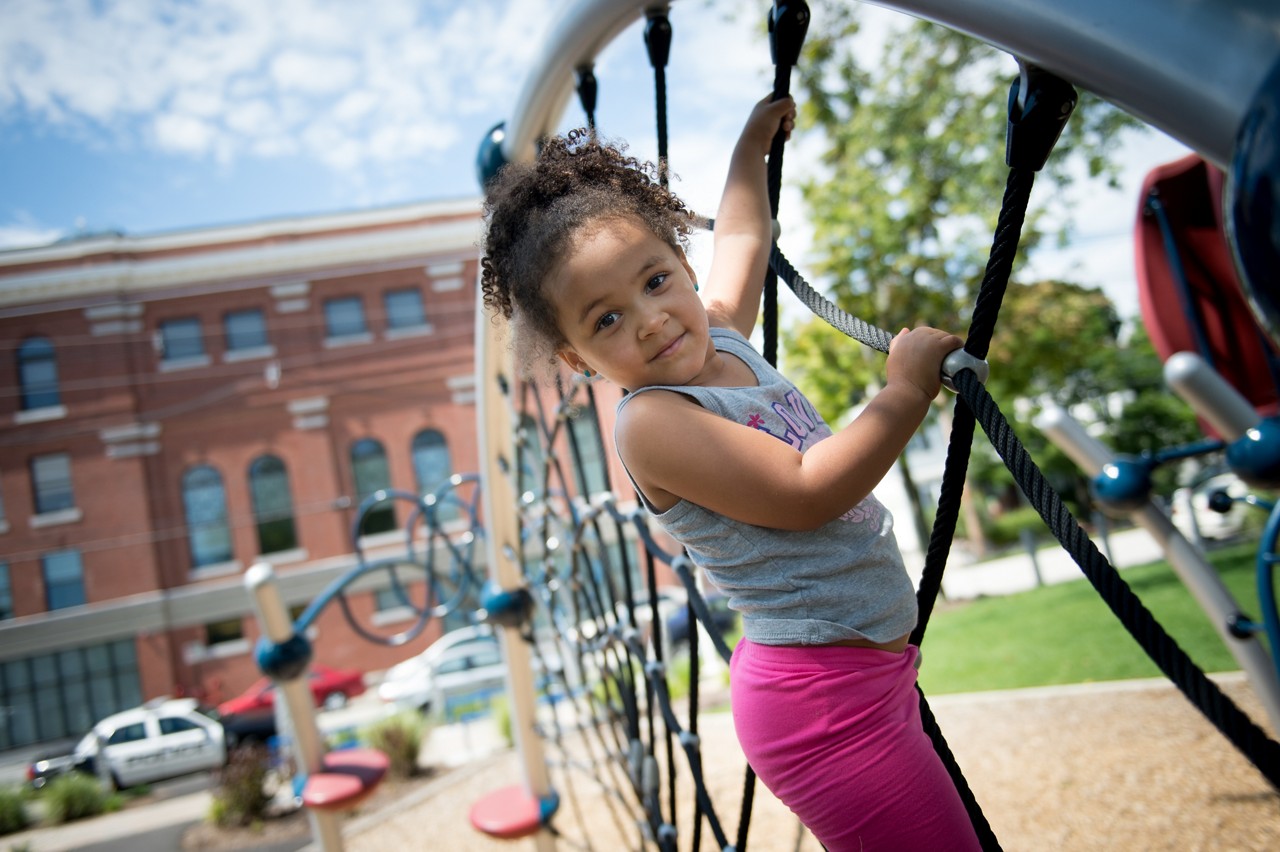 RWJF Culture of Health Prize Winner Uses Data-Driven, Block-by-Block Approach to Better Bealth
In the largest city in northern New England, public officials and private sector leaders have taken a data-driven, block-by-block approach to better health.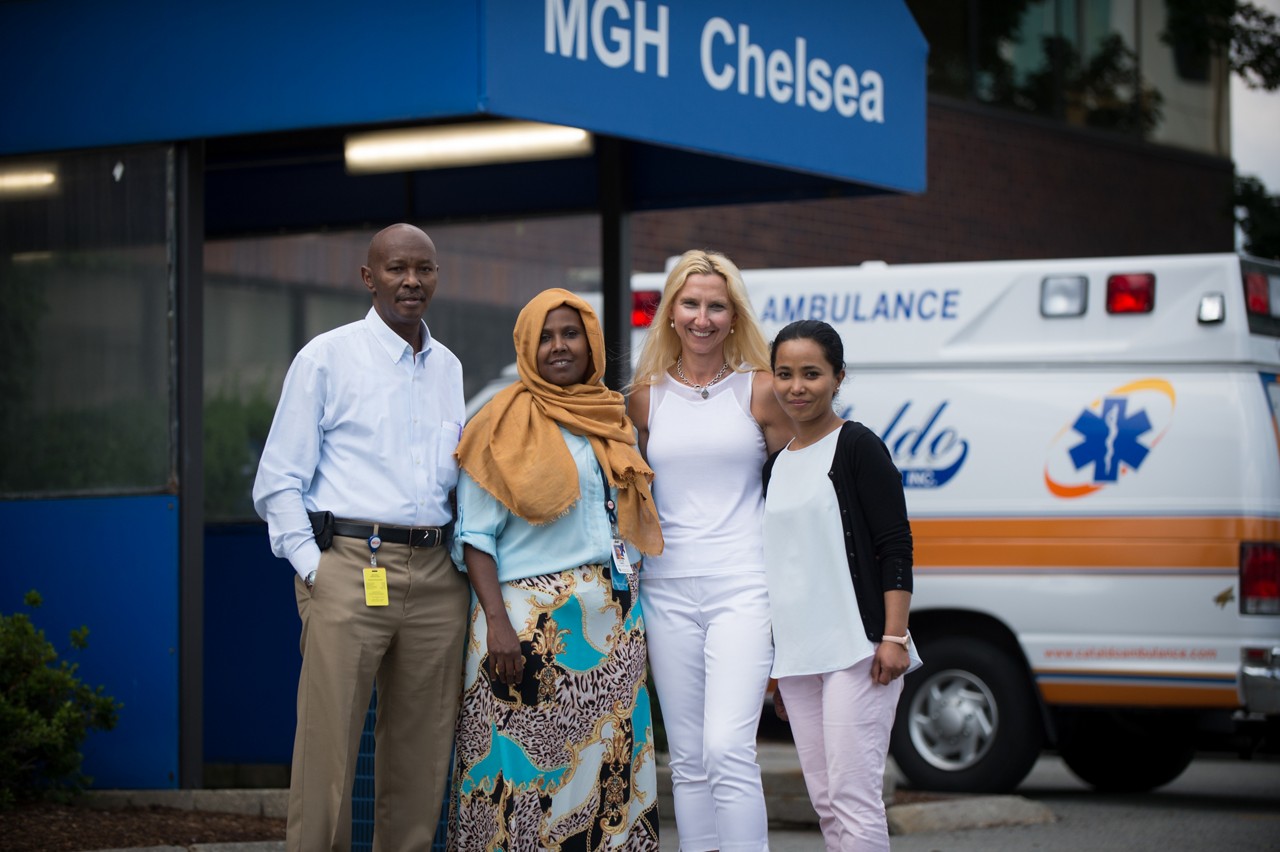 Learn More About Our Work
Discover how we're working to prevent illness, promote health, and to bring together different sectors to advance new ways to help people live healthier lives.