Robert Wood Johnson Foundation Launches Leadership Development Programs, Seeks Innovators from Every Sector to Improve Health for All
Princeton, N.J.—In its mission to address one of the most pervasive challenges of our time—improving health for all—the Robert Wood Johnson Foundation (RWJF) has launched four new leadership development programs to engage people working across a variety of sectors to build a Culture of Health in the United States. Applications are open now and are due April 19, 2016.
A Culture of Health is one that places well-being at the center of every aspect of life. It's a culture in which communities flourish and individuals thrive, and that enables everyone in our diverse society to lead healthier lives, now and for generations to come. RWJF's vision is that building a Culture of Health becomes a national movement and that health becomes a national priority, valued and advanced by collaborators from all sectors.
To that end, the new programs will engage professionals, community advocates and organizers, doctoral scholars, clinicians, and researchers across multiple fields: health, health care, education, transportation, technology, public policy, business, community development, faith, urban planning and others. Participants will represent diverse backgrounds, perspectives and specialties. They will share a frustration with the status quo and a commitment to significantly improving equity and health.
Each program will provide training in topics from change leadership to health policy, mentoring and executive coaching, networking with other program participants, and the opportunity to work on solutions to real, complex problems in local communities. Programs range from three to five years in duration. Participants will work in their home communities, connect via distance learning technology, and gather several times each year in person for training and collaboration. They will receive stipends to offset the time investment required.
To build a Culture of Health in America—a culture where everyone can attain the best health possible—we need leaders who can work together across disciplines, professions and sectors. This is more important than ever, as evidence shows that many factors beyond health care influence health," said Risa Lavizzo-Mourey, RWJF president and CEO.
Four Innovative Programs Will Engage Multiple Fields
Additional information and applications are available at www.rwjf.org/changeleaders.
These programs represent a multi-year, multimillion investment by RWJF, and one that continues a long legacy of supporting the development and diversity of health care leaders. RWJF created these new programs to invest in leaders from additional sectors to navigate the rapidly evolving health and health care environment and the factors that shape it. Five additional leadership programs are continuing as well: Harold Amos Medical Faculty Development Program, New Connections, RWJF Health Policy Fellows, Summer Medical and Dental Education Program, and State Health Leadership Initiative.
About the Robert Wood Johnson Foundation
For more than 40 years the Robert Wood Johnson Foundation has worked to improve the health and health care of all Americans. We are striving to build a national culture of health that will enable all Americans to live longer, healthier lives now and for generations to come. For more information, visit www.rwjf.org. Follow the Foundation on Twitter at twitter.com/rwjf or on Facebook at facebook.com/RobertWoodJohnsonFoundation.
Melissa Blair
Robert Wood Johnson Foundation media@rwjf.org (609) 627-5937
From the Blog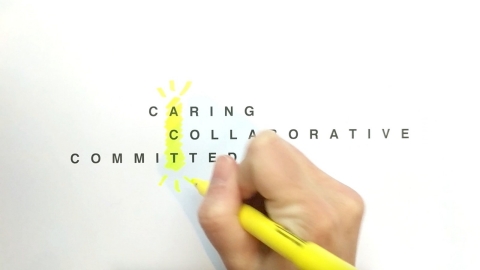 RWJF's Kay Felix blogs about the traits that change leaders embody and RWJF's search for new leaders to help build a healthier nation.
Read the blog post